Mission and Board of Directors
We're constantly evolving, innovating and identifying new ways to be of service to Bentley's present — and future. Our forum gives members (like Jason Cooper '05, below) an opportunity to share experiences, expertise, challenges, ideas and solutions — and to build strong relationships.
2019-2020 Board of Directors
Janine Danielson '84
Joseph G. DiLorenzo '77
Janice D. DiPietro '79
Amy Hunter, MBA '85
Stephen W. Ingram '86
David E. MacKeen Jr., MSA '99
Paul Mastrocola '90, Chair
Joseph R. Shaker '90
Leslie P. Vitale '74, MST '01
Membership
We're always looking to welcome new executives to our ranks. Nominations for membership are provided by current club members, Bentley administrators and faculty. Of course, if you are simply interested in learning more about the BEC, please reach out. We look forward to hearing from you.
BEC Events
Each year, we host an inspiring speaker series.
Past talks have featured Brad Stevens, head coach of the Boston Celtics; Daymond John, founder of FUBU and host of ABC's Shark Tank; Donnie Wahlberg, actor, entertainer and entrepreneur and more. We're currently building our fall program; stay tuned for email invitations. In the meantime, check out the photo galleries from our latest events below.
The Executive PROfile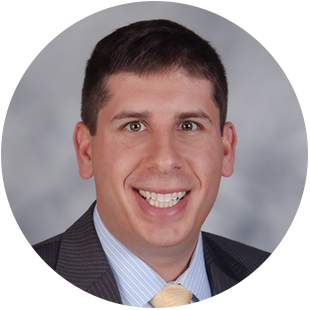 Jason Cooper '05
Owner, Jason A. Cooper, CPA LLC
Talk to Jason Cooper and you'll learn that running a CPA practice involves a lot more than tax returns. "I enjoy the entrepreneurial aspect — servicing clients, marketing and IT," says Cooper, whose eponymous firm celebrates 10 years in Framingham this year. "I also love working with clients and having wide-ranging discussions about their businesses."
 

Cooper credits Bentley with honing his skills as an entrepreneurial accountant, both through his coursework and athletics. "I chose Bentley because I wanted a business school with a great reputation and one where I could get broad business preparation. Playing baseball was also a big part of my Bentley experience," he continues. "Being a student-athlete helped me develop a strong work ethic and ability to manage my time — I learned how to balance classes and schoolwork with practices and games."
Cooper joined the BEC a year ago as a way to rekindle his relationship with Bentley. "BEC is a way to get to know top-notch professionals in the Boston area and build a business network. I've enjoyed meeting other alumni and seeing how successful Bentley grads have become in all kinds of industries and professions."
A resident of Holliston, Cooper keeps busy outside of work raising two young daughters, ages 4 and 6, with his wife, Amberly. His older daughter has just started organized sports, allowing him to try his hand at coaching softball and basketball. For himself, he manages to squeeze in a pick-up basketball league through his local YMCA. In the community, Cooper serves on the board of Friends of Holliston Trails, a rail-to-trail network system connecting the towns of Holliston, Milford, Hopkinton, Ashland and Sherborn. Since the trails opened in 2014, he notes, "we host an annual 5K run and a New Year's Eve walk with fire pits all along the route."