Mission and Board of Directors
We're constantly evolving, innovating and identifying new ways to be of service to Bentley's present — and future. Our forum gives members (like Bill Speciale '88, below) an opportunity to share experiences, expertise, challenges, ideas and solutions — and to build strong relationships.
2019-2020 Board of Directors
Janine Danielson '84
Joseph G. DiLorenzo '77
Janice D. DiPietro '79
Amy Hunter, MBA '85
Stephen W. Ingram '86
David E. MacKeen Jr., MSA '99
Paul Mastrocola '90, Chair
Joseph R. Shaker '90
Leslie P. Vitale '74, MST '01
Membership
We're always looking to welcome new executives to our ranks. Nominations for membership are provided by current club members, Bentley administrators and faculty. Of course, if you are simply interested in learning more about the BEC, please reach out. We look forward to hearing from you.
BEC Events
Each year, we host an inspiring speaker series.
Past talks have featured Brad Stevens, head coach of the Boston Celtics; Daymond John, founder of FUBU and host of ABC's Shark Tank; Donnie Wahlberg, actor, entertainer and entrepreneur and more. We're currently building our fall program; stay tuned for email invitations. In the meantime, check out the photo galleries from our latest events below.
The Executive PROfile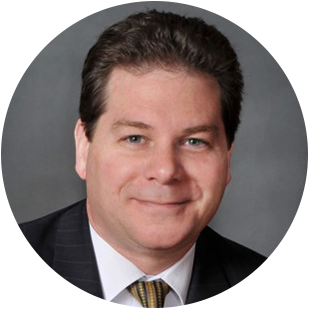 Bill Speciale '88, MST '90
Partner and Senior Client Advisor, Daintree Advisors
Bill Speciale came to Bentley to study financial advising. "Wonderful professors" and classes that pushed him to think beyond business to the philosophy behind it helped him establish a career dedicated to individual taxation, estate planning and law. The trust he's created with his clients, particularly those he's worked with for decades, is one of his proudest accomplishments. It was also through Bentley, namely hours spent in the WBTY studio, that Bill built his favorite college memories, met the best of friends and began his biggest life partnership — with his wife, Christine '90.
What do you enjoy most about being in the BEC?
I really love meeting new people and getting to see people I know. The programming has been terrific; you get so much out of the many different speakers and events.
What advice would you give to a current Bentley student looking to go into your field?
Invest in yourself. Through education, training or enhancing your skills. That's really critical. I spent the beginning of my career learning and growing my knowledge base which is still critical — not everything is on Google. And be ready to change. Everything is compressed in terms of time and cost, and you have to be nimble. Your career is yours alone.
What's a hobby folks in the BEC might not know about?
I am really into sports: trapshooting, skeet shooting and golfing. I'm also a huge comic book collector; I currently have over 2,000!