Mission and Board of Directors
We're constantly evolving, innovating and identifying new ways to be of service to Bentley's present — and future. Our forum gives members (like Grace Doherty, MBA '01, below) an opportunity to share experiences, expertise, challenges, ideas and solutions — and to build strong relationships.
2019-2020 Board of Directors
Janine Danielson '84
Joseph G. DiLorenzo '77
Janice D. DiPietro '79
Amy Hunter, MBA '85
Stephen W. Ingram '86
David E. MacKeen Jr., MSA '99
Paul Mastrocola '90, Chair
Joseph R. Shaker '90
Leslie P. Vitale '74, MST '01
Membership
We're always looking to welcome new executives to our ranks. Nominations for membership are provided by current club members, Bentley administrators and faculty. Of course, if you are simply interested in learning more about the BEC, please reach out. We look forward to hearing from you.
BEC Events
Each year, we host an inspiring speaker series.
Past talks have featured Brad Stevens, head coach of the Boston Celtics; Daymond John, founder of FUBU and host of ABC's Shark Tank; Donnie Wahlberg, actor, entertainer and entrepreneur and more. We're currently building our fall program; stay tuned for email invitations. In the meantime, check out the photo galleries from our latest events below.
The Executive PROfile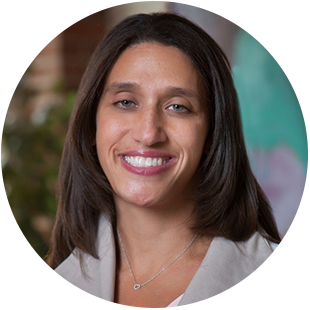 Grace Doherty, MBA '01
Group Product Director, Sterling National Bank
The world of banking and finance can be sink or swim. That's where former student-athlete and competitive swimmer Grace Doherty is absolutely in her element. Growing up in Boston, she swam at Boston Latin School and then at Duke University. She even taught adults to swim for 30 years. Those experiences honed skills like work ethic, drive and problem solving — all skills Doherty uses today as a group product director at Sterling National Bank.

"I like that product development gives you the opportunity to be creative," she says. "I enjoy being able to build a business and watch it grow." Since earning her MBA at Bentley, Doherty has spent 20 years in product management for a variety financial institutions, including Eastern Bank, Amalgamated Bank, Boston Financial Data and Sovereign Bank/Banco Santander.
She calls choosing Bentley for her MBA "the best decision I ever made."
"The commitment of the faculty and staff to Bentley's mission is the heart and soul of the place," she says. For Doherty, it reaches far beyond academics. Six weeks after she started classes, her mother passed away. Doherty was stunned when "everyone I had interacted with at Bentley up to that point — faculty, staff, students — came to her funeral."
Doherty, in turn, has committed herself to being an active alumna. She served on the Global Alumni Board for nine years and then decided to join the BEC to build her network. In addition to meeting fellow alumni professionals, she has enjoyed hearing speakers, including Damon John of "Shark Tank," former Red Sox slugger David Ortiz and New England Patriot-turned-vintner Drew Bledsoe. Doherty has found the group to be fun and collegial, and a nice change from business as usual.