Turnitin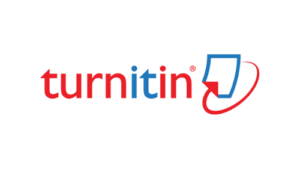 Turnitin is a plagiarism prevention, academic writing skills improvement and e-Feedback tool, available to instructors within Blackboard LMS. A student paper, submitted to an assignment set up with Turnitin, will be compared to numerous electronic sources including websites, databases, and papers that had been submitted to Turnitin by other users. As an output, turnitin produces a Similarity Report with the similarity index, which instructors can use to detect plagiarism.
Use Cases
discourage plagiarism: informing students that you are using turnitin to protect work of honest students.
improve academic writing skills: enabling students to see the Similarity Reports and allowing to revise and resubmit work based on the report.
guide student learning about academic integrity and avoiding plagiarism.
provide e-Feedback to student papers using turnitin's Feedback Studio. Students can view instructor comments and grades directly from Blackboard.
Need Help?
For questions or assistance please contact ATC or Molly Amado at mamado@bentley.edu