The Center for Marketing Technology plays an integral part in the marketing programs at Bentley University. Students acquire a full grasp of software options, a familiarity with research tools and techniques as well as a knowledge of the new digital marketing frameworks. Additionally, our clients work with trained CMT team members to leverage this technology in order meet their project objectives and provide new marketing strategies.
The CMT provides four project and collaboration rooms, including a state-of-the-art focus group suite with a 10-12 seat discussion room and an adjacent observation room equipped with a one-way mirror that allows clients and researchers to record and observe focus group discussions. The centerpiece of the CMT is the 39-seat Mac-networked SMART classroom featuring cutting-edge technology for marketing analytics and presentations. The CMT incorporates a Smart Board to facilitate more interactivity and collaboration that actively engage students and transform learning.
CMT students and guests have access to the research software being used in industry today, including Qualitap, Qualtrics, TAPSCAN, SPSS and MediaMark Reporter.
Classroom
The CMT has 39 networked Mac workstations with LCD screens. The classroom is equipped with a projector, SMARTBoard state-of-the-art multimedia presentation technology, a high-resolution document camera, laser printer and sophisticated audio/video system that communicate with the mini-labs. The CMT classroom provides hands-on experience with the latest marketing technology tools, including web conferencing and online hybrid teaching capabilities.
The classroom also hosts conferences, workshops, seminars, user groups and executive programs.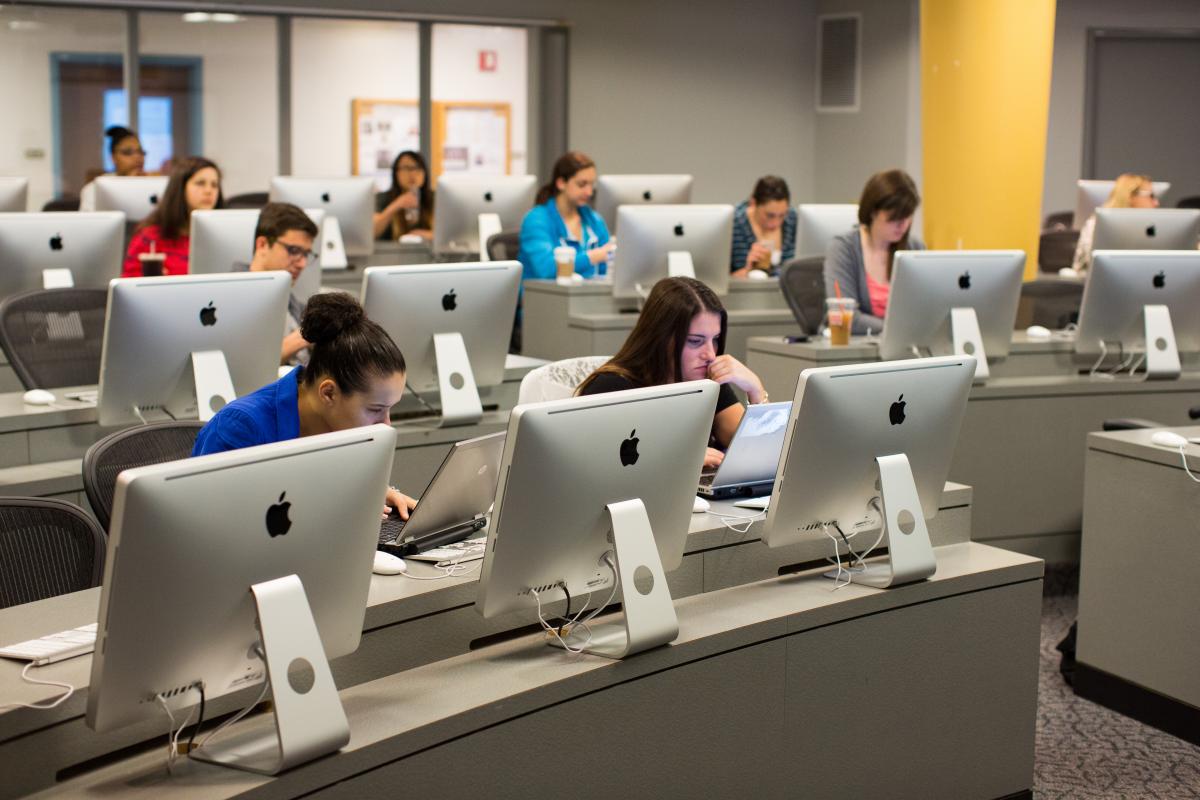 Data Analytics Lab
The Data Analytics Lab is dedicated to the application of cutting-edge analytical techniques to large-scale data sets in marketing and other business disciplines. Proprietary tools such as SPSS and SAS are used to analyze project-based research data. The CMT houses extensive marketing databases, including Arbitron, Mintel, MediaMark, Tapscan, Euromonitor, QUALITAP. There is a conference table with seven seats so the lab can also be used as breakout room for small group discussions and collaboration through web conferencing.

Satellite Lab
The satellite lab is equipped with audio and data links to the classroom and the other labs. Web conferencing is also available in the satellite lab. The lab has a table with five chairs and can be used as breakout rooms for small group discussions.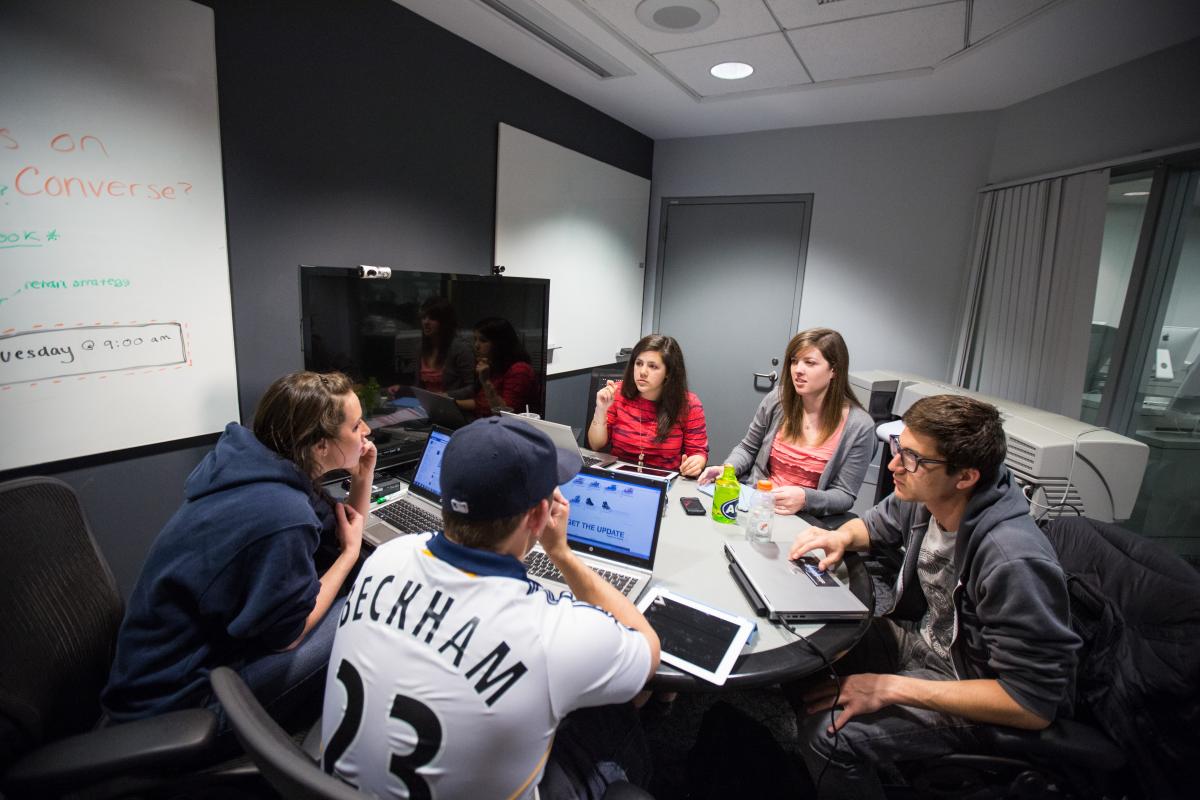 Focus Group Suite
eResearch Lab
The eResearch lab is dedicated to focus group sessions. The lab is equipped with flat screen monitor and three video cameras for recording focus group sessions. It can be used as a breakout room for small group discussions, web conferencing and project work. The lab is equipped with 10 to 12 chairs and a large conference table that can be reconfigured into smaller sections for IDIs and small groups such as Dyads and Triads.
Consumers and Technology Lab
The CMT is dedicated to understanding online consumer behavior. The lab equipment allows users to send live audio and video of the focus group sessions into the CMT classroom for real-time viewing by large audiences. The consumers and technology labs serves as the "Observation" and "Recording" room for focus group interviews. The room has three focus room viewer seats and six round table seats. The room is also used as a breakout room for small group discussions.