Innovation Lives Here
Bentley Graduate School of Business
Download your free program guide today!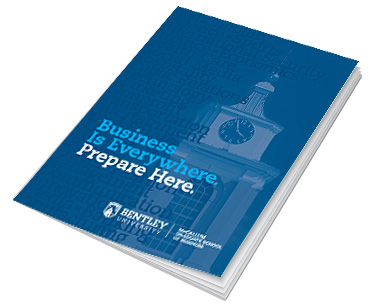 No matter where you are right now in your career and in life, Bentley's Graduate School of Business has a degree program to take you further. Meet your match with an MBA tailored to students' academic background and professional experience and eight Master of Science programs in Technology and Analytics and Accounting and Financial Management. And, if you're qualified, we offer scholarships and GMAT/GRE waivers, making a graduate degree more affordable and easy than ever.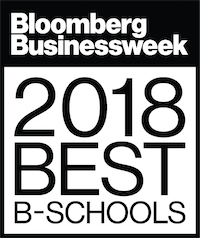 Get an MBA your way with one of three convenient formats:
Full-time
Gives you the industry-tested expertise, hands-on experience and technical knowledge needed to lead in today's global marketplace. You'll participate in global business immersions combining classroom instruction and international trips, broadening your understanding of the world's economy and culture, and work with top executives from the corporate world, solving real-world challenges.
Part-time
Designed to fit a world-class business degree into your busy life. You can study from your home or office with a convenient live-streaming option for most classes, and complete your degree on your own schedule. Choose from one of eight concentrations to specialize your expertise, or forgo a concentration and select a personalized series of courses to match your interests and career needs.
Online
Complete your courses online or with a mixture of live-streaming and classroom formats. Choose the pace that fits you - from 18 months to several years.
8 MS Programs
Accounting and Financial Management
Bentley's history is firmly rooted in accounting, and our Accounting and Financial Management degrees carry on that tradition. Will you be part of the next generation of Bentley-trained financial leaders?
Master of Science in Accountancy
 
Master of Science in Accounting Analytics
 
Master of Science in Finance
 
Master of Science in Taxation
Analytics and Technology
An educational fusion of data and business, giving you the tools needed to master information, integrate it into successful business practice and communicate the results like never before.
Master of Science in Business Analytics
 
Master of Science in Digital Innovation
 
Master of Science in (UX) Human Factors in Information Design 
 
Master of Science in Marketing Analytics