Transfer Students


Planning Your First Semester Classes
The day before the webinar we will provide you with specific fall course requirements reflecting your personal transfer credit and your intended major at Bentley.  In the interim, we invite you to preview the information below so you can feel prepared to register on August 7th.  
Academic Calendar - See here for information on the semester schedule, holidays, and when classes are not held. 
Bentley Abbreviations - Use this guide as a reference for department abbreviations, building codes, days of the week, and more. 
Block Schedule - Grid showcasing the Bentley Block Schedule; specifically; days and times of all classes.  Most day classes meet twice a week.  Evening classes, double block classes, and Saturday classes meet once a week. 
English Placement - Do you have questions about how Bentley determines your English placement? Here's a guide to understanding your personal placement.  
General Business Core - See this introduction and flowchart to better understand our GB course structure.   
Information Technology - All students must satisfy the IT 101 requirement in their first year at Bentley. If you do not have prior credit for IT 101, see here for specifics on the different tracks and options for your IT 101 course. 
Liberal Studies Major (LSM) - The LSM is an optional second major that can complement your business program at Bentley.  
Math Placement - The Math Department examines your math background to determine your personal placement.  Here is a guide to understanding your math placement.  
Modern Language Placement - If you are interested in selecting Modern Language as a course option for the fall, see this helpful guide to self-selecting the Modern Language level that is right for you.  For more information, see the department website.  
Transfer Credit  - Please refer to this page for policies and procedures regarding credit that may be awarded for prior coursework. 
Registering
Please join us for a live webinar on August 7th at 10:00 AM to learn about the Bentley curriculum and how to register for fall classes using the Schedule Planner tool!  Beginning June 1st, you can sign up for the webinar via your Online Orientation experience or the New Student checklist.
Registration Step--by-Step Guides: 
Additional Resources
Academic Labs and Learning Centers - Explore this page to learn about all the great places on campus where students can receive academic support.  
Advising Directory - Have a question for another department? See here for email and website information.
Undergraduate Catalogue  - Official current catalogue for the university that contains information such as course descriptions, degree requirements, program information, and policy and procedures.

Welcome | Mission for Advising | Advising Model | Responsibilities/Supporting Roles for Academic Success
Advising Center Staff | Transfer Seminar Facilitators | Transfer Seminar 
Transfer Events 
Welcome
Welcome to the Academic Advising Center's web page designed specifically for Bentley's transfer student population.  We are excited that you have chosen Bentley as the institution to complete your degree.  We realize that the transfer process can be an exciting yet challenging time.  The team members of the Academic Advising Center are here to support you as you transition and immerse yourself in the Bentley curriculum and culture.  It is our mission to create a comfortable, engaging and informative environment while providing a collaborative working relationship with various professional staff members, current students and faculty members at Bentley.
Mission for Advising
The Academic Advising Center is a student-centered resource that works in partnership with Bentley undergraduates to help them succeed academically and personally. Providing a safe, non-judgmental atmosphere, along with meaningful one-on-one advising sessions, informative programs, and comprehensive support services, the Academic Advising team consistently works to meet students where they are. Engaging with the advisors, programs, and services of the Academic Advising Center, Bentley students can take charge of their own education, developing into successful professionals and lifelong learners.
Advising Model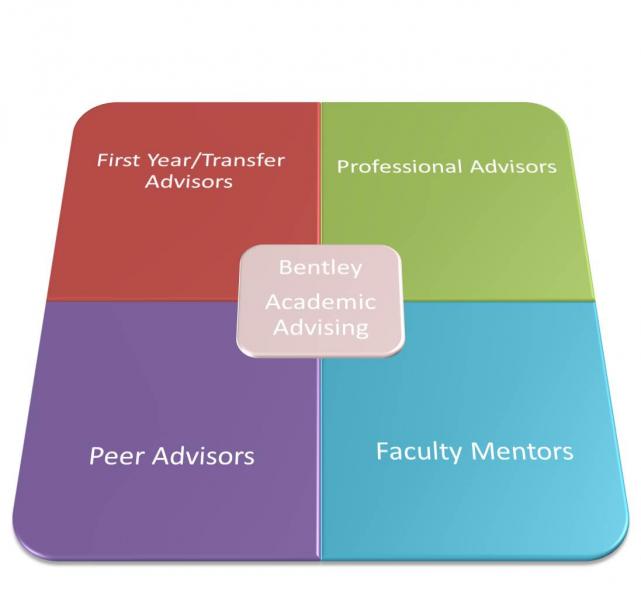 The model above illustrates the comprehensive academic advising services available to all undergraduate students at Bentley University.  Students are strongly encouraged to utilize the many resources available to help them identify and achieve their personal, professional, and academic goals.
First Year/Transfer Advisors:  All first-year and transfer students are assigned a faculty or staff member as their primary academic advisor during their first year on campus.  These formally assigned advisors are available to assist students with early curriculum planning as well as provide support with any academic and social adjustment issues during the transition to college.
 
Professional Advisors:  Commencing at orientation, all students have access to the professional advising staff in the Office of Academic Services' Academic Advising Center.  Advisors are available to help students with a wide range of issues including: Major and Minor selection, study abroad planning, academic difficulty intervention, strategies for enhancing academic success, and help scheduling courses.
 
Peer Advisors:  Each year, the Academic Advising Center recruits a select group of upper-class peer advisors to be available on a walk-in basis at the Advising Center.  Peers work closely with the professional advisors and are an additional resource for students looking for general academic advising assistance.  Peers have been extensively trained to provide accurate and friendly service, and have the ability to address a variety of student questions and concerns with objectivity.
 
Faculty:  Our faculty have diverse backgrounds and an abundance of experience and knowledge in their particular field. Bentley students are encouraged to use our expert faculty as exploratory and advisory resources.  The faculty's expertise within their chosen fields allows students to benefit from their knowledge of career options, course options, and research opportunities.
Responsibilities and Supporting Roles for Academic Success
Student Responsibilities for Academic Success:
Transfer students must connect and meet with their advisor per Transfer Seminar Requirements.
Transfer students should continue to connect with their assigned advisor or a professional advisor in the Academic Advising Center at least once a semester.
Students should prepare for their advising appointments by using their Academic Advising Workbook.
Students must become familiar with policies, procedures and the relationship between their decisions and the subsequent outcomes.
It is strongly encouraged for underclassmen to attend programs to explore major/minor options and other academic opportunities.
Students should become familiar with the wide variety of academic resources on campus.
All students should to connect with various members of the Bentley community (faculty, staff and student leaders).
Working with advisors, faculty, staff and parents, students should create and continually clarify personal and professional goals.
Students must accept responsibility for the actions or inactions that impact their academic progression and plan.
Academic Advisor Role:
The Academic Advising Center will provide a safe, non-judgmental and comfortable advising atmosphere.
Advisors will participate in frequent professional development/training.
Advisors will adopt a clear understanding of the undergraduate curriculum and the tools necessary to assist students in developing appropriate academic plans as well as personal and professional goals.
Advisors will be knowledgeable about academic opportunities and be able to recommend a course of study (when appropriate) that is congruent with the student's professional and personal goals.
Advisors will provide the appropriate amount of challenge and support that encourages the development of decision making skills.
Advisors provide intervention for students who receive progress reports and/or other notifications of possible failure or concerns.
Advisors will appropriately refer student to college support services (counseling, career services, residence life, multicultural center, education abroad, etc) when necessary.
Advising Staff
PJ Dickson, Director, Advising and New Student Academic Programs
Melissa Jenkins, Senior Associate Director
Meghan Charbonneau, Senior Academic Advisor
Valerie Como, Senior Academic Advisor
Karina Ovalles, Senior Academic Advisor
Amy Weber, Senior Academic Advisor
Catalina Ocampo, Academic Advisor
Transfer Seminar Facilitators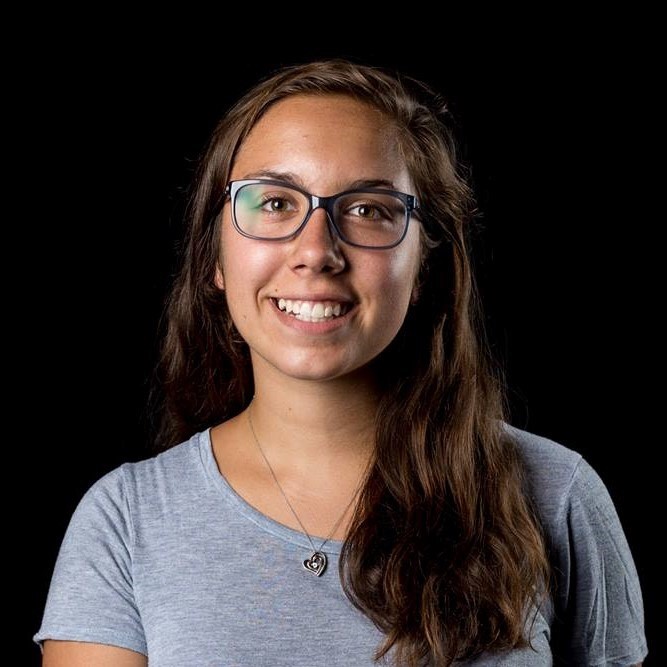 Isabella (Bella) Capone
Year: Junior
Major: Marketing
Minor: Information Design and Corporate Communications
Hometown: Windham, NH
Previous College: University of Maine, Orono
Why I chose Bentley: I chose Bentley because I wanted to be a part of a more academically motivated student body and because of the opportunities I would have after graduation.
How I picked my major:  I really enjoy being creative and collaborating with other people, so I think Marketing and IDCC is the right field for me!
Favorite class I have taken at Bentley: My favorite class that I have taken so far is definitely marketing and operations because it made me realize that marketing was what I wanted to do.
Bentley student activities I have been involved in: Analyst for the Energy Sector in the Bentley Investment Group, member of the Bentley Women's Club Rugby, Fellow through the Center of Women in Business (Spring 2018)
What I love most about Bentley: I love that people care so much about what they are studying and are preparing for their futures the best that they can.  Everyone is so driven and truly want to succeed.
One piece of advice I have for students: Get involved!  Try it all and have fun.  There will be a lot of time in the classroom and studying, but try extracurricular activities that you are passionate about.  It is a great way to make friends and boost your resume.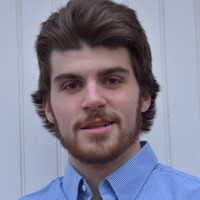 Timothy (Tim) Phillip Corsello
Year: Junior
Major: Computer Information Systems
Hometown: Portland, Maine
Previous College: American University
Why I chose Bentley: I chose Bentley because I was looking for a strong business oriented college in New England.
How I picked my major:  I've always been good with computers and after taking a couple classes on CIS I discovered a passion for it.
Favorite class I have taken at Bentley: Abnormal Psychology because I had a very interesting and passionate teacher that made it easy to go to class and easy to learn about the material. Additionally, the professor did an excellent job of showing us how the in class material is applicable to life.
Bentley student activities I have been involved in: Secretary of the Bentley Ultimate Society and Member of Bentley Cooking Society.
What I love most about Bentley: Everyone has a passion for business! Everyone takes the same core classes and it makes it significantly easier to work together. Since you get assigned team projects in almost all of your Bentley classes, starting with the same base knowledge is very helpful.
One piece of advice I have for students: Put in the extra effort to make your own life easier. Can't do work in your room? Then don't, go to the library or the student center or find an empty classroom. Been staring at the same page for an hour not able to write anything? Stop writing and work out, take a shower, go for a walk, or anything to reset yourself and then try again. Having trouble with math or accounting or writing? Go to the writing center, math lab, or the ACE lab. It's up to you to make your life easier.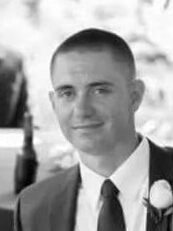 Chris Cunningham
Year: Senior
Major(s): Accounting
Hometown: Falmouth, MA
Previous College(s): University of Mary Washington, Southern New Hampshire University
Why you chose Bentley: I chose Bentley because I wanted to attend a business school that was going to best prepare me to enter the job market upon graduation.
How did you pick your major:  I changed my major a couple of times before I decided that accounting was the right degree for me.  Unlike some students that knew exactly what they wanted to study right away, I struggled finding what I wanted to do, but after taking some of the general business classes I discovered where my interests were.
Favorite class you have taken at Bentley: I really enjoyed GB215 (Human Behavior and Organizations).  My professor was great and taking the class my first semester at Bentley has really helped me with all of my group projects, because the class focuses on group dynamics and how to work effectively in groups which really prepared me for all the group projects I have had to do.
Bentley student activities you have been involved in: Bentley Investment Group, Bentley Wall Street Club.
What you love most about Bentley: I love that students understand the importance of their education.  Everyone here has fun but also takes their classes seriously and strives to do their best.  It makes for an awesome learning environment.
One piece of advice you have for students:  Take the time to go to office your professor's office hours as often as you can.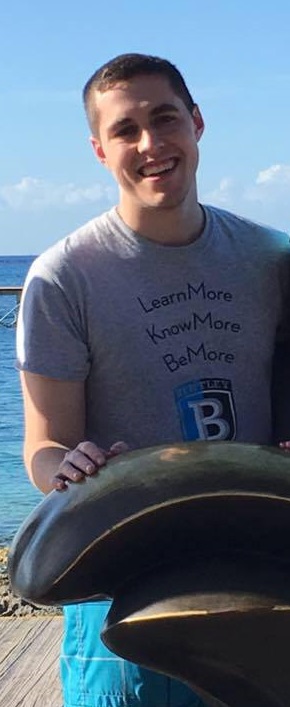 Christopher (Chris) McKay
Year: Senior
Major(s): Actuarial Science and Business Studies
Hometown: Mansfield, MA
Previous College(s): Roger Williams University
Why you chose Bentley: I chose Bentley because I saw an opportunity to challenge myself academically and pursue a major that appealed to me.
How did you pick your major:  Actuarial Science has always appealed to me because it involves thinking mathematically and logically.
Favorite class you have taken at Bentley: Python is very cool! You learn how to code and program in the coding language, Python. One of our final projects was to design a game of Battleship!
Bentley student activities you have been involved in: Member of Mathematical Sciences Club.
What you love most about Bentley: Everyone is friendly here! The students and the professors! I've never had a professor who made me feel afraid to ask questions.
One piece of advice you have for students: Don't be afraid to explore! Whether that's meeting new people, joining a club, or just going beyond your comfort zone! College is your first opportunity to be out on your own, so why spend it all in one place?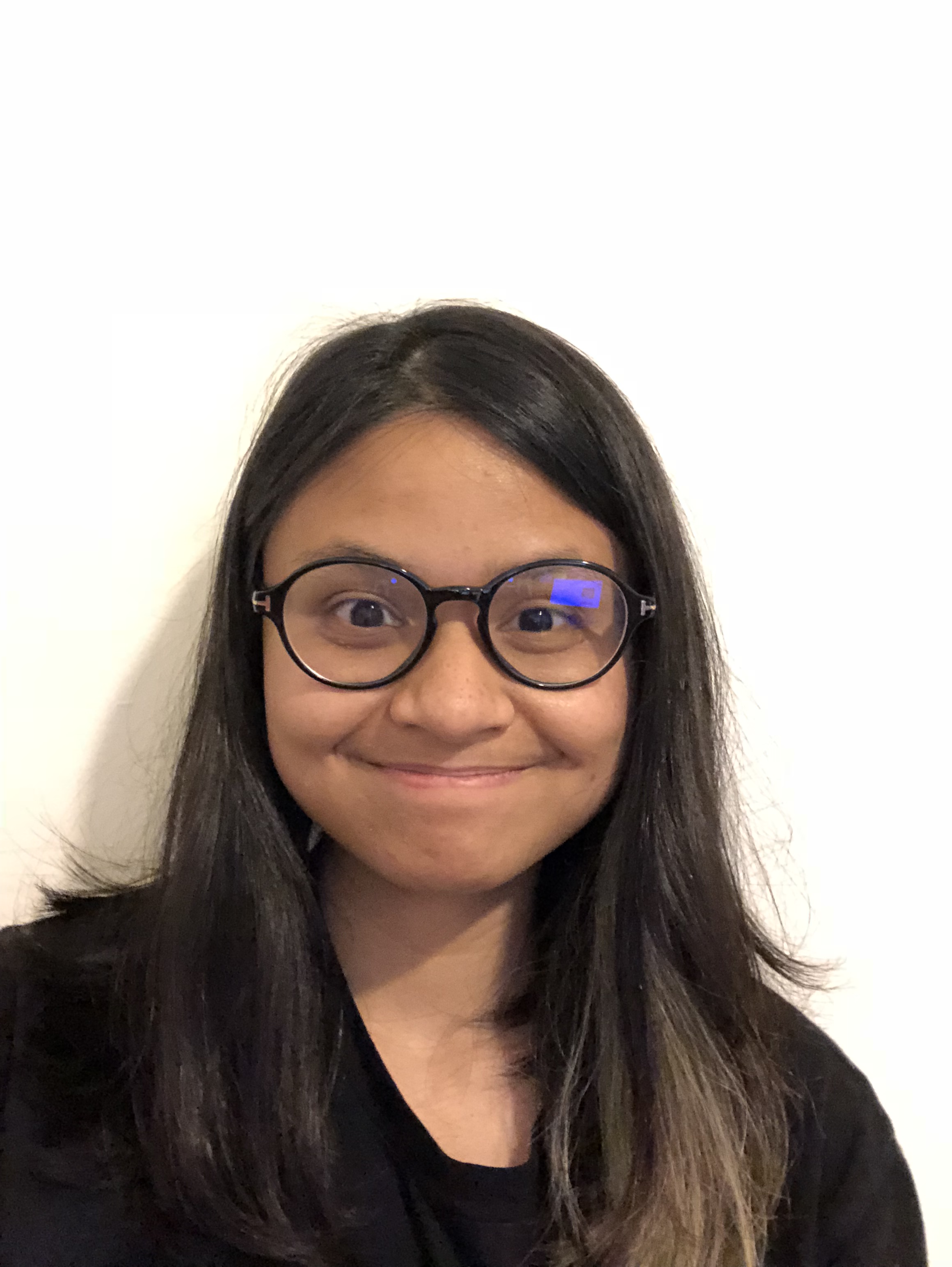 Kanisha Zahrah
Year: Senior
Major: Economics-Finance
Hometown: Jakarta, Indonesia
Previous College: Bunker Hill Community College
Why I chose Bentley: I decided to transfer to Bentley, because I wanted to build a strong business foundation and learned a lot of materials that would prepare me to be a more competitive individual when entering real business world.
How I picked my major:  I have always wanted to major in Economics since I was in high school, because I think it is pretty cool how economic condition can hugely impact countries in different ways. One of the markets that is closely influenced by macroeconomics condition is financial market. I found that Economics-Finance would be a good combination for me, since I get both without having to do double major.
Favorite class I have taken at Bentley: I enjoyed EC333 – Economics of European Union, because I gained knowledge about labor market, international business and trade, monetary policy, migration, and agriculture using the EU particularly as example. I also learned how the economic condition in the EU influences other countries.
Bentley student activities I have been involved in: Treasurer of Bentley Commuter Student Association and I took 4th credit Service Learning where I got to teach English to ELL students
What I love most about Bentley: People are studious, and always put their best effort in their work. This has motivated me to perform better than other people. However, people also know how to have fun. I think it is important to find the balance between studying and having fun as it teaches you how to manage your time wisely, and encourages you to consistently give 100% on what you do at the moment.
One piece of advice I have for students: First semester as a transfer student might be challenging; but, over time you will find the pattern to adjust with coursework and the Bentley community itself. Take good notes in class, go to tutoring centers, form a study group with your classmates, and talk to your professor, because you are not alone!
Transfer Seminar
Transfer Seminar is a 6-week seminar designed to facilitate the intellectual, social, and personal transition of students to Bentley University. The goal of Transfer Seminar is to assist students with their adjustment to Bentley and to increase the likelihood that they will be academically and socially successful at Bentley University.
Transfer Seminar is taught by a professional staff member who will also serve as the students' academic advisor.  In addition, each seminar will have the benefit of a student facilitator – a former transfer student who can share experiences, perspectives and make a positive impact on the new student experience.
Transfer Events Spring 2019
Orientation
Friday, January 11th through Sunday, January 13th