The 36th Annual Martin Luther King Jr. Celebration took place on Wednesday, February 2nd, 2022, from 8:30 - 11:00 a.m. via Zoom.
The theme of this year's celebration was Access Leads to Impact and feature dthe following student speakers: Arafat Sheikh Rasheed '22, Samantha Applebaum '22, Hassan Hassan '22, Ysanel Luciano '22 and Mukosolu Obukwelu '22. 
A full recording of the 2022 MLK Celebration can be found here.
Martin Luther King Jr. Speaker
The 2022 MLK Speaker took place on Tuesday, February 8th, 2022, from 6:00 -7:00 p.m. via Zoom. The MLK Planning committee was excited to host Martina Edwards, Wall Street's First Black Woman and Chief of Strategic Partnerships for Access to Capital for Entrepreneurs, as this year's keynote speaker.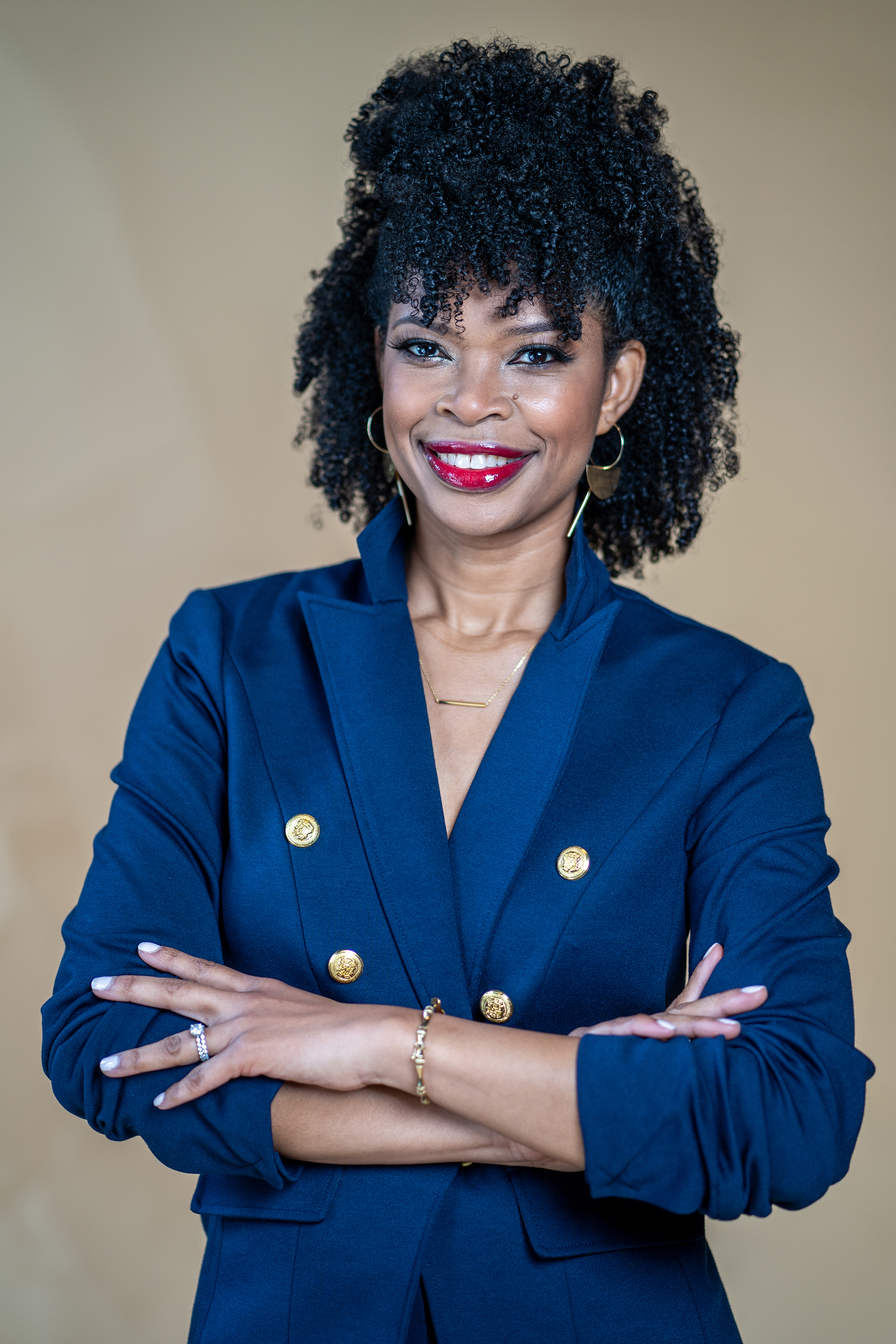 From humble Southern beginnings to breaking barriers on Wall Street, Martina Marshall Edwards is the epitome of refusing to allow your circumstances to dictate your outcome. A finance major and graduate of Alabama's Tuskegee University, a historically black college and university, Edwards went on to become the first African-American female equity trader for Merrill Lynch and in the 200-plus-year history of the New York Stock Exchange (NYSE). It also made her the only active African-American woman seat holder among its then 1,366 members. (Before the NYSE became public in 2006, individuals and companies had to either purchase or lease a seat to serve as a broker).
In 2001, the NYSE was a dynamic, fast-paced, male-dominated environment with high-stakes trading activity, a steep learning curve and little to no room for error. It's also was a place, despite many obstacles, where Edwards thrived. In 2004, after three years and two promotions, she earned a unique opportunity to become a member of the NYSE on behalf of Merrill Lynch. (It would take another 13 years before the second Black woman broker — Lauren Simmons — arrived.)
Edwards is a walking example of how access can dramatically shift the trajectory of a career. Many have asked, "How did the little girl who grew up in a two-bedroom mobile home in rural Alabama with livestock in the backyard make it to the Big Apple, let alone the Big Board?"
Known as the "Belle of Wall Street," Martina is an inspiring and dynamic speaker. From humble financial beginnings to reporting to the NYSE the week of 9/11, Martina is no stranger to adversity. She adamantly believes that every twist and turn ultimately molded and shaped her into the resilient individual and strong leader that she is today.
Edwards knows that representation matters and staunchly believes in the importance of inspiring the next generation of leaders, particularly women. An investor by trade, a common thread has been her desire to build equity through access, opportunity and exposure for underserved people and places.
Edwards has always wanted to step into roles that have an impact and leave an impression on people's lives. Her 20-year career journey has spanned multiple industries from public to private equity, non-profit leadership and venture capital. Through her rewarding work as a C-suite executive at Access to Capital for Entrepreneurs (ACE), Edwards is helping to level the playing field by giving business owners a chance when others can't or won't. Like homeownership, business ownership is an asset that supports closing a widening racial wealth gap, building financial stability through a ripple effect—a collective prosperity that goes beyond the immediate gain of an individual business owner.
Raising over $25 million in grant funds in just under three years — including the largest individual and corporate gifts in ACE's history — finding ways to support traditionally underserved small business owners and entrepreneurs with capital, coaching and connections is core to her work.
Martina has penned articles such as "The Fragility of Small Business" and been featured on CNN Money, CNBC Make it Real, PrivCap, WABE Radio, The Atlanta Small Business Network and in the Atlanta Business Chronicle.
Past MLK Celebration Speakers
2021       LaTosha Brown
2020       April Reign
2019       Callie Crossley
2018       Dr. Michael Eric Dyson
2017       Dr. Walter E. Fluker
2016       Cornell William Brooks 
2015       Dr. Mae C.  Jemison 
2014       Dr. Deborah Willis (Video)
2013       Dr. Neal Lester 
2012       Darryl Vernon Poole '68 (Video)
2011       Rehema Ellis (Video)
MLK Committee
The breakfast is organized by the MLK Planning committee which includes faculty and staff members from various departments across campus.  
Inspirational Quotes
For inspirational quotes by the Reverend Dr. Martin Luther King Jr., please view this document.