Table of Contents
Academic Scholarships
Need-Based Grants
Federal Loan Programs
Work Opportunities
Aid for Veterans
Scholarships for First Year Students
Academic Scholarships
Bentley University offers academic scholarships to First Year fall semester applicants based on academic achievement. All applicants for admission are considered and there is no separate application process. Students are notified of eligibility for academic scholarships at the time of admission.
Applicants who qualify for financial assistance will have scholarship funds incorporated into their need-based financial aid package. Academic scholarships are awarded only at the time of First Year admission and are not available to currently matriculated students.
Please visit Undergraduate Admission for more information.
Women's Leadership Award and Program
Each year, Bentley selects a group of high-achieving students from the incoming First Year fall class for the Center for Women and Business (CWB) Women's Leadership Program. This award recognizes women who have demonstrated strong leadership potential while in high school. Recipients will participate in a four-year leadership program that empowers young women with the essential skills, real-world experiences, and confidence needed to advance into leadership roles. CWB Leaders receive $10,000 per year. There is a separate application process and applications are due on January 7. For more information visit here.  
Raise.Me
Bentley partners with RaiseMe to allow you to earn micro-scholarships that recognize your everyday achievements and allow you to start earning money for college beginning as early as the 9th grade. Eligibility for RaiseMe micro-scholarships is based on GPA and high school of attendance. Students from all US high schools and select international high schools can participate. The deadline to submit your RaiseMe profile is December 1st of your senior year in high school.
If you apply and are admitted to Bentley, your micro-scholarships earned through RaiseMe represent a minimum of grant and/or scholarship aid that you will receive from Bentley. These micro-scholarships are included as part of any scholarship or need-based aid offer (for US students). You may be eligible for additional aid based on your formal application for admission and financial aid application materials. Visit here for more information.
Scholarships for Transfer Students
Academic Scholarships
A limited number of academic scholarships are available for students transferring to Bentley from two- or four-year colleges in either the fall or spring terms. All transfer applicants are automatically considered for scholarships as part of the admission application process. No additional application is required. Awards range from $15,000 to $25,000 per academic year and are renewable.
Phi Theta Kappa Scholarships
Bentley PTK Transfer Scholarships are available for community college transfer students who are members of Phi Theta Kappa. Ten $5,000 scholarships are awarded each year to the most qualified applicants. To be considered, applicants must submit their application no later than the application deadline for fall or spring. These scholarships may be awarded in addition to the academic scholarships mentioned above. PTK scholarships are renewable for a total of six semesters as long as recipients maintain a 3.0 GPA and attend full time.
Micro Scholarships
Bentley partners with RaiseMe to allow community college students to earn micro scholarships that recognize everyday achievements. Eligibility for RaiseMe micro scholarships is based on GPA. If you apply and are admitted to Bentley, micro scholarships earned through RaiseMe represent a minimum of grant and/or scholarship aid that you will receive from Bentley. These micro scholarships are included as part of any scholarship or need-based aid offer. You may be eligible for additional aid based on your formal application for admission and financial aid application materials. Visit https://www.raise.me/join/bentley for more information. 
Grant funds are awarded based on financial need and do not have to be repaid. Bentley offers grants from the university, as well as federal and state sources. If you have financial need, you may receive funding from one or more of the sources listed below.
Bentley University Grants
The Office of Financial Assistance determines the total amount of your need-based grant funding according to federal and institutional formulas. Bentley scholarships, along with federal and state grants, are counted toward this total first. If these awards do not meet your total grant eligibility, Bentley Grant funds are awarded to meet your remaining grant eligibility. Therefore, changes in your eligibility for state and federal grants will affect the amount of grant funding you receive from Bentley. Ineligibility for Bentley need-based grant funds in one academic year does not preclude you from receiving institutional grant funding in other years if your financial need increases.
Federal Pell Grant
The Pell Grant is made available by the federal government to students with extremely high financial need and does not have to be repaid. Annual award amounts are determined each year by the federal government.
Federal Supplemental Educational Opportunity Grant (SEOG)
The SEOG is funding provided to Bentley by the federal government. It is only awarded to students who have Federal Pell Grant eligibility and is considered part of your Bentley grant eligibility. This grant does not have to be repaid. The award range is generally $100 to $2,000.
State Grants and Scholarships
State grants and scholarships may be awarded to you by the state in which you have established permanent residency. Each state that has a scholarship and/or grant program has its own application procedure and deadlines. Not all states have portable programs, meaning that you may not be able to use a state scholarship for attendance at an out-of-state school. For Massachusetts residents, Bentley will estimate your eligibility for the MassGrant program. For students from other states, Bentley will receive information from your state agency regarding eligibility, if your state program is portable. This notification usually comes during the summer months.
Falcon Grants
Bentley University athletic programs are NCAA Division II, with the exception of ice hockey, which competes in Division I. Athletics-related Falcon Grants may be available to students who demonstrate financial need for all sports except basketball and ice hockey (which have some funding that is not need-related). Please contact the coach of the sport you are interested in playing to inquire about the possibility of athletics-related financial aid.
The federal loan programs described here allow you to borrow funds at low interest rates to help pay education costs. Each requires you to sign a promissory note. Repayment of these loans can be deferred until you graduate or drop below half-time enrollment. Depending on the amount borrowed, you may have up to 10 years to repay loan funds.
During the summer, we will send you information about how to obtain these loans. We expect that you will follow these instructions within the timeframes designated. If you have not fulfilled requirements for your student loans by the end of September, we will assume that you do not intend to borrow the loan(s) and we will place the loan in a forfeited status.
Types of Federal Loans
Federal Direct Loan
The Federal Direct Loan program, formerly called the Federal Stafford Loan, provides low-interest loan funds for students. There are two types of Federal Direct Loans: subsidized and unsubsidized. Both versions accrue interest while you are enrolled. For subsidized loans, the interest is paid by the federal government until you are no longer enrolled at least half time. With the unsubsidized version, the interest accrued is your responsibility. You have the option of either paying the interest while you are enrolled or deferring it. If you choose deferment, the interest is capitalized (added to the principal) when repayment begins.
For loans disbursed between July 1, 2016 and June 30, 2017, the interest rate is 4.45% for undergraduate subsidized and unsubsidized Direct Loans. This interest rate will be in effect for the life of the loan.  Each June, the federal government will announce Direct Loan interest rates for the upcoming academic year beginning on July 1.  The federal government limits the amount you can borrow each academic year. First-Years can borrow $3,500, sophomores can borrow $4,500, and juniors and seniors can borrow $5,500. Repayment begins six months after you graduate or drop below half-time enrollment. There is an origination fee (currently 1.066%) deducted from the loan prior to disbursement. This means the amount of the loan included on your award letter represents the gross amount, and you will actually receive 98.934% of that total.
If you have sufficient financial need, we have offered you a subsidized Direct Loan. If you do not have financial need, or your need is met by other sources, we have offered you an unsubsidized Direct Loan only. All students, regardless of need and grade level, are eligible for an additional $2,000 unsubsidized Direct Loan which is likely included in your award. Please think carefully before accepting the unsubsidized Direct Loan, since the cost of borrowing this loan is more expensive overall due to the lack of a subsidy.
Federal Perkins Loan
The Federal Perkins Loan program has been discontinued by the federal government, and we are unable to award new loans.
Resources
The Office of Financial Assistance will send you instructions on how to complete the promissory notes and loan entrance counseling for your federal loans. If you want to learn more about Federal Direct Loan requirements and repayment options, visit here.
Bentley has many opportunities for on-campus employment. However, students with a Federal Work-Study award are given preference in applying for positions on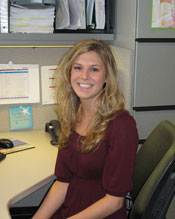 campus and in select off-campus sites. Bentley also offers institutional employment funded by the university to provide additional employment opportunities for students not eligible for Federal Work-Study funds. The Student Employment Office (SEO) advertises positions online at the start of each semester and summer session. You will receive more information about the process if you decide to attend Bentley.
At Bentley, we do not assign jobs to students with Federal Work-Study. Rather, we offer you the opportunity to apply and interview for on-campus positions that interest you and fit into your class schedule. If you have a Federal Work-Study award and want to work, we are committed to helping you find a job. However, you should plan to start your job prior to the start of the academic year. If you encounter any difficulties along the way, you should seek the help of the SEO as soon as possible. Our options for assisting you with the process become more limited as the academic year progresses and jobs are filled by continuing students or those without Federal Work-Study eligibility.
On-campus wage rates currently start at $11 per hour. First-Years typically earn wages on the lower end of the scale. Work funds earned, either Federal Work-Study or the Bentley Work Program, are not credited to your student account. You will receive a biweekly paycheck for hours worked.
The SEO also provides access to job opportunities offered by the local business community. All currently enrolled Bentley University students may take advantage of the off-campus job postings.
Yellow Ribbon Program
Bentley is pleased to recognize the service and contributions of our veterans and their families by participating in the Yellow Ribbon Program. Each year Bentley offers ten $5,000 awards to undergraduate students and five $4,000 to graduate students. Students who meet eligibility requirements are awarded on a first-come, first-served basis. To apply, complete the Bentley Yellow Ribbon application.