Bentley NEST Program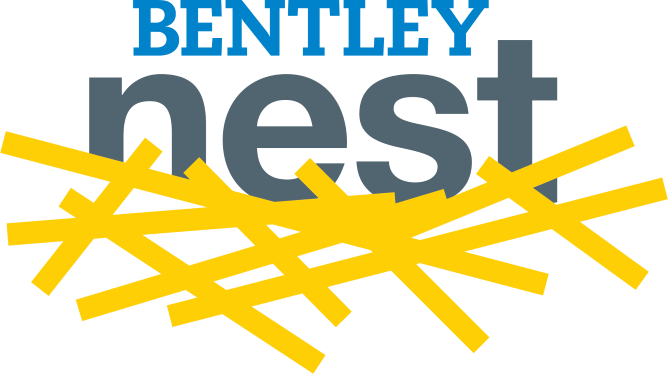 Dear Students,
I hope that you are starting to settle in after your first full week of online classes.  As you get into a routine with coursework, we imagine that your attention is going to be shifting to the other parts of your on campus experience that you might be missing--those random interactions with other students on campus and the ability to drop in and ask a staff member a question.
We've developed a new initiative called the Bentley NEST Program to do what Bentley does best--create an environment where you can receive support from staff and each other no matter where you are in the world.  As a part of NEST, each one of you have been assigned a Bentley student affairs staff member as well as a group of your peers for the semester.  We created these groups based on your residential housing assignment going into the spring semester to allow you to continue the virtual interactions that might take place on your floor or in your residence hall.  If you're a commuter student, we placed you in groups according to your class year.  We made sure that no group has more than 45 students (though there may be a few exceptions) and that staff mentors were assigned, as best as possible, to groups that make the most sense given their existing role on campus--so don't be surprised if you see a familiar face on the other side of the screen!
This is what you can expect from the Bentley NEST Program:
A weekly email from your staff mentor with timely information
An optional weekly Zoom meeting led by your staff mentor who will be able to provide opportunities for you to engage with one another
An optional weekly Chat through Microsoft Teams where you can ask your mentor questions
We kept the secret to the end!  If you're wondering what NEST stands for...
Navigate. We will navigate the new challenges and experiences that you are having from your "satellite campuses" this semester as a team.
Engage. We aim to create environments where your can engage with each other as well as staff members from anywhere in the world.
Support. We are here to support you as questions come up during this historic time.
Together. We might be a campus spread all over the world, but we are in this together.
You can expect the first email from your staff mentor on Monday or Tuesday!
Take care,
Dean Shepardson