Announcing: The Big Library Read & Book Discussion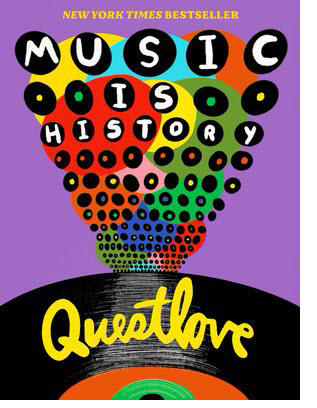 The book, Music is History by Questlove, is available through the Bentley Library's OverDrive/Libby Collection from April 4th through April 18th to everyone in the Bentley Community.
The Big Library Read (BLR) is a free reading program facilitated by OverDrive (Libby) that connects readers around the world with the same book at the same time without any wait lists or holds.
That is right, we get free unlimited simultaneous use of Music is History by Questlove, in both ebook and audiobook formats, for our entire campus from April 4th through April 18th.
Learn more information about this book and author.
Attend a book discussion
Read some excerpts (or the whole book) then come and participate in a book discussion event facilitated by Librarians, Hope Houston and Kimberly Morin, at the Bentley Library.
WHEN: Wednesday April 13th at 3:00 p.m.
Please let us know if you will be joining us for a lively discussion about the history of music from the perspective of one of America's most influential musicians, producers, and entrepreneurs by registering here and add this event to your calendar. Light refreshments will be provided.
We look forward to seeing you.
Not familiar with Libby? Reach out or drop by and we will help you get started.