Art Gallery Exhibit: 2018 International Education Photo Contest
Now showing in the RSM Art Gallery are the 2018 International Education Photo Contest category winners and a selection of top finalists. Cast Your Vote! You have one more opportunity to vote for your favorite finalist (non-category winner)! Stop in to the gallery to cast your vote before 4:00 p.m. on Friday, November 16. The Bentley Votes Winner will receive a $50 Amazon gift card. One lucky raffle winner will be chosen from those who voted to receive a $25 Amazon gift card. Finalists on display: Gunver Doga, Carly Elliott, Erin Iwamoto, Christopher Mancuso, Ciara Mann, Collette Martley, Dana Polihovsky, Ambar Romero, Graham Smith, Amanda Spaccarelli, and Julia Wang.
To learn more about this annual photo contest and to take a peek at the winners, visit the Office of International Education on Facebook and Instagram. The exhibit will be on view until January 9, 2019. Don't miss these spectacular photographs!
2018 International Education Photo Contest
Winners and Selection of Finalists
November 9, 2018 - January 9, 2019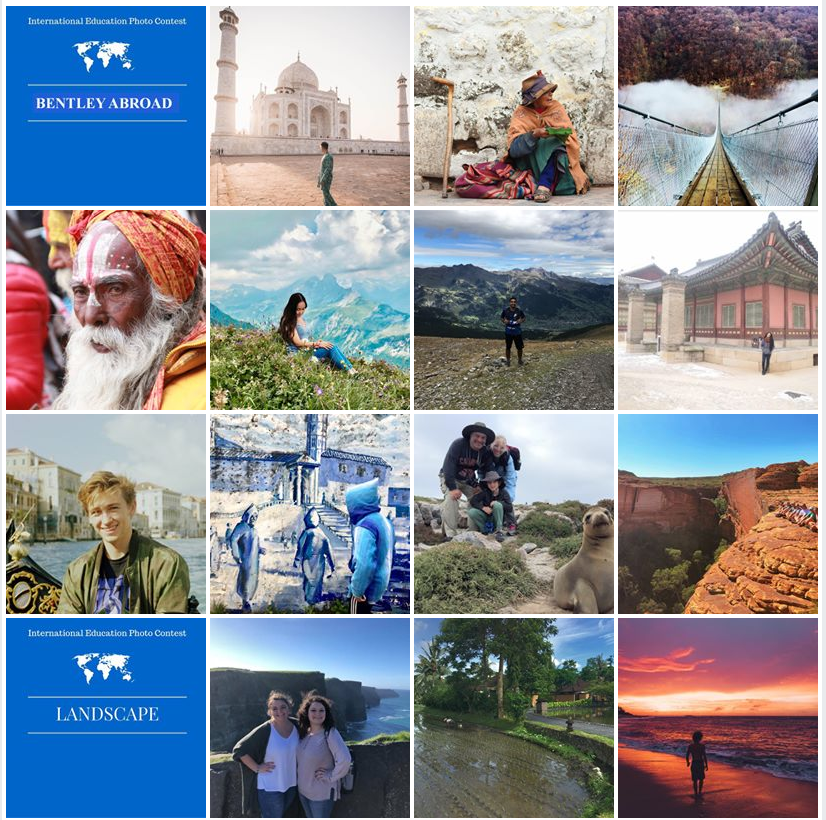 Click to view the International Education Photo Contest Album on Facebook