Art Gallery Exhibit: Welcome to the Crowd | Miranda Updike
Opening in the RSM Art Gallery on April 2nd, Welcome to the Crowd is an installation of paintings by artist Miranda Updike. All are invited to attend an opening reception for the artist on Wednesday, April 6, from 4:00 - 6:00 p.m.
Miranda Updike Welcome to the Crowd
April 2 – 29, 2016
Opening Reception
Wednesday, April 6, 2016 4:00 p.m. – 6:00 p.m.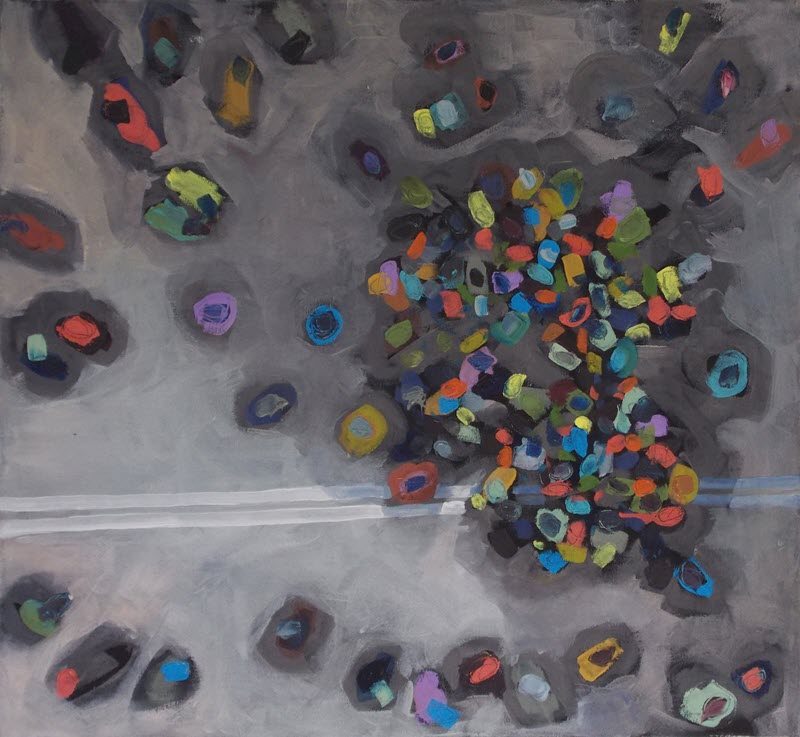 Artist Statement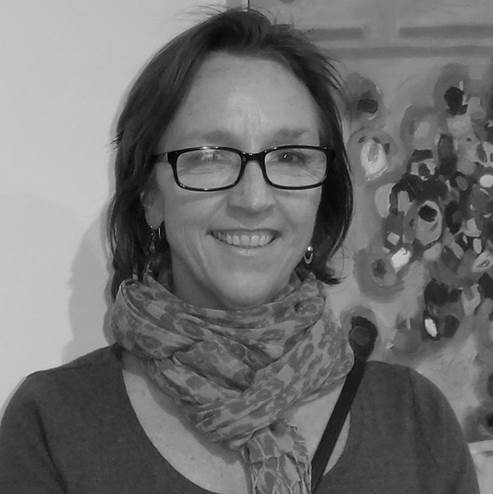 Miranda Updike
These paintings are from a series on the subject of crowds. In our times of technology, there is little online substitute for a public gathering of bodies and souls uniting in a common cause. My paintings represent human bonding and interacting in a hi-tech era that tends to foster isolation: People joining together to share ideas, physical space and sentiments. Many of my crowd paintings are viewed from the aerial perspective. I use photographic references to abstract the idea of human movement. I'm attracted to the decorative quality of clustered people or when they are haphazardly separated, like dropped gems, confetti or beads. There is loveliness to the accidental placement of people in the streets seen, say, from the fourteenth floor of a skyscraper - A littering of colored shapes and shadows, which move above asphalt and street lines, express a brand of contemporary splendor. In tandem with the aerial crowd paintings, I have been working on a mixed media sub-series. These works resemble uncertain seascapes of elliptical shapes that jut forward in space, then recede, and end below a moody sky at the horizon line. I want the viewer to feel like they are part-of-the-pack, and to experience the weight, the mass, and the muscle of a crowd. - Miranda Updike
To view more works by Miranda Updike please view her Facebook page and visit her website.