Bentley Library Welcomes Two New Employees!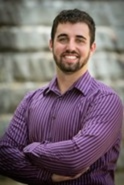 JAMES THIBEAULT
OPEN EDUCATIONAL RESOURCES, SENIOR LIBRARIAN
Bentley Library is pleased to welcome James Thibeault as Senior Open Educational Resources (OER) Librarian effective September 1, 2023. Most recently, James was the Research and Instruction Librarian at Quinebaug Valley Community College (QVC) where he served as the QVC liaison to the Open Educational Resources Council for Connecticut State Colleges & Universities. At QVC, James made significant strides in OER adoption, including conducting a school-wide survey of students to learn about their understanding of OER and use of textbooks.
James received his MSLIS from Clarion University in Pennsylvania, an MA in English from Worcester State and a BA in English from Assumption University. He holds a Creative Commons Certificate for Academic Librarians and a Certificate in Copyright for Educators and Librarians from Duke University. In addition, he works with Regional Leaders of Open Education (RLOS), a professional development network to support strategic planning for open education.
James is excited to bring his knowledge and passion to Bentley Library and work with the OER Team to adopt open educational resources for students and faculty at Bentley University.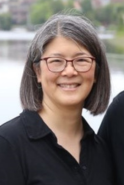 LISA YIN
SENIOR TECHNICAL SERVICES COORDINATOR
Bentley Library is pleased to welcome Lisa Yin as Senior Library Technical Services Coordinator. Lisa joined Bentley Library on October 2, 2023. Before coming to Bentley, Lisa worked at the Morse Institute Library in Natick, the Waltham Public Library, and Newton Free Library where she held various positions in both library technical services and public services. Lisa is also a graphic designer and has applied her design skills to library projects, such as signage, posters, and marketing materials.
Lisa received a Bachelor of Arts from Vassar College in Poughkeepsie, NY. In 2020, she completed an online course on the structure and notational organization of the Dewey Decimal classification system at the Library Juice Academy.
Lisa is excited to bring her passion and skill for solving logistical problems and streamlining processes to the Bentley technical services and cataloging department and to work with the entire Bentley Library team to support user services.