Book Dedications in Honor of Our Class of '21 Student Assistants
Our most beloved tradition here at the Bentley Library is to show appreciation to our graduating student assistants with a book or film dedication. Always an integral part of the library's operations, this year our student employees worked harder than ever to help us keep the doors open and meet the needs of our community during a global pandemic. From the basement office of the Technical Services Department to the Library Services front desk, from the stacks to the study rooms, from early morning to late at night, our students ensured that their Falcon family had safe access to library materials, resources, and spaces. We truly couldn't have done it without them!
Each student is invited to select an item that is meaningful to them, which is then affixed with a special bookplate in their name. A display of their selections will be available soon in the Popular Reading area.
This year, dedications have been made on behalf of these Class of 2021 graduates: Celia Cronan (One More Thing), Chase Fountain (How I Play Golf), Samantha Gendler (American Gods), Orlando Hidalgo (Chasing Green), Sam Kapacziewski (Oh, The Places You'll Go!), Isabel Porter (Untamed) and Bethany Ward (The Book of Joy).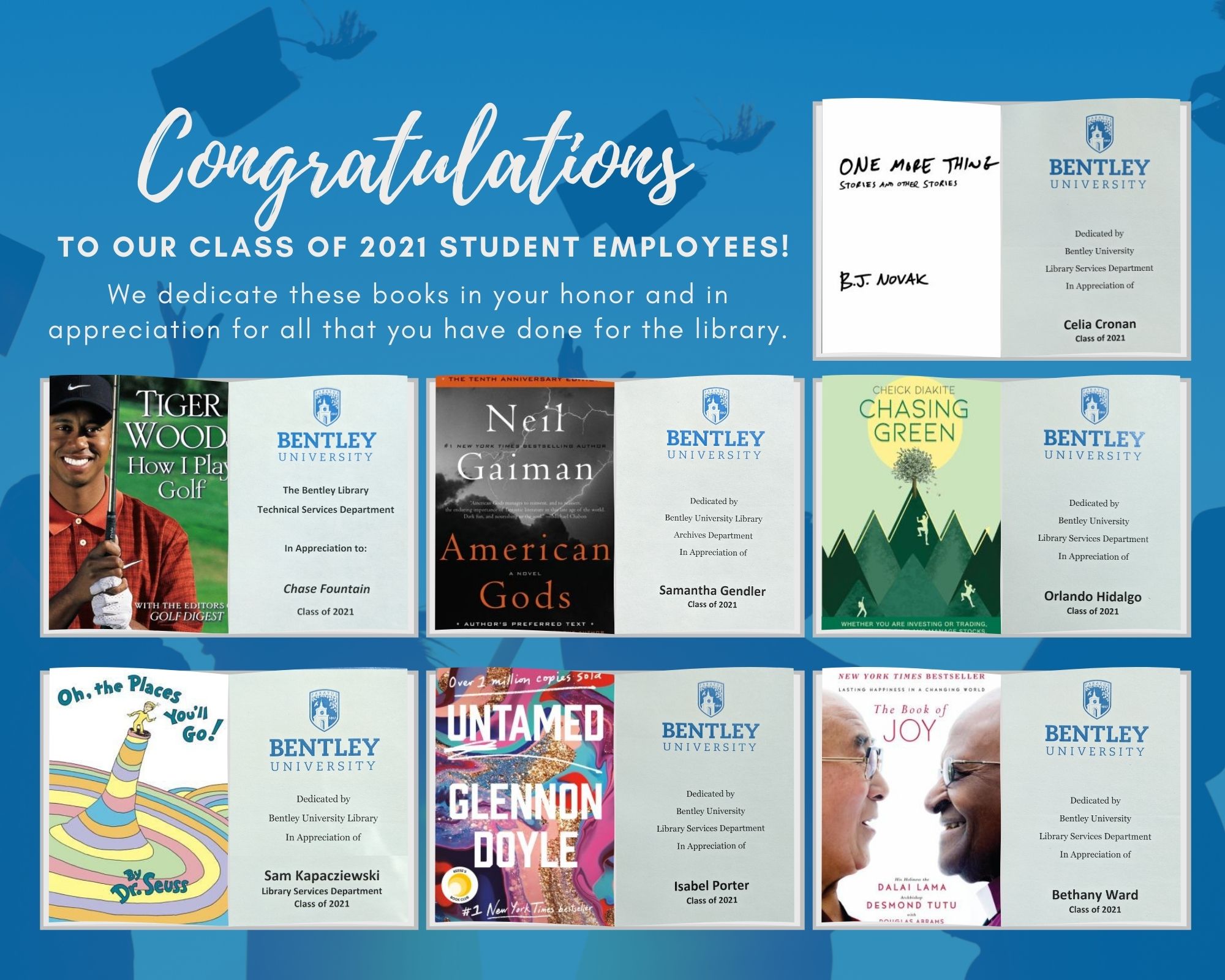 The Bentley Library staff thank all of our student assistants and send best wishes to our graduates. Congratulations!