Database of the Month: ProQuest Ebook Central
With more than 200,000 books to download or read online, Ebook Central provides academic books on whatever you are studying here at Bentley. From corporate finance in China, to mastering film editing in Adobe, to Data Science Workshops teaching you to detect bank frauds, Ebook Central is constantly being updated with relevant content that you can use to complement reading for your courses, or to learn a new skill.
It's simple to use. After navigating to the database from the Bentley Library homepage, you can search by keyword in the initial search box, or by title, author, subject, or ISBN in the advanced search. You can also browse by broad subject area to satisfy your curiosity and discover new knowledge.

Personalize your experience by creating an account and starting a "Bookshelf" organized into folders that help you quickly find material again. Also anything that you downloaded, viewed, or "annotated" with highlighting can also be looked up easily: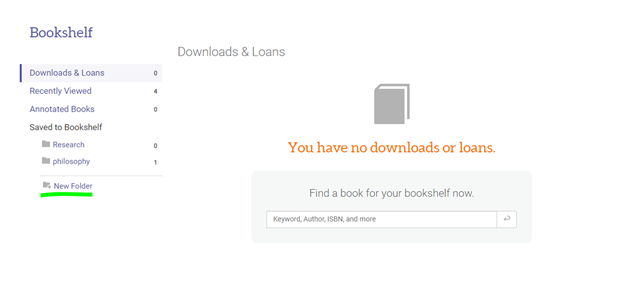 On the book details page, you will notice features such as citing, linking, and downloading that help you use the material in your research and coursework.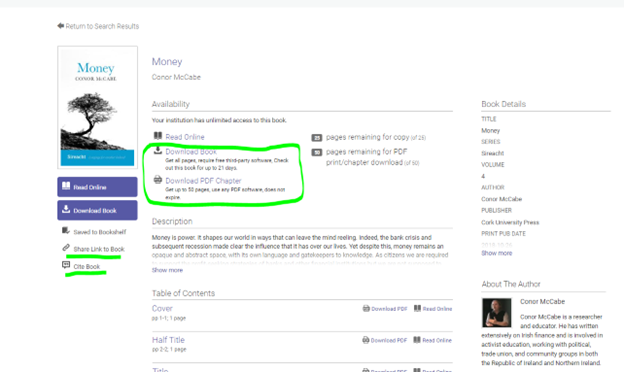 There are no time limits to reading the book online, which offers you the additional feature of analyzing keyword occurrences throughout the text, adjusting the font to your preference, and collating all your annotations (e.g. "modern world" below) for quick reference.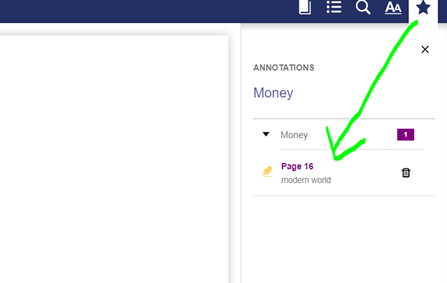 Ebook Central provides not only the content you may be looking for, but the tools to use it, so that you can focus on developing your ideas for class and research. Take note, not all the content you come across will be available to you. Ebook Central is the platform that hosts our ProQuest Academic Complete eBook collection, which is subscription based and continuously updating, and any titles that we individually purchase in perpetuity.
---
Database of the Month provides a brief introduction to useful library databases and highlights key features. Please contact us if you would like more information about this database or other library resources. If you would like a librarian to come to your class to demonstrate our resources, please use the Instruction Request Form to schedule a visit.