On Display: Banned and Challenged Books
This year marks the 40th anniversary of Banned Books Week, a week that celebrates the freedom to read and condemns censorship at all levels. This past year has been particularly fraught for librarians and educators as we try and stem the rise in literary challenges. In 2021 there were 729 challenges to 1597 books compared to 156 challenges to 273 books in 2020. Deborah Caldwell-Stone, director of the ALA's Office for Intellectual Freedom notes, "This is a dangerous time for readers and the public servants who provide access to reading materials. Readers, particularly students, are losing access to critical information".
This display highlights just a fraction of the titles that have been challenged or banned over the years, many of which are considered literary classics including To Kill a Mockingbird, Slaughterhouse-Five, and Of Mice and Men. Reasons for challenges can run the gamut from language to sexuality to politics. The top ten most challenged books of 2021 were singled out due to LGBTQIA+ content, explicit language, and "indoctrination of a political message".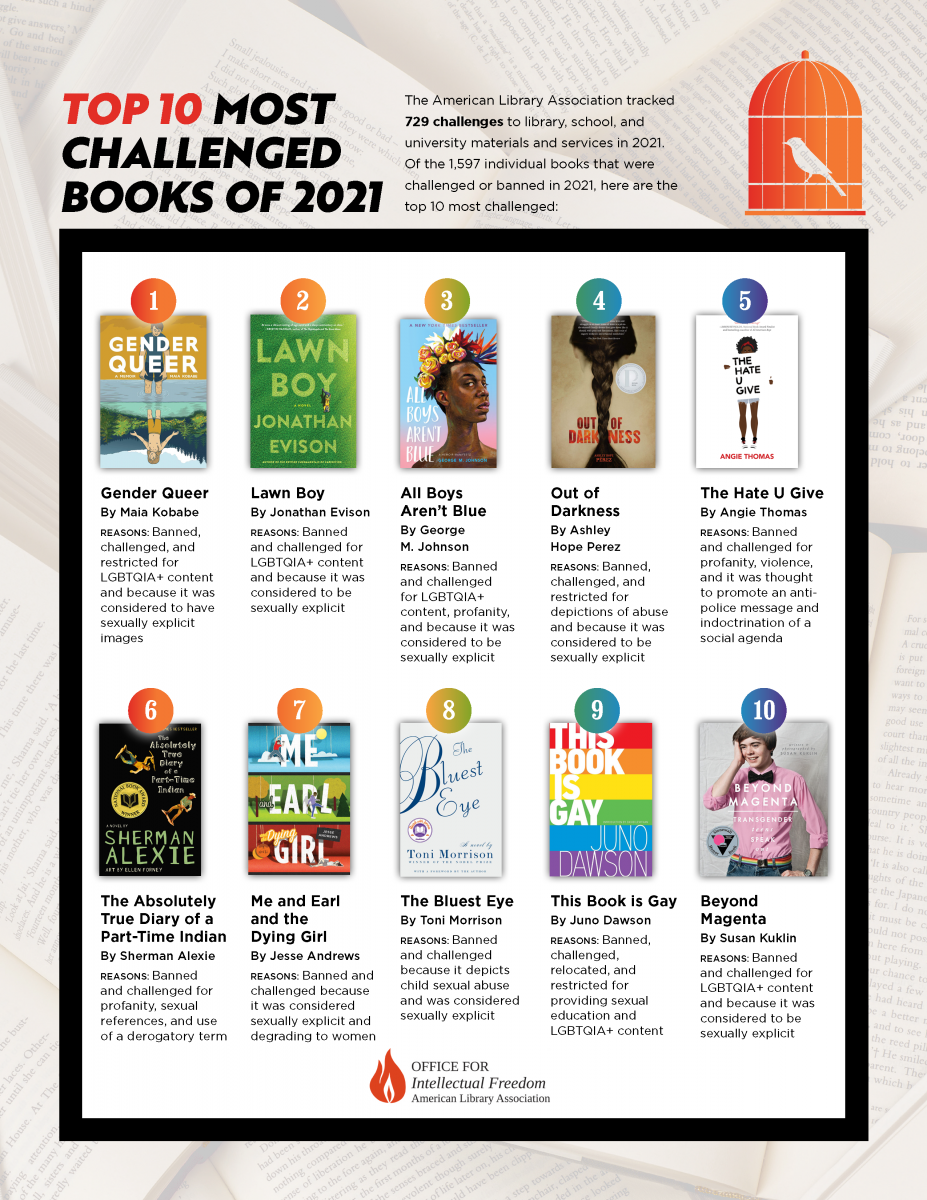 Every year, the American Library Association's Office of Intellectual Freedom tracks who is making these challenges, where these challenges are taking place, and the reasons people are seeking the removal of these materials from libraries and schools. This years theme of "books unite us, censorship divides us" reminds us that there is power in storytelling; it serves as a way we can learn to empathize with those different than us and hear of experiences we may never have encountered on our own.
To learn more about Banned Books Week, please visit the American Library Associations Banned Books Advocacy page, and to browse our display please see our online collection. Remember: words have power, read a banned book!