On Display - A River Twice: Taking the Long View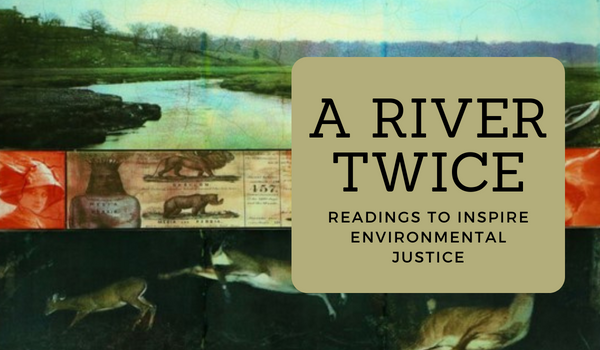 Somerville artist Bradford Johnson works with images from the history of the pollution and rehabilitation of the Massachusetts Mystic River as a way of contending with his own Climate Change anxiety. The name Mystic comes from the word that the Massachusett, Nipmuk, and Pawtucket tribes used for the river- "Missi-tuk" - which means "great tidal river". Through archival research, the artist has seen how the river's marshes were filled and the river was dammed and used to power mills. 100 years ago, it was already heavily polluted with industrial and human waste. Fifty years ago, The Mystic River Watershed Association was formed and was able to galvanize the Clean Water Act protections with support from the Tufts Department of Chemical Engineering, community volunteers, activists, and citizen scientists over the years. Today the river is not fully restored but has been rehabilitated, populated with hawks, eagles, many songbirds, shorebirds, muskrats, opossums, raccoons, painted turtles, snapping turtles, herring, and alewives and more.
Inspired by Bradford Johnson's creative research process- we looked to a broad range of perspectives- activists, artists, designers, entrepreneurs, ethicists, historians, indigenous peoples, philosophers, and policy makers, to select books that could offer inspiration, understanding and information regarding choices we might make as individuals and as community members in response to climate change.
Books will be on display in the lobby and on the library's curated collections page until March 25, 2023.