Holiday with a Great Book!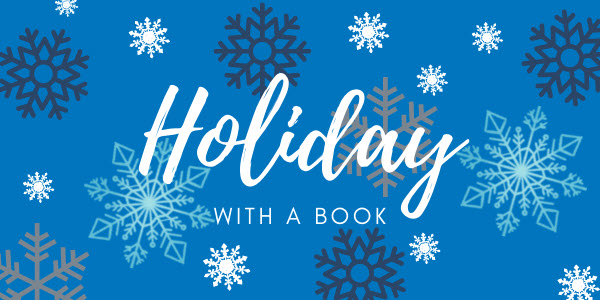 Borrow a book (hand selected just for you) to enjoy over the Holiday Break. We know you are busy and it is hard to keep up with the latest book buzz, so use your Bentley Librarians' expertise.
How to participate:
Between now and Friday, December 3rd either complete this quick questionnaire OR send an e-mail to library@bentley.edu with just a sentence or two about your reading preferences, such as:
The author/title of the last book you enjoyed

A genre you like to relax with (science fiction, romance, young adult, thriller, mystery, horror, historical fiction, biography)

A topic you would like to explore while you are away (cooking, psychology, self-help, health & fitness, leadership, ethics, religion, etc.)

The format (book/audio CD) you are interested in experiencing
We will select a great hardcover or audio CD for you to borrow and enjoy over break. On Reading Day until the last day of finals, you will find your personalized selection by the Library Services Desk.
Grab your giftwrapped selection and use the self-checkout station to check the book out to yourself using your Bentley ID. The RFID technology you use to check out the book, works right through the wrapping.
Rate your book with the included bookmark. We look forward to your feedback.
Finish your book early? Don't forget our Overdrive Collection of ebooks/audiobooks is available even when our library is closed.
We wish you a very happy, relaxing winter break.