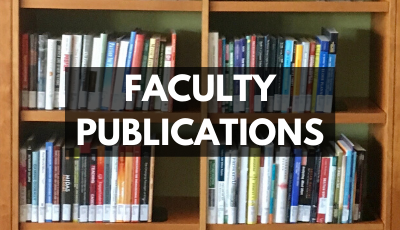 Did you know the Library collects and provides access to publications authored by Bentley Faculty? Scholars @ Bentley is our newest initiative for digital publications, but the Bentley Library's Faculty Publication book collection has been around for years.
This spring we join the Valente Center in celebrating Bentley faculty who have published books during the past academic year! The following publications have been added to the Library's Faculty Publications collection:
Available as an ebook through EBSCO eBook Collection:
High Growth Women's Entrepreneurship by Linda Edelman
Global Champions of Sustainable Development by Patricia Flynn
Essentials of Business Research Methods by Michael Page
Available as a digital audiobook through Overdrive:
How Language Began by Daniel Everett, also available in print in our collection, is now translated into many languages, including English, Polish, Portuguese, Russian, Chinese & Ukranian.
Available as an e-book through Amazon:
The Demise of Free Trade by Michelle Klieger is available as Kindle e-book on Amazon.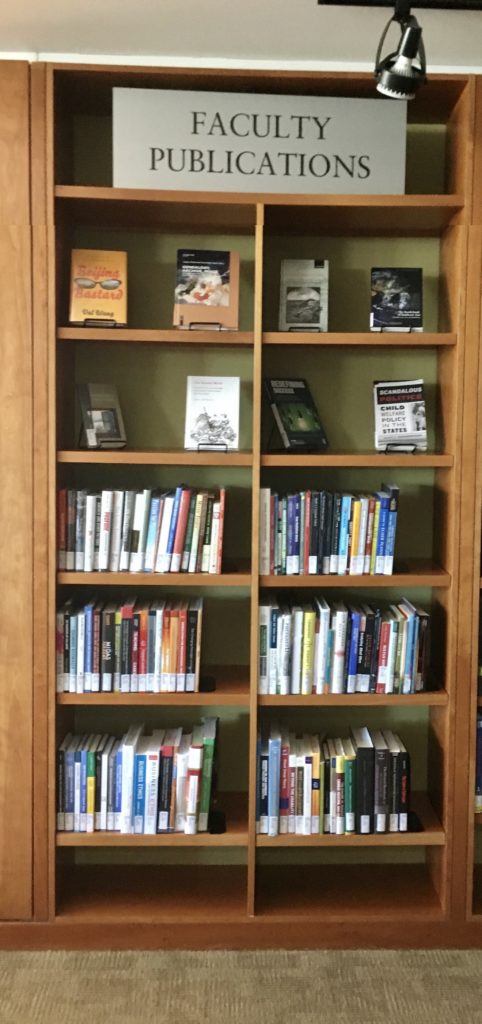 Print additions to the library's physical collection:
Entrepreneurship, Innovation and Sustainable Growth and The Global Business: An Economic, Social, and Environmental Perspective by Nader Asgary
Barbarian Seasons and Walk Around by David Blair
Inside Ethnography: Researchers Reflect on the Challenges of Reaching Hidden Populations by Miriam Boeri
Preparing for High Impact Change: Experiential Learning and Practice by Anthony Buono
How Mediation Works by Angela Garcia
An Endangered History: Indigeneity, Religion, and Politics on the Border of India, Burma, and Bangladesh by Angma Jhala
Managing Digital Innovation by Susan Newell & Marco Marabelli.
Tacit Racism by Anne Rawls
The Engaged Sociologist: Connecting the Classroom to the Community by Jonathan White
The Faculty Publications Collection highlights the most current 10 years of books authored by Bentley Faculty. The physical collection is located in a special area next to the Reference Desk, making them more visible and available to the Bentley community.
Although we cannot currently access our book collection, each title is discoverable through our catalog and through Worldcat.org. The library also purchases some titles in e-book format. Search our catalog for the phrase "Bentley faculty publication" to view the list of online titles.
We congratulate our Faculty for all your hard work. We also encourage adding and promoting your research through Scholars @ Bentley.
For Faculty with New Publications!
If you would like to include a citation for your book in Bentley's institutional repository, Scholars @ Bentley, please email scholars@bentley.edu with a full citation and a link to where the book may be purchased (publisher website, Amazon, etc). If you have not yet submitted work to Scholars @ Bentley, you will need to fill out a one-time Contributor Agreement Form which you can submit online.