Now Showing in the Art Gallery: Amy Williams
Amy Williams
New Venue
December 10, 2012 - January 18, 2013
Amy Williams is more commonly known to staff and students as Professor Amy Ray of the Information and Process Management Department. After this semester, she will be leaving Bentley University to further pursue her love of painting. Her paintings are now showing in the Art Gallery.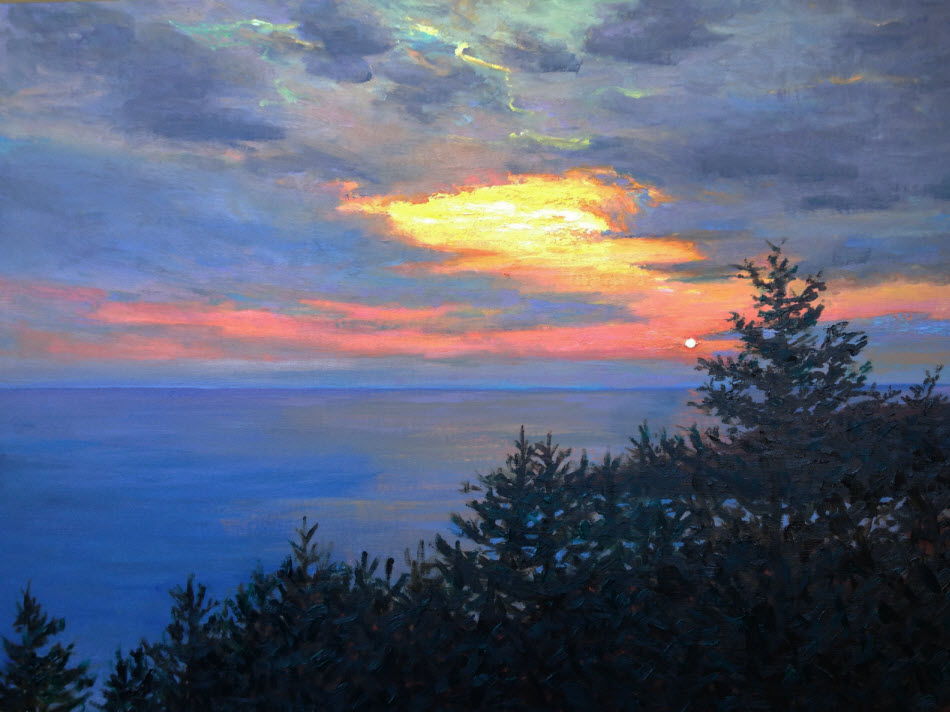 Opening Reception
December 12, 2012
5:00 - 7:00 pm, Artist Talk and Q&A @ 5:30
Light refreshments will be served
Artist Statement:
Engaging in creativity has been essential to me for as long as I can remember. As a young child I spent countless hours sewing clothes for my stuffed animals from scraps of cloth and then drawing pictures of them sporting their new apparel. I also spent a lot of time drawing my sisters, our dogs and the flowers and trees in our yard as well as making construction paper collages of virtually everything, but especially the trees. My mother's brother and sister were both artists who were never happier than when they had paintbrushes in their hands and I seem to have inherited that feeling from them. At the age of 8, however, I fell in love with music and that took me down a different creative road until I was a freshman in college and decided to use my music scholarship to pursue an education in Accounting.
Throughout my early adult life, I was always a volunteer for various creative arts organizations while focusing mainly on my career. Then, in 2000, I attended a special Van Gogh exhibit at the Museum of Fine Arts on my very first weekend as a Boston-area resident. I was completely awe-struck by the exhibit and overwhelmed by the fact that the MFA was my 'hometown museum'. With this amazing resource available, I vowed to rededicate myself to the creative process and started with classes at the venerable School of the Museum of Fine Arts that summer and have been painting and drawing regularly ever since.
Thanks to Bentley's agreement to let me phase out of my current academic position, I have recently had the opportunity to study intensively for months at a time in NY at the world famous Art Students League with some of the greatest living painters and teachers including Burt Silverman for whom I have had the honor of serving as class monitor and also with Nelson Shanks, Ray Kinstler and most recently Dan Thompson, who is without a doubt the most passionate teacher I have ever known. Painting brings me great joy and I am so happy to have this amazing gift back in my life. I am never happier than when I'm in the sun dappled woods trying to capture the amazing beauty before me. And even when I'm not painting, I'm looking at the world as an artist again and it feels really good.