Now Showing in the RSM Art Gallery: Underline Series by Elisa H. Hamilton
Now on view in the library's RSM Art Gallery is a series of continuous-line, blind-contour drawings by Elisa H. Hamilton. All are invited to attend a closing reception for the artist on Wednesday, September 25, from 5:00 – 7:00 p.m. Please mark your calendars for this special event!
To learn more about Elisa H. Hamilton please read the artist's statement below, visit the website www.elisahhamilton.com/, and follow @elisahhamilton #UnderlineSeries on Instagram.
Elisa H. Hamilton
Underline: within, and beneath, the wandering lines
August 6 – September 27, 2019

Closing reception:
Wednesday, September 25
5:00-7:00 p.m.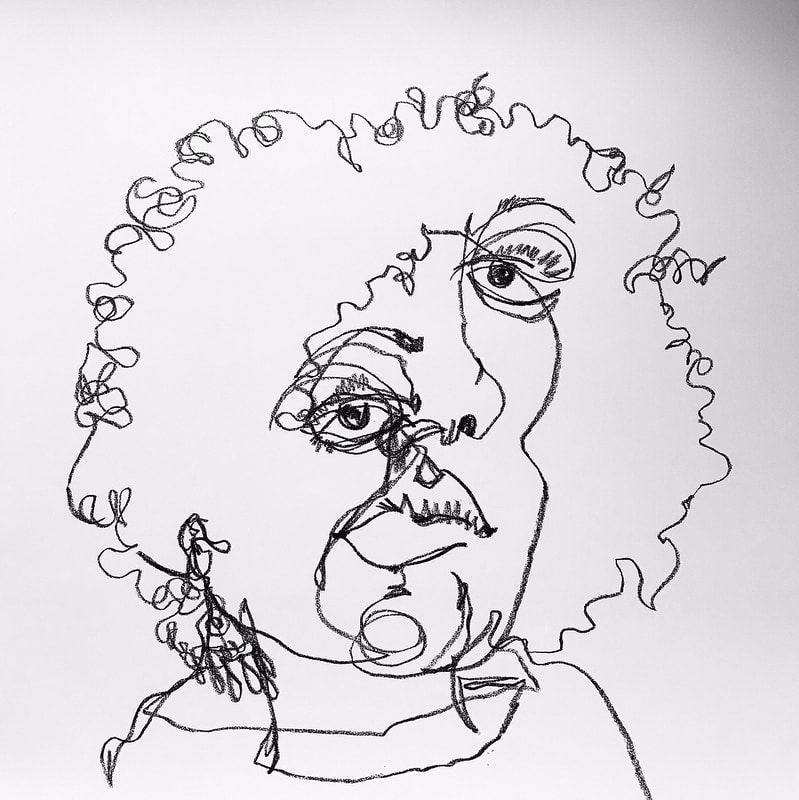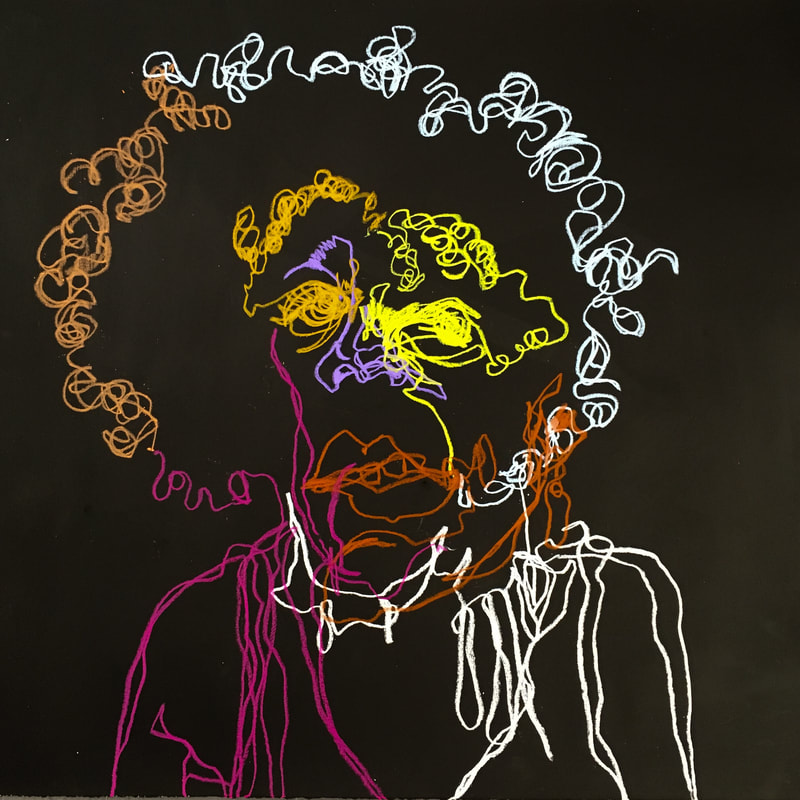 Artist's Statement
This body of work explores my biracial identity through the introspective creation of continuous-line, blind-contour self-portraits; a drawing process that asks me to engage fully with my own visual form, and translate that form into line while not looking at what I am creating or lifting my mark from the page.

As a biracial person how I am seen shifts in the eye of the beholder and depends on social context. Through these explorations I contemplate my own visual form while relinquishing the ability to control how I look. I embrace a process of discovery that asks me to truly see myself, and asks the viewer to find me within, and beneath, the wandering lines.

These drawings began in black and white, but gradually shifted towards multicolored expressions of self. Through this process I have discovered that none of us are just one thing- we are all multicolored beings beneath the surface.

Elisa H. Hamilton
socially engaged multimedia artist - she/her/hers
www.ElisaHHamilton.com
@ElisaHHamilton Instagram & Twitter