Welcome to Orientation 2011!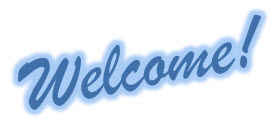 A very warm welcome to those members of the Class of 2015 attending orientation this week! We know you have a busy schedule, but come on in when you need a break.  Our welcome table is stocked with sweets, we have computers you can use to catch up on email and Facebook, and there are lots of comfy chairs where you can put your feet up and enjoy the quiet.  Don't hesitate to ask us questions about the library or the campus while you're here.  Most importantly, have a great time exploring and making new friends.
The staff of the Bentley Library looks forward to meeting you!