Welcoming Adam Schutzman, New University Archivist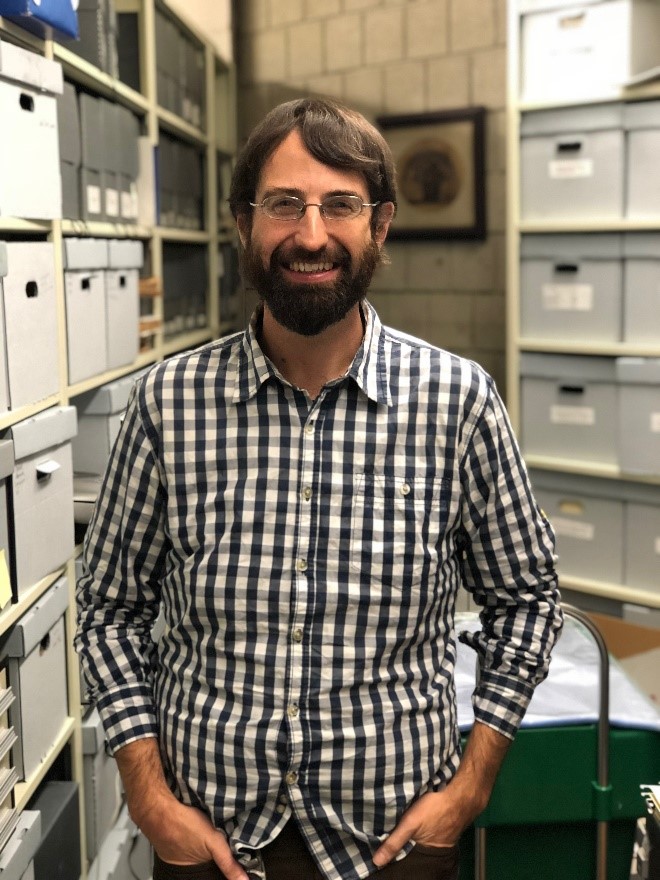 The Bentley Library is pleased to welcome Adam Schutzman as the new University Archivist. Adam comes to us most recently from Lasell University in Newton, MA, where he helped establish the first formal university archives program. He worked with faculty, students, and alumni to promote the rich history of the university through its archives.
Adam believes that making the archives relevant to the community it serves is very important work. "I am deeply committed to diversity, equity, accessibility and inclusion in my archival work and enhancing access to marginalized histories in collections." To support this type of work, Adam co-founded a non-profit digitization lab, XFR Boston, to preserve and create access to various marginalized and underrepresented community histories, trapped on deteriorating, obsolete audiovisual formats.
Adam hopes to bring this same passion and skill to developing an inclusive archives to Bentley University. He can be reached at aschutzman@bentley.edu or 781-891-2269.
Please join the Library in welcoming Adam to Bentley!