Yelling At Floors: Students Stressing About Textbook Costs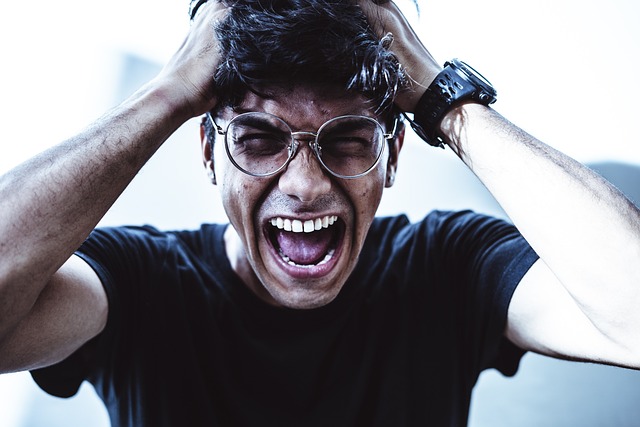 I still remember the frustration I felt when I returned my math textbook freshman year to the bookstore. Naïve to standard textbook practices, I stared in disbelief when the kind lady at the counter said, "I'm sorry, but we're going to use a new edition." Impulsively, I looked at the floor and yelled at it while people patiently waited behind me. After collecting myself, I looked up at the woman, said thank you, and walked past the others who would soon meet their financial fate.
My reaction was unexpected, even for me. However, the barely-used textbook was between 200 – 300 dollars, and I was hoping to get at least some of it back. I didn't work during the school year, and while I worked all summer, I burnt through my savings quickly during the semester. While this experience was over a decade ago, it is still fresh in my mind. Working as a librarian for several different universities, I still see textbook frustration from students. While they are probably not yelling at an innocent floor, I have no doubt they're at least internalizing their irritation.
Textbook prices have only increased since I've been in college. In fact, according to the Bureau of Labor Statistics, between 2006 to 2016, the price of textbooks costs increased by 88 percent.
College Board has reported that during the 2022-2023 school session, student spent around $1,240 in books and supplies for a four-year college. Students are feeling the stress for these unexpected costs. According to the results from the article, Textbook Broke: Textbook Affordability as a Social Justice Issue, "approximately 91% of first-generation college students reported additional stress from textbook costs" and "over 91% of Latinx students reported feeling additional stress due to textbook costs." Many students rely on financial aid, scholarships, and student loans to pay for college—often forgetting how course materials fit into the total sum.
It's clear that textbooks are still expensive, and it is stressing many students out. I could have told you that years ago. For me, I learned my lesson, and I did whatever I could to avoid overpaying for textbooks. If it involved driving over 7 towns to get an old edition from the library, I did it. Burning all that gas was still cheaper than paying for the textbook on campus. However, there is a much easier solution: Open Educational Resources (OER).
In the past decade, OER has exploded in quantity and quality. In the article, Quality and Cost Matter: Students' Perceptions of Open versus Non-Open Texts through a Single-Blind Review, the results showed students initially prefer non-open textbooks, but "after revealing bibliographic information (print options, publisher, publishing date, cost), students preferred open textbooks." Many professors and students still have a perception that open textbooks are a cheap but lower-quality alternative. However, that simply isn't the case, and most open textbooks are vetted and funded by professionals in the education field. For those who still haven't viewed open textbooks, check out the high-quality collections found on Libretext, OpenStax, The American Yawp, and Open Textbook Library.
I believe in the benefit of OER so much, that's my job here! As the Senior Librarian for Open Educational Resources, my job is to educate, provide, and research all things OER for students, faculty, and staff. My goal is to slowly transition people away from restrictive and expensive educational resources and embrace the open and free alternatives of OER. This transition will not only save students tons of money, but it will also allow faculty the freedom to customize their resources to their exact teaching style. To learn more about OER at Bentley, visit our guide, or email me to chat!
With rent, food, gas, and just about everything else increasing in price nowadays, students need to save money however they can. Not only will switching to an open textbook help students save money and reduce stress, but open textbooks also have high-quality information. Perhaps your choice or advocacy to switch to an open textbook may save a student from screaming into the void.
---
References
Bureau of Labor Statistics. (2016). College tuition and fees increase 63 percent since January 2006. https://www.bls.gov/opub/ted/2016/college-tuition-and-fees-increase-63-percent-since-january-2006.html
Jenkins, J. J., Sánchez, L. A., Schraedley, M. A. K., Hannans, J., Navick, N., &; Young, J. (2020). Textbook Broke: Textbook Affordability as a Social Justice Issue. Journal of Interactive Media in Education, 2020(1), 3. https://doi.org/10.5334/jime.549
Ma, J., & Matea, P. (2022, October 17). Trends in College Pricing and Student Aid 2022. College Board. https://research.collegeboard.org/media/pdf/trends-in-college-pricing-student-aid-2022.pdf
Senack, E. & Donoghue, R. (2016). Covering the Cost: Why We Can No Longer Afford To Ignore High Textbook Prices. https://studentpirgs.org/2016/02/03/student-group-releases-new-report-textbook-prices/
Sheu, F.-R., & Grissett, J. (2020). Quality and Cost Matter: Students' Perceptions of Open versus Non-Open Texts through a Single-Blind Review. Open Praxis, 12(1), 101-114. https://doi.org/10.5944/openpraxis.12.1.1012