New Museum Pass: New England Botanic Garden at Tower Hill
Bentley Library is thrilled to announce a new offering in our Museum Pass Program! As you may have heard back in June, Harvard Art Museums changed their admission policies and became free to all. That change in policy allowed us to reallocate the money we had been using for our membership to another area attraction. We are excited to formally announce that Bentley students, staff, and faculty can now reserve passes to the New England Botanic Garden at Tower Hill. These passes will admit 2 people at 50% off the general admission price. They unfortunately cannot be used for special exhibits such as Myths, Magic, and Monsters or Night Lights.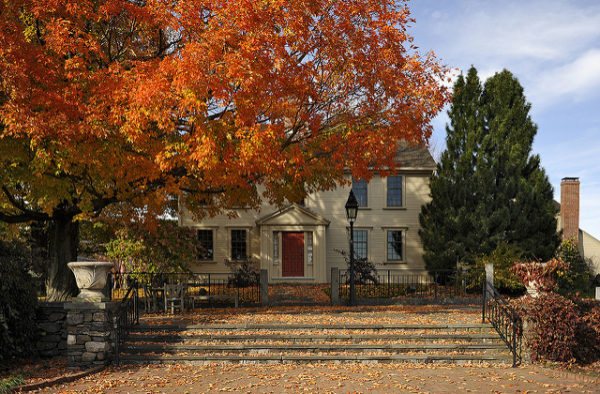 New England Botanic Garden at Tower Hill is 171 acres of gardens and arboretums in Boylston, MA. It features 18 distinct gardens, preserved woodlands, miles of walking trails, accessible pathways, and expansive views of the Wachusett Reservoir. This past June, they were named the "best botanic garden in the US" by TravelAwaits.
Check out our Museum Pass page to reserve a pass and get to experience some time outdoors!