Resource Spotlight: Skillsoft Learning App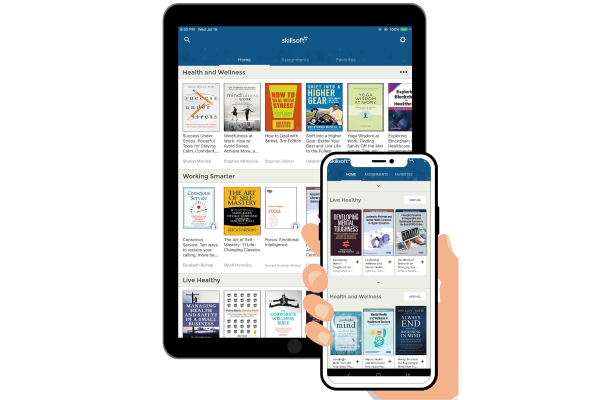 Use the Skillsoft Learning App to access Skillport!
Skillport (Books 24x7) offers books and audiobooks about consumer electronics, data analytics, finance, information technology, health and wellness, productivity, and other business-related topics. In addition, the collection includes exam study guides, and software manuals for business and statistical applications such as SAS and SPSS, and of special note, Skillport includes 2023 Harvard Business Review Press audiobooks.
Directions for installing the app:
1. From the appropriate app store, search for Skillsoft Learning App.
2. Follow steps for your particular smartphone to download and install the app.
3. On your smartphone, tap the app to launch it. If you are launching it for the first time, you will need to sign in.
4. To sign in, enter the domain bentleylibrary in the blank field. To the right of that field will be a field already populated with .skillport.com
5. Click Next.
6. Enter your Bentley credentials (e-mail address & password).
7. Tap Sign In.
Don't want to download and use the app? Skillport content can also be enjoyed through a web browser. Just select the Skillport database from the Databases A to Z menu, log in with your Bentley credentials and search for a title.
If you have questions or need assistance, please contact a Reference Librarian.