Bentley University, Bryant University, Tufts University, and Manning School of Business at UMass Lowell present:

IMPORTANT ANNOUCEMENT
Due to the current pandemic, the Manning bussineess school (UMASS Lowell) the AWB host of 2022 decided to defer the AWB conference to Spring of 2023. Looking forward to your participation in person in 2023 !
Registration is CLOSED now. Join us virtually on Mar26th (Friday), 2021 hosted by Bentley University for the 6th Analytics without Borders conference. Due to the COVID-19 pandemic, we will host this conference virtually.
This conference is a forum for all ways of analytics life to present and discuss analytics work, be it from corporate institutions, academia, government organizations etc.
All groups will be able to interact with each other and thus build bridges between the different analytics constituencies.
Anyone who does anything with data is warmly invited to present their work. Sessions will include a blend of corporate, academic and government researchers and practitioners. 
We welcome co-sponsors to support this annual conference. If you are interested in participating as a sponsor for our conference, please contact Mingfei Li(mli@bentley.edu) directly. Detailed Sponsorship levels and their awards can be notified later.
Conference committee members:
Mingfei Li (Bentley), Dominique Haughton (Bentley), Kevin Mentzer (Bryant), Alan Olinsky(Bryant), Elena Naumova (Tufts), Ryan Simpson(Tufts), Piaomu Liu (Bentley), Asil Oztekin (Manning School of Business, UMass Lowell).
Student Competition committee:
Jiaying Weng (Bentley University), Noah Giansiracusa (Bentley University), Michael McGuirk (Babson University), Briana Trifiro (Bryant University)
Morning Keynote Speaker:
Morning keynote:
Title:

How AI is changing the financial service industry ?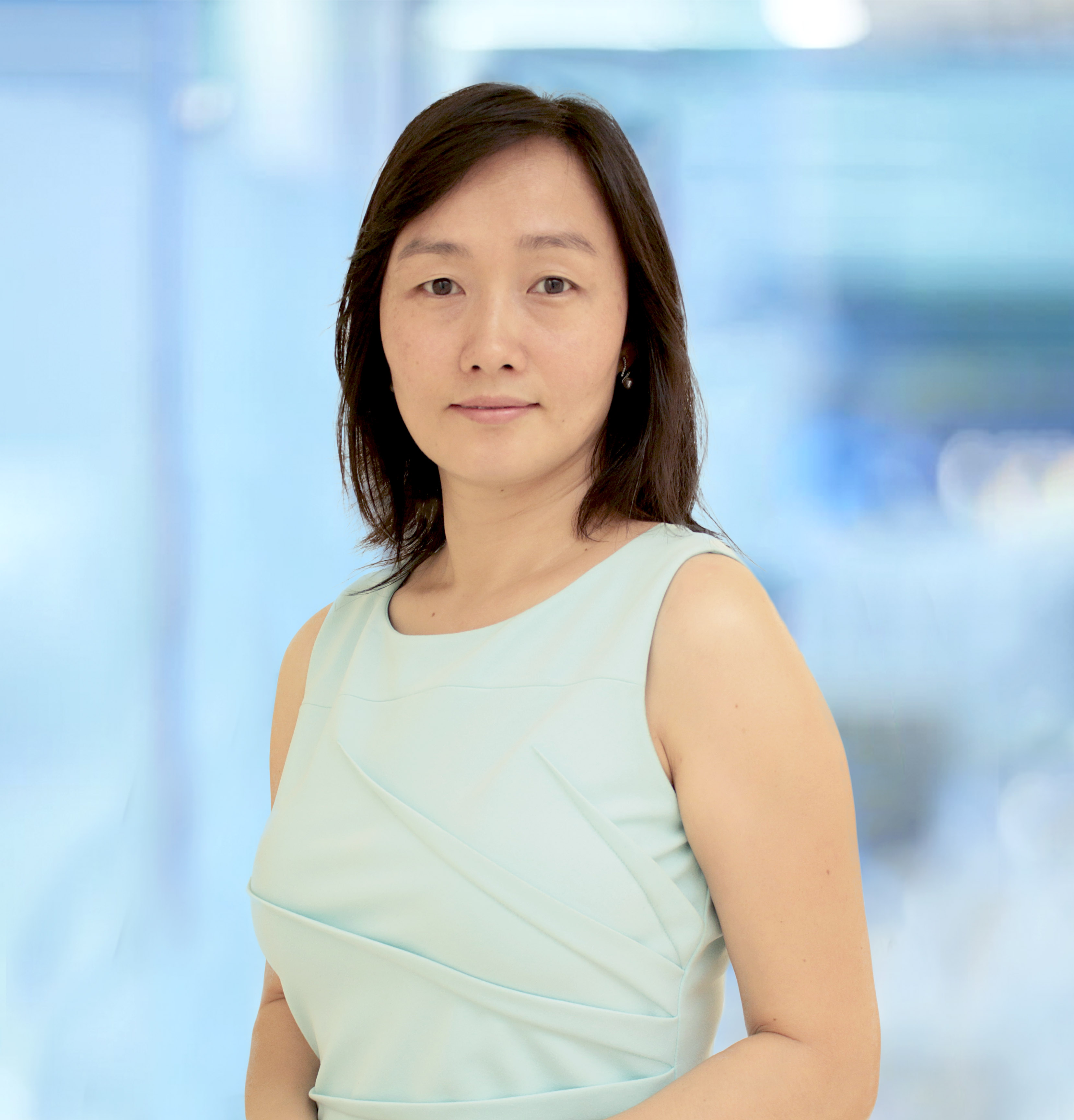 Speaker: Ren Zhang, PhD, Chief Data Scientist, BMO Financial Group
Abstract:
With a combination of an explosion of data, technological advancements and improved maturity of several promising techniques, artificial intelligence has demonstrated the potential to transform the entire financial services industry. It helps to provide relevant customer experiences, enhanced operational efficiencies, prudent credit risk decisions, proactive fraud detection and optimal price assignments. Though the potential impact is big, the transformation through AI comes with its challenges. It ranges from talent, data, technology, organization awareness, and regulatory support.
Speaker's Bio:
Ren is the Chief Data Scientist for BMO Financial, leading the Enterprise AI CoE, in charge of defining the Enterprise Data Science and Intelligent Process Automation strategy, driving adoption of AI and Machine Learning capabilities to automate processes and deliver better predictive decisions that will help the businesses drive accelerated revenue, cost productivity and customer outcomes.
Ren has over 15 years of experience as a senior AI leader within various financial organizations. Prior to BMO Financial, she worked at Prudential Financial, where she was Vice-President and Head of Data Science. Prior to Prudential, Ren was Executive Director of Data Science and Innovation at Commonwealth Bank of Australia. And at American Express, she held progressively senior leadership roles, ranging from credit risk management, to loyalty analytics, to fraud risk strategy, and to risk capabilities, with her last being Vice-President, Risk and Information Management of Enterprise Growth. Ren holds a PhD in Statistics from The Wharton School at the University of Pennsylvania.
Afternoon Keynote Speaker:
Afternoon keynote
Title:

Analytics in Action – Overcoming the Customer Knowledge Barrier
Speaker:

Nathaniel Lin, PhD

, President,  Analytics Consult, LLC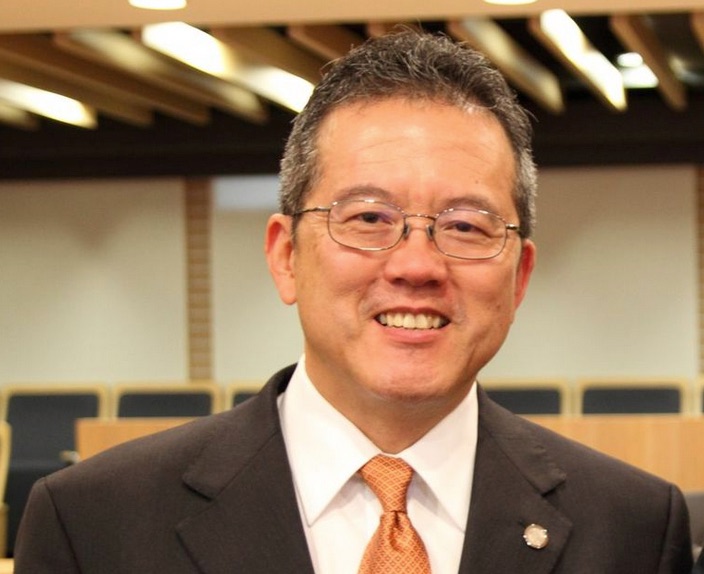 Abstract:
As consumers purchasing more online, the challenges of knowing the customers are becoming ever more taunting. This is especially true with the reliance on intermediaries such as Google search engines and social media advertising platforms such as Facebook and Instagram, in reaching their customers. As a result, the intimate customer knowledge the business owners require to better serve their customers are increasingly fragmented and often beyond their reach. This talk describing an attempt to use analytics to bridge the customer knowledge gap and thus allowing the business owners to leverage such intimate customer knowledge to more cost effectively serve their customers!
Speaker's Bio:
Nathaniel Lin is an experienced leader in marketing and business analytics across various industries worldwide and has over 20 years of front-line leadership experience applying actionable advanced analytics strategies to the world's largest companies in technology, finance, automotive, telecommunications, retail, and many other businesses. These include IBM, Fidelity Investments, OgilvyOne, and Aspen (now Epsilon) Marketing Analytics.He is currently the President of Analytics Consult and was the Chief Data Scientist at the NFPA. Dr. Lin has been leading efforts to develop leading edge Big Data Analytics technology and knowledge assets to deliver unparalleled values to Chinese consumers and U.S. clients. Nathaniel enjoys being a teacher, author, and hands-on practitioner and business executive in the application of advanced data analytics in a wide variety of businesses. He is a frequently invited speaker in analytics events and had advised over 150 CEOs in the U.S. and abroad on analytics and Big Data issues. He wase also invited by WWW2010 as one of the four expert panelists (together with the heads of Google Analytics, eBay Analytics, and Web Analytics Association) on the Future of Predictive Analytics. As a recognized analytics expert, he has partnered with Professor Tom Davenport to benchmark analytics competencies of major corporations across different industries.
To fulfill his passion in developing future analytics leaders, he has taught Strategic CRM and Advanced Business Analytics to MBA and PhD students at the Georgia Tech College of Management, Boston College Carroll School of Management, Bentley U, Northeastern University and Hult International Business School. Nathaniel has a PhD in Engineering from Birmingham University (UK) and an MBA from MIT Sloan School of Management. He has also published over 10 peer-reviewed papers in leading academic journals and the author of "Applied Business Analytics" published by the Financial Times/Pearson Press in 2015 focusing in bridging the gap between analytics and business insights and strategies. The book has been translated and published in Chinese in 2016
Major Talk:
Title Essential Data Science and Analytics Areas from Industry Perspectives
Speaker: Victor S.Y. Lo, PhD, Senior Vice President of Data Science & Artificial Intelligence, Workplace Investing, Fidelity Investments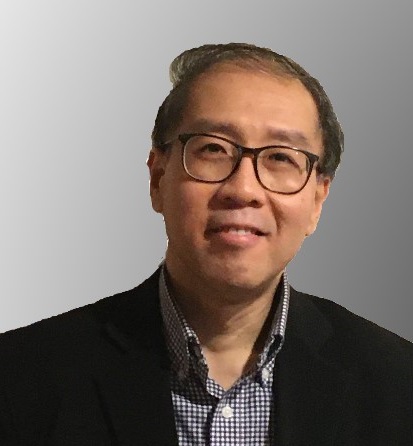 Abstract
Data science and analytics have become more popular than ever in this age of Big Data and technological development. The academic literature covers many important analytics areas from the research perspectives. In this talk, I will focus on the most essential data science and analytics areas from the industry points of view. These practical areas are important to meet today's business and industry demand and key to career development for students and professionals. The discussion can also be helpful for researchers interested in industry applications.
Speaker's Bio:
Victor S.Y. Lo is a seasoned Big Data, Marketing, Risk, and Finance leader with over 26 years of extensive consulting and corporate experience employing data-driven solutions in a wide variety of business areas, including Customer Relationship Management, Market Research, Advertising Strategy, Risk Management, Financial Econometrics, Insurance Analytics, Product Development, Healthcare Analytics, Operations Management, Transportation, and Human Resources. He is actively engaged with causal inference and is a pioneer of Uplift/True-lift modeling, a key subfield of data science.

Victor has managed teams of quantitative analysts in multiple organizations. He is currently SVP of Data Science & AI, Workplace Investing at Fidelity Investments. Previously he managed advanced analytics/data science teams in Personal Investing, Corporate Treasury, Managerial Finance, and Healthcare and Total Well-being at Fidelity Investments. Prior to Fidelity, he was VP and Manager of Modeling and Analysis at FleetBoston Financial (now Bank of America), and Senior Associate at Mercer Management Consulting (now Oliver Wyman).

For academic services, Victor has been a visiting research fellow and corporate executive-in-residence at Bentley University. He is also an elected board member of the National Institute of Statistical Sciences (NISS), where he provides guidance to the board and general education to the statistics community. Additionally, he has been serving on the steering committee of the Boston Chapter of the Institute for Operations Research and the Management Sciences (INFORMS) and on the editorial board for two academic journals. Victor earned a master's degree in Operational Research and a PhD in Statistics and was a Postdoctoral Fellow in Management Science. He has co-authored a graduate-level econometrics book and published numerous articles in Data Mining, Marketing, Statistics, and Management Science literature, and is co-authoring a graduate-level data science textbook titled "Cause-and-Effect Business Analytics."
Morning Career Discussion Panel for Graduate students
Panelists:
Rebecca Qu, Marketing Analytics & Operations Manager, Tufin
Bio: Rebecca Qu is the Marketing Analytics & Operations Manager at Tufin with experience in various aspects of business analysis and marketing operations including predictive modeling, marketing attribution, demand forecasting, ROI, campaign strategy, ABM strategy, and lifecycle management. A strong believer in the power of creative and analytical thinking in the workplace.
Christopher Wishon, Lead Operations Research Engineer, The MITRE Corporation
Bio: Christopher J. Wishon, PhD has worked at The MITRE Corporation for 3.5 years as a Lead Operations Research Engineer. While at MITRE, Christopher has primarily supported the Air Force Space Command (AFSPC) and the United States Space Force (USSF) with transmit and receive network analyses to support strategic acquisitions and decision making. Christopher also serves as a lead architect for a new Spectrum Consumption Modeling IEEE standard by developing non-convex optimization solution techniques for calculating interference between a pair of electronic devices. Prior to joining The MITRE Corporation, Christopher earned his PhD from Arizona State University in Industrial Engineering where he developed and taught a Business Decision Models course for 4 years and also researched OR and decision making for mobile food retailers. Christopher's other business passion is in healthcare where he has worked for both the Mayo Clinic and Beth Israel Deaconess Medical Center applying OR techniques within the hospital setting.
Joe Dery, Managing Director of Decision Sciences, Global Business Operations, Dell Technologies
Bio: Joe Dery, PhD, is the Managing Director of Decision Sciences for Global Business Operations at Dell Technologies. During his tenure with Dell, Joe has worked with Data Scientists, ML Engineers, Data Engineers, and Business Engagement Leads to utilize cross-functional big data, industry-leading technologies, and the newest AI/ML practices to solve some of Dell's most complex transformational challenges. Joe holds a PhD from Bentley University in Business Analytics.
Anthony Chen, Product Analyst, Data Science, Google
Bio: Anthony has 4+ years of data science working experience in both technology and consulting. He is currently a Data Scientist at Google on the analytics track, working mainly on Firebase app development products. He has previous experience in Machine Learning, NLP, causal inference. Before joining Google, he obtained a Master's degree in Business Analytics from Bentley University and worked for Deloitte and 2K Games.
Kevin Xie, Senior Data Analyst, Cohere Health
Bio: Kelvin is currently working at Cohere Health as Senior Data Analyst. The primary focus is to discover patterns and stories within data and manage quality on all incoming data. In his prior company, he was responsible for a couple population analytics solutions such as Social Determinants of Health (SDoH), Disease Prediction, Opioid Addiction, and etc. He holds three degrees (triple falcon) from Bentley university, MS in Business Analytics, MS in Accountancy and BS in Accountancy.
Afternoon Career Discussion Panel for Undergraduate students
Panelists:
August G Roesener, Lead Operations Research Engineer, The MITRE Corporation
Bio: August G. Roesener, PhD has worked at The MITRE Corporation for 2.5 years as a Lead Operations Research Engineer.  During his tenure at The MITRE Corporation, August has developed algorithms to optimize 3-D Bin Packing for palletized cargo on US Air Force transport aircraft, enhance spare parts' delivery for the US Army, and schedule ground station to satellite communications for the US Space Force.  Prior to his work with The MITRE Corporation, August served for 20 years (and 4 days!) as an officer in the US Air Force.  During his time in uniform, August performed test and evaluation on electronic warfare systems for fighter and bomber aircraft, taught Operations Research to MS and PhD students at the Air Force Institute of Technology, and assisted with the command and control of relief efforts for Hurricanes Harvey, Irma, and Maria.  In his spare time, August likes to spend time with his family and teach Introduction to Statistics to online students through the University of Maryland Global Campus.
Joe Dery, Managing Director of Decision Sciences, Global Business Operations, Dell Technologies 
Bio:
Joe Dery, PhD, is the Managing Director of Decision Sciences for Global Business Operations at Dell Technologies. During his tenure with Dell, Joe has worked with Data Scientists, ML Engineers, Data Engineers, and Business Engagement Leads to utilize cross-functional big data, industry-leading technologies, and the newest AI/ML practices to solve some of Dell's most complex transformational challenges. Joe holds a PhD from Bentley University in Business Analytics.
Eric Kerstens, Software Development Engineer, Expedia Group
Bio:
After graduating from the Bentley Data Analytics program in 2019, Eric moved to Seattle, WA to work at Expedia Group. He collaborates on an engineering team to build rich streaming data pipelines to deliver real time insights to end users of the Expedia Group Conversation Platform. His work exposes him to a wide range of technologies they use to tackle complex, unique, and interesting problems.
Additional Conference Details
Call for Abstracts
The Analytics Without Borders conference invites students, faculty, and practitioners to submit abstracts for presentations at the Analytics Without Borders annual conference. The abstract submission is closed.
Please click here is submit abstracts for all presentations including poster presentations.
Registration and Direction
The registration for the 6th Analytics Without Borders conference is closed now.
Please click here to register.
Registration rate:
$10, Students from partner schools (Bentley, Bryant, Tufts and UMass at Lowell)
$15, Faculty and Staff from partner schools (Bentley, Bryant, Tufts and UMass at Lowell)
$  0,  Speakers, Session Chairs, Panelists
$25, General registration
Note: If you are a speaker, session chair or panelist, it is free of charge, but please still register, so we can send the meeting links to your contact email.

 
Program and Schedule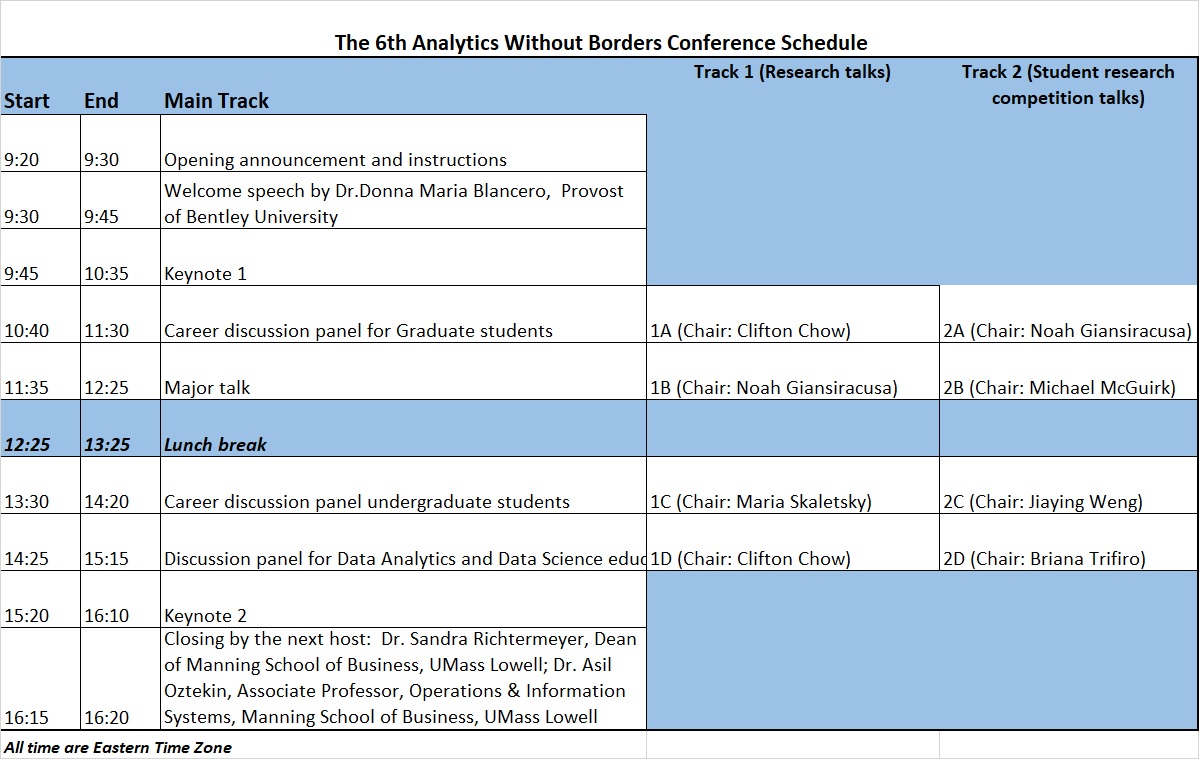 Please check the program for more details.
Student Research Competition
We got 25 teams from five universities. Seven teams were selected as the winners for undergrad and graduate group.
Undergraduate Student Research Competition:
The First Place:
Nathan Angell (Bryant University), "Improve the accuracy of Pneumonia Detection from Chest X-ray using Transfer Learning"
The Second Place:
Cem Kullukcu (Babson College), "At a Loss for Words: Analysis of Racism and Hate Speech in Soccer Based on Fan's Expressions on Social Media"
The Third Place (Tie):
Kaitlyn Fales (Bryant University), "Instrumental vs. Expressive: A Study of Voter Behavior Models Through the Lens of Identity in the 2016 Presidential Election"
Jonathan Huntley(Bryant University), "Under Pressure: A Case Study of the Effects of External Pressure on MLB Players using Twitter Sentiment Analysis"
Graduate Student Research Competition:
The First Place:
 Taoyanran (Alice) Sun (Bentley University), "Macroeconomy forecasting with dimension reduction and time series modeling"
The Second Place:
Anuja Das, "Change Detection in Terrorism Events and Other Self Exciting Processes"
The Third Place:
Taoyanran (Alice) Sun; Yun-Ting(Nancy) Sun, "Change Point Analysis of Hurricane Activity"