Why Do We Need This Plan Now?
An Imperative for Bentley's Future
The world is changing, and universities are facing new headwinds. The spread of technology and low-cost competitors, demographic shifts that have reduced the number of soon-to-be college-age students, price-point sensitivities and questions about the value of residential higher education have redefined the landscape. At Bentley, innovation and reinvention have been part of our DNA since our founding in 1917. As the market changes, we change with it.
Falcons Forward 2030: The Strategic Plan for Bentley defines our opportunity to meet the moment, once again. In today's innovation economy, one that is increasingly digital, interconnected and massively disrupted, it is essential that Bentley take bold action in order to build the institution of the future our students, faculty, staff, alumni and other critical stakeholders deserve. 
The Bentley University of 2030 will require a more agile operating model that allows the institution to invest in and execute around critical initiatives that position the university to strengthen its long-term competitiveness. It will require a renewed approach to attracting and retaining a student body that will be recognized as the most sought-after talent pool in the area. And it will require all of us to work together as one community to achieve the goals we outline to support our four strategic priorities: elevating the student experience; living our culture and values; stewarding and growing our resources; and strengthening our positioning and partnerships.

It is our imperative — our obligation — to deliver on this plan and ensure this institution will thrive for another 100 years to come.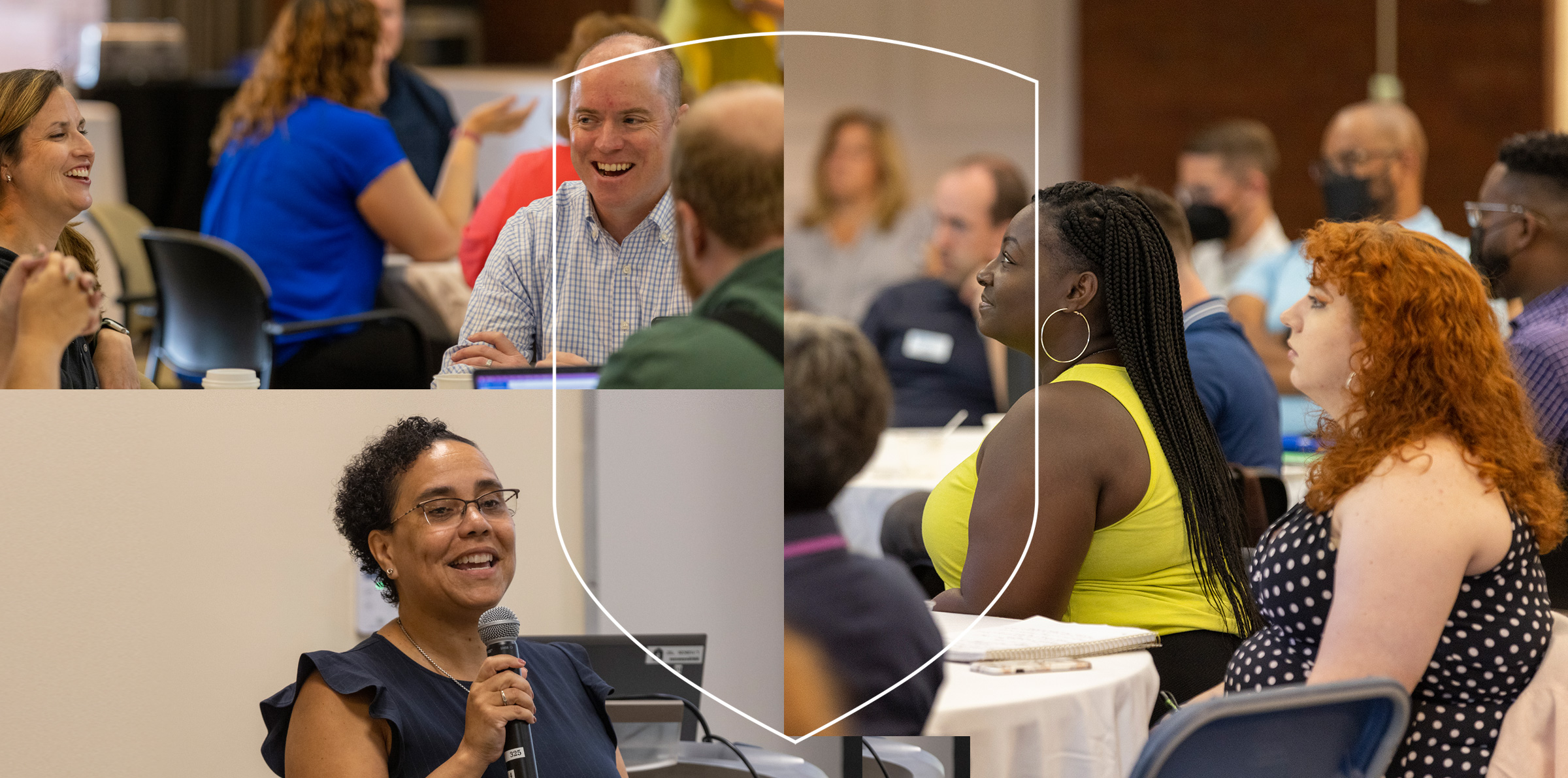 Our Mission, Vision and Core Values
Strategic Focus Areas
Through an extensive, year-long process, hundreds of students, faculty, staff, trustees and alumni collaborated to envision Bentley's next bold steps as one of the nation's top business schools. Guided by a steering committee and four strategic priority committees, our community identified five focus areas that together will enable the university to achieve success.
Now is the time for Bentley University to renew our position as a leader and innovator in preparing students for a 21st century economy.
President E. LaBrent Chrite
How We Created This Plan
To ensure that the business education we offer continues to evolve, President E. LaBrent Chrite brought the Bentley community together to focus on four key challenges — Student Experience; Culture and Values; Resource Stewardship, Revenue Growth and Diversification; and Positioning and Partnerships — which provided the framework to develop this strategic plan to guide our university's path for the decade ahead and beyond. For each of these four strategic priorities, a committee of community members was charged with gathering input and defining a vision.

The strategic planning process was a community-wide effort led by four committees of students, faculty, staff, alumni and trustees who drew upon their experiences and knowledge of the university and incorporated ideas from hundreds of fellow community members. In addition to gathering and incorporating feedback from those on campus, we held sessions for alumni and corporate partners to offer their feedback and input as well.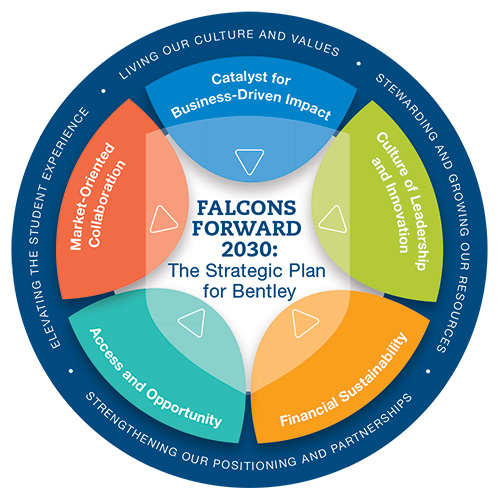 Falcons Forward 2030: The Strategic Plan for Bentley