Our Focus on Business
The modern business world goes way beyond the balance sheet. Whether your passion is finance or fashion, economics or the environment, you need an education built for business.
At Bentley, we understand this. Sure, we started as an accounting school. But over the past 100 years, the business world has changed and we have too. Today, your classmates are dreaming of Silicon Valley or Washington D.C., just as often as Wall Street. 
You'll get the freedom to explore the business world through your own lens, applying technology and liberal arts to shape a modern, dynamic degree that works for you. You might work in big data, big pharma or a Big Four accounting firm. No matter where you go, you'll be prepared to lead and succeed. Your education is built around business and designed by you. Everything you need is at Bentley.
Let's get to know each other better
Get the information you need
Customize your Bentley Experience
create your own education
Experience-Based Learning
We take campus life seriously
Next level career services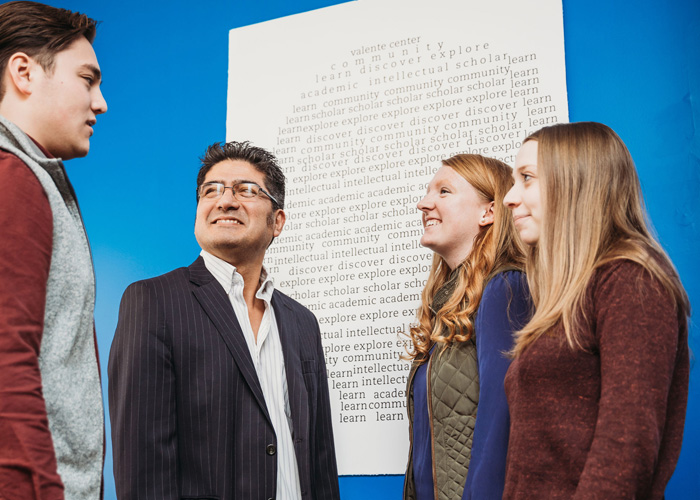 Since 2014, the Princeton Review has ranked Bentley among the Top 5 colleges and universities for career services. We prepare our graduates for great jobs.
At Bentley, you'll learn practical things like résumé and cover-letter writing, along with soft skills like networking and selling yourself in an interview. Through internships, you'll test-drive careers and gain top-line experience you can't get in a book. Landing a job is a personalized, four-year effort; it starts with your passions and leads toward a satisfying, successful career.  
success by the numbers
99%
Job Placement Rate
Career Services
#1 Career Services
The Princeton Review (2021)
$63K
Median Starting Salary
Career Services
#18 Internship Opportunities
Princeton Review
our world is built on technology
Office of Undergraduate Admission
Academic Year Hours: Monday to Friday, 8:30 a.m. to 4:30 p.m. 
Summer Hours: Monday to Thursday, 8:00 a.m. to 5:30 p.m. 
Phone: +1(781)-891-2244; +1(800)-523-2354
Fax: +1(781)-891-3414
Email: ugadmission@bentley.edu