You play a valuable role, helping students prepare for the future. We want students to choose the best school for their academic needs and career ambitions, too. We look forward to working with you to find that match. If you have questions at any point in the process, visit our contact page to find the counselor assigned to your region.
Stay in the know with all things Bentley
See if we'll be visiting a school near you
Nationally Recognized
99%
Job Placement Rate
Career Services
$68K
Median Starting Salary
Career Services
#4
Most Innovative
U.S. News & World Report
#9
Best Value Regional Universities North
U.S. News & World Report
Best Career Services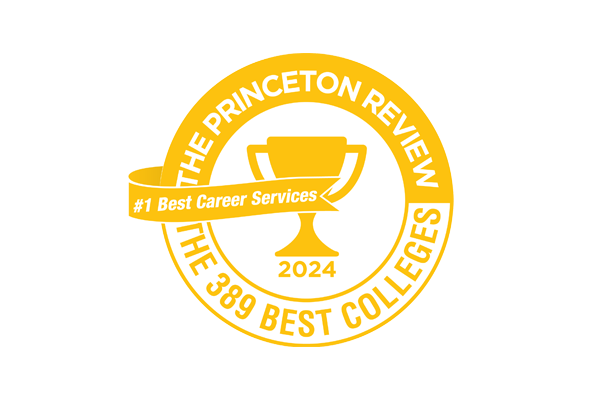 The Princeton Review ranked Bentley No. 1 for career services. This is the tenth year in a row that Bentley's Pulsifer Career Development Center has been ranked in the top 5 in the U.S., highlighting the university's successful approach to making sure that students secure good jobs and thrive after graduation. Six months after graduation, 99 percent of the Class of 2022 was employed, attending or planning to attend graduate school, and reported a median starting salary of $68,000.
Let's Connect
Office of Undergraduate Admission
Academic Year Hours: Monday to Friday, 8:30 a.m. to 4:30 p.m.
Summer Hours: Monday to Thursday, 8:00 a.m. to 5:30 p.m.
Phone: +1(781)-891-2244; +1(800)-523-2354
Fax: +1(781)-891-3414
Email: ugadmission@bentley.edu