Thursday, June 9, 2022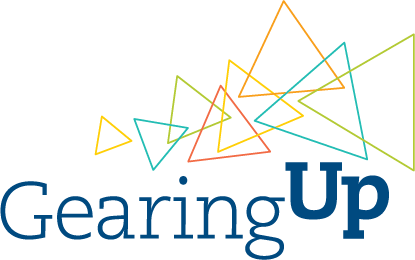 Gearing Up will be in its 17th year as the premiere conference dedicated to professionals in the first decade of their career. This dynamic event focuses on the leadership aspirations of women and non-binary individuals, and we welcome all allies. Gearing Up prepares individuals to take risks, to aspire to higher leadership, and to grow as inclusive leaders.
This transformational day provides participants with resources to thrive professionally and personally, with opportunities for self-reflection, group exploration, and interactive learning. Gearing Up's impact extends beyond the one-day event through goal-setting activities to encourage continued learning and development. Our empowering program fosters strong communications to help attendees develop a network of talented and supportive professionals. 
Please contact Becky McDougal for more information.
Pre-Conference Event
To further support professional relationship building and support the goals of our conference, we are offering a virtual networking opportunity as part of the conference on June 2nd (4:00 to 6:00 pm EST). This event will feature exhibits from our sponsors to network and recruit for open positions, attendee support to prepare for the virtual conference platform, and the opportunity to build community before the conference. We'll have exciting networking activities and door prize opportunities for those who attend. 
Who Should Attend? 
This conference aims to connect those in the first decade of their careers, specifically women and non-binary professionals and allies. The goal of this conference is to gain inspiration and confidence to continue to thrive and strive for leadership positions, therefore, those who may fall outside of this age group can still gain inspiration and skills to continue moving up in the corporate pipeline. 
Pricing
Price for Individuals: $299
Price for Alumni: $150
Speakers and Workshops Information
The Gloria Cordes Larson Center for Women and Business aims to create a welcoming space that celebrates the diversity of our community with respect to race, ethnicity, gender identity and expression, sexual orientation, religion, and ability. We are committed to providing and promoting a bias free environment by addressing issues of equity and inclusion through our conference.
Past Conference Details
It is through our relationships with other people that we become a better version of ourselves.
Gearing Up 2021 Keynote Speaker, Founder, and Lead Consultant, TMI Consulting