Registration Now Available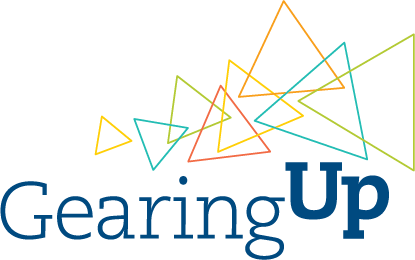 Event Date: Thursday, June 10, 2021
Location: Virtually through our Technology Sponsor, Remo Conference
Gearing Up is in its 16th year as the premiere conference dedicated to professionals in the first decade of their career. We are thrilled to bring this conference to you virtually through our Technology Sponsor, Remo Conference! Learn more about their interactive networking and event platform. This dynamic event focuses on the leadership aspirations of women and non-binary individuals, and we welcome all allies. Gearing Up prepares individuals to take risks, to aspire to higher leadership, and to grow as inclusive leaders.
This transformational day provides participants with resources to thrive professionally and personally, with opportunities for self-reflection, group exploration, and interactive learning. Gearing Up's impact extends beyond the one-day event through goal-setting activities to encourage continued learning and development. Our empowering program fosters strong communications to help attendees develop a network of talented and supportive professionals. 
Conference Countdown!
June 10, 2021
days
Hours
Minutes
Seconds
The Gloria Cordes Larson Center for Women and Business aims to create a welcoming space that celebrates the diversity of our community with respect to race, ethnicity, gender identity and expression, sexual orientation, religion, and ability. We are committed to providing and promoting a bias free environment by addressing issues of equity and inclusion through our conference.
It takes courage to stand for your truth. It takes courage to be anti-racist. It takes courage to be an intersectional feminist.
Gearing Up 2020 Keynote Speaker, Attorney and Community Builder