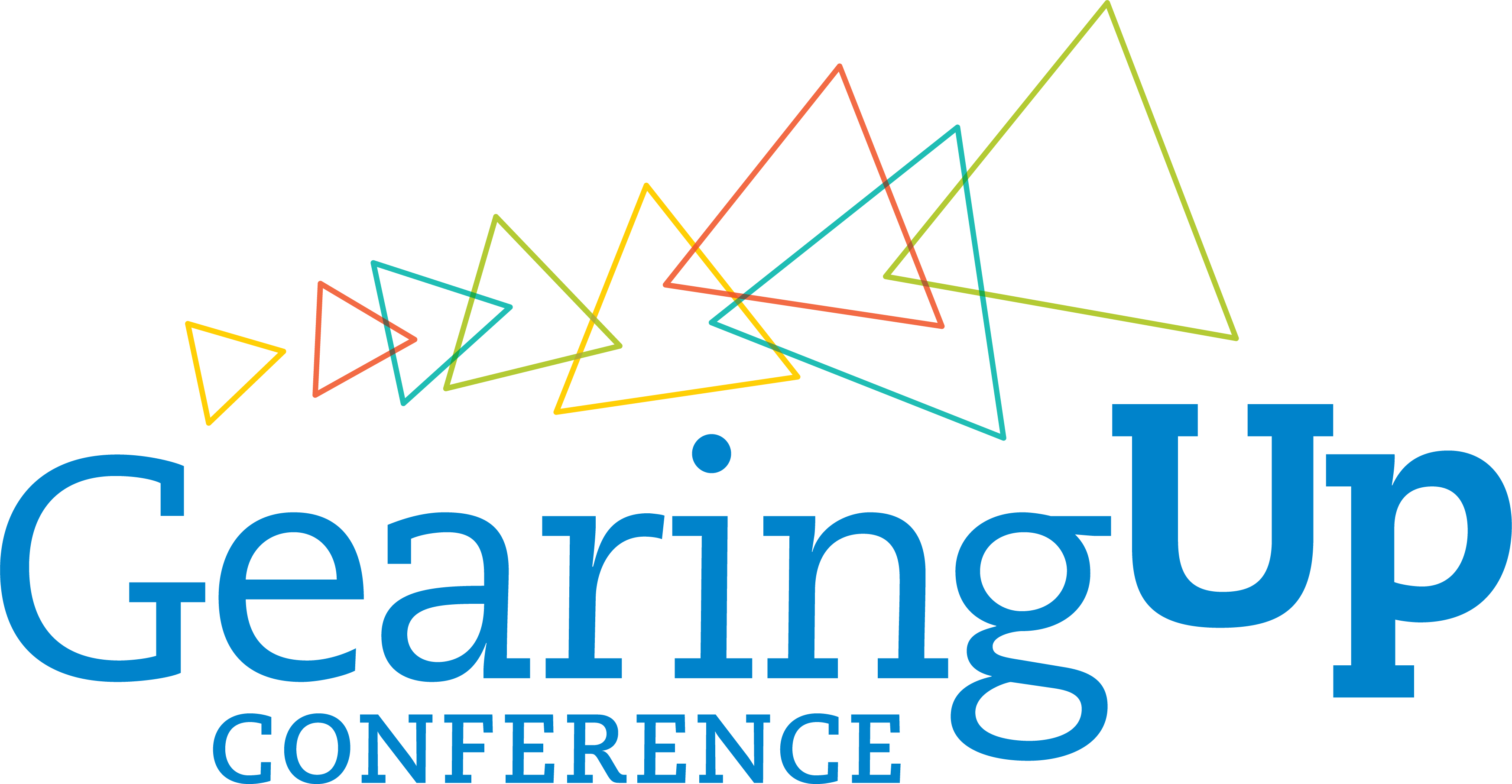 is the Gloria Cordes Larson Center for Women and Business' premier annual conference at Bentley University for young business professionals in their early to mid-careers. Women, gender-diverse individuals as well as allies are Geared Up through various workshops, panels and hand-picked guest speakers. 
This inspirational day provides participants with resources, opportunities for self-reflection, group exploration, and interactive learning. Gearing Up's impact extends beyond the one-day event through goal-setting activities to encourage continued learning and development. 
Our team creates a remarkable experience for all participants across various industries and sectors, birthing diverse connections between young professionals. This year we are excited to foster new experiences for all returners and new faces in attendance. So, are you ready to be Geared Up with us? 
2024 Theme
What's the significance of this year's theme?
In 2022, the C-suite was primarily dominated by men, with only 26% of seats filled by women. It is time to change the narrative. This year's theme of the Gearing Up conference is "Strech to the C-Suite", which aims to promote, nurture, and champion the future leaders of tomorrow by creating more room for young, dynamic women to ascend to the highest echelons of corporate leadership.
Our conference is not just another leadership event. It is a transformative experience designed exclusively for women in corporate roles. Our focus is clear: to help you leverage existing skills and talents to propel women into C-suite positions. The leadership qualities necessary to shatter glass ceilings and close those gender gaps are within many women already.
Join us for a conference that is not just about talking the talk – it's about walking the walk. Be ready to stretch your potential, break barriers, and emerge as the corporate leader you were born to be.
Thank You Gearing Up Sponsors
We extend a warm welcome to all our sponsors, who have demonstrated their unwavering dedication to their workforce, their organization, and their communities. We are grateful for your support and partnership in making this event a success.
The Gloria Cordes Larson Center for Women and Business aims to create a welcoming space that celebrates the diversity of our community at the intersection of race, ethnicity, gender identity and expression, sexual orientation, religion, and ability. We are committed to providing and promoting a bias free environment by addressing issues of equity and inclusion through our conference.
Accessibility
The Gloria Cordes Larson Center for Women and Business at Bentley University is committed to ensuring all individuals have access to the Gearing Up Conference. We are committed to providing accommodations to conference attendees, and if you need accommodations, including but not limited to listening devices, quiet or prayer spaces, closed captioning, large print, wheelchair access, and lactation rooms, please let us know. In addition, if you have any questions about the venue, or workshops, please get in touch with us at cwb@bentley.edu.
Community Partner
Mentoring Circles
Get to know the mentors!
Gold Sponsors
Silver Sponsors
Bronze Sponsors
It is through our relationships with other people that we become a better version of ourselves.
Gearing Up 2021 Keynote Speaker, Founder, and Lead Consultant, TMI Consulting