PART-TIME | FULL-TIME | STEM
Master's in Business Analytics
Big data has become big business, and as the field grows so does the demand for qualified professionals with deep analytical experience.
Bentley University's master's in business analytics program specializes in training analytics professionals, equipping students with valuable tools to succeed in the growing field. Students take a seven-course core component supplemented with three focused electives in one of six clusters, including data science, economics, finance, information management, management, or marketing.
The program is uniquely designed to meet the needs of various employers in the analytics industry, creating excellent career prospects upon graduation. Additionally, the program has STEM designation, and provides international students with the benefit of three years of OPT (optional practical training), increasing their employability.
Highlights
The Bentley MSBA prepares you for a wide range of careers, no matter the industry you are interested in. See below for a partial list of employers and job titles our alumni:
| | |
| --- | --- |
| Company Name | Alumni Title |
| Amica Mutual Insurance Company | Data Analyst |
| BCG | Learning Program Specialist |
| Boston Children's Hospital | Health Care Data Analyst |
| Carrier Corporation | FP&A Co-Op |
| Deloitte | Analyst |
| Fidelity Investments | Tech Risk Analyst |
| Liberty Mutual | Principal Data Solutions Analyst |
| NESN | Research, Analytics and Data Specialist |
| PwC | Audit Associate |
| State Street | Senior Associate |
Success in today's business world requires a practical, hands-on approach to information, whether you are analyzing it, integrating it, or sharing it. Our high-tech learning labs ensure that you'll have access to the leading edge of technology, giving you every opportunity to cut your teeth on the equipment and software being used in the business world today. MSBA candidates can take advantage of our User Experience Center and Computer Information Systems Learning and Technology Sandbox, and learn how to manipulate working solutions from real data trends they uncovered.
The MSBA Corporate Advisory Board is comprised of industry leaders from a variety of analytics companies. The members of the Corporate Advisory Board work with the MSBA program director and faculty to bring an industry perspective to curriculum development and to provide insights on emerging trends in data analytics market space.
| | |
| --- | --- |
| Name | Affiliation |
| Vic Hoffman | Teradata |
| Fotios Kokkotos | Trinity Partners |
| Jay Leatherman | Guidehouse |
| John Li | Focus Optimal |
| John Lin | Epsilon |
| Victor Lo | Fideility Investments |
| Doug Newell | Calexus |
| Karl Rexer | Rexer Analytics |
| Ilona Sobkowiak | Vistaprint |
| Ryan Hayden | PwC |
| Paul Chatlos | Smith Hanley |
Bentley University was my top choice as a pioneer in analytics. Also, the small class size helped with a more personalized approach and enhanced my learning experience.
Senior Vice President at Citi
Personalize Your Experience
American Statistical Association Spotlights Bentley's MSBA Program
28
Average age of students in this program
90%
Global Placement Rate
2.5
Years Average Professional Experience
57%
Female Students Enrolled
Meet Our Faculty
Here is a glimpse of some of our distinguished faculty you will meet during the course of your program duration here at Bentley. Our professors serve as advisors, mentors and collaborate with students on new and exciting projects.
Moinak Bhaduri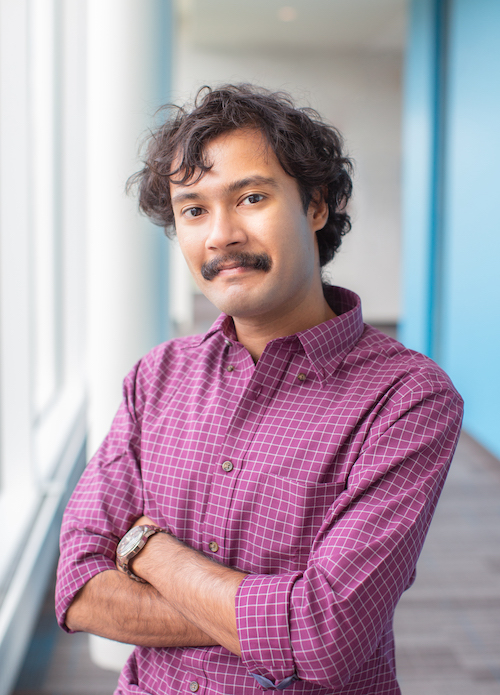 Rooted in applied probability, Moinak Bhaduri studies Spatio-temporal Poisson processes and others like the self-exciting Hawkes or log-Gaussian Cox processes that are natural generalizations. Bhaduri holds a Ph.D. in Mathematical Sciences University of Nevada, Las Vegas. His primary interest includes developing change-detection algorithms in systems modeled by these stochastic processes, especially through trend permutations. His research has found applications in computer science, finance, reliability and repairable systems, geoscience, and oceanography. 
Greg Vaughan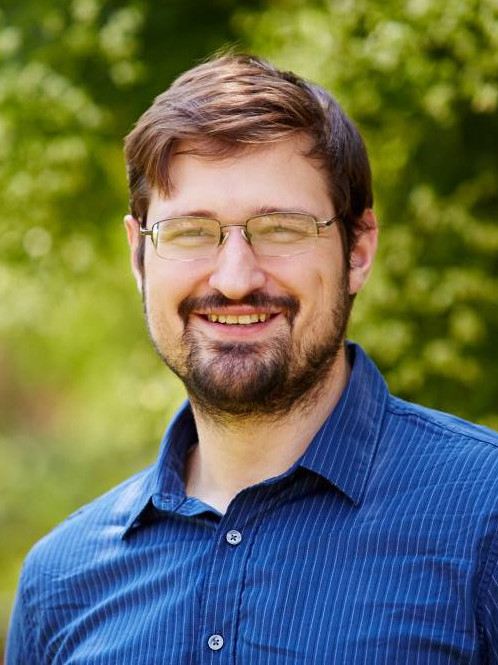 Vaughan develops methods for tackling high-dimension supervised learning problems where the number of variables makes traditional techniques intractable. He got his Ph.D. in Statistics at the University of Connecticut in 2017 under the direction of Dr. Jun Yan and Dr. Kun Chen, where his thesis topic was "Stagewise Generalized Estimating Equations". His research interests lie in statistical learning, longitudinal data analysis, statistical computing, big data, biostatistics and public health applications.
Noah Giansiracusa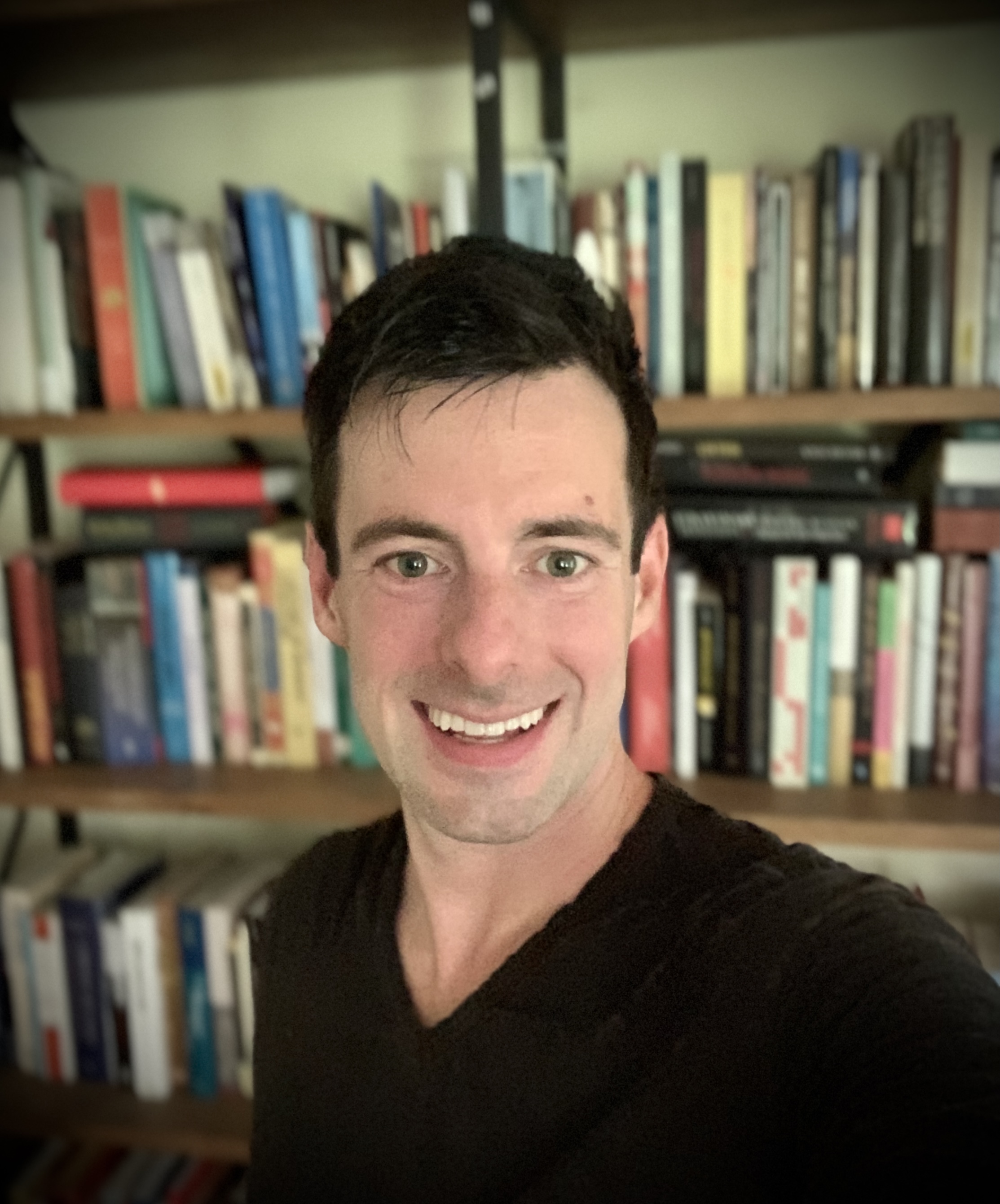 Noah Giansiracusa (PhD in math from Brown University) is an assistant professor of mathematics and data science at Bentley University. Noah's research interests include algebraic geometry, machine learning, empirical legal studies, phylogenetics, and misinformation. Noah is the author of "How Algorithms Create and Prevent Fake News," about which Paul Romer, Nobel Laureate and former Chief Economist of the World Bank, said "It's a joy to read a book by a mathematician who knows how to write... There is no better guide to the strategies and stakes of this battle for the future." Noah's public writing appears in Wired, Slate, and Fast Company, he's been interviewed in TechCrunch and Tech Policy Press, and he has been quoted in Washington Post, Financial Times, Forbes, U.S. News, Agence France-Presse (AFP), and New Delhi TV.
Top Employers Hiring Our Graduates
Studying at a business school versus a computer science school makes a difference.
Senior Data Scientist, Virgin Pulse
Curriculum
Candidates for the MSBA degree should demonstrate strong interest in business analytics. Admission requires a background in business statistics or the willingness to take an additional business statistics foundation course. The ideal candidate would have a degree in science, business or engineering, but highly motivated students from all disciplines are welcome.
Foundation Course
All applicants will be evaluated for foundation waivers.
GR521 | Managerial Statistics
This course covers basic statistical techniques in a managerial setting, and features case studies and conceptual exercises. Statistical topics include effective use of numerical and graphical summaries, estimation and confidence intervals, hypothesis testing and regression. More advanced topics such as data mining, the Bayesian paradigm and principles of model building, may be encountered during projects.
Required Analytics Courses
CS605 | Data Management and SQL for Analytics
This course teaches foundational data management, retrieval, and manipulation skills with an emphasis on enabling the students to form a strong foundation for analytical processes. It builds a foundation for understanding various domains of practice with conceptual data modeling and demonstrates how the same conceptual needs can be served with different data management technologies. The course covers relational technologies for both operational databases and data warehouses and non-relational data management infrastructures for analytics. The course will help the students develop strong skills in the use of the SQL language for database definition and data manipulation.
IPM652 | Managing with Analytics
The course will provide a business-focused perspective on analytics in organizations, with emphasis on business fundamentals for analytics professionals (including how businesses are structured, functional areas, core business processes and associated performance metrics, and types of business decisions), the value of analytics in organizations (including organizational-level perspectives on value, managing with analytics, and constraints and consequences of analytics processes such as information security, privacy and ethics), and the practice of analytics (understanding and framing ill-defined business problems in various functional business areas, exploring and visualizing problem-related data, identifying actionable insights, and communicating the results at different organizational levels). The course will feature hands-on exercises with real-world data and analytics applications.
MA610 | Optimization and Simulation for Business Decisions
Optimization and simulation methods are being used as effective tools in many environments that involve decision making. This course covers classical and modern optimization techniques used today in a business environment. Specifically, the focus will be on linear and nonlinear programming techniques with applications, as well as elective topics selected from game theory, agent-based modeling, and modern simulation and optimization techniques. Examples of application areas of optimization include portfolio selection in finance, airline crew scheduling in the transportation industry, resource allocation in healthcare industry, and minimizing the cost of an advertising campaign in marketing.
MA611 | Time Series Analysis
This course examines methods for analyzing time series. In many data modeling situations, observations are collected at different points in time and are correlated. Such time series data cannot typically be modeled using traditional regression analysis methods. This course provides a survey of various time series modeling approaches, including regression, smoothing and decomposition models, Box-Jenkins analysis and its extensions, and other modeling techniques commonly used, such as quantile estimation and value at risk. It makes use of statistical packages such as SAS, JMP, R and or SPSS.
MA710 | Data Mining
This course introduces participants to the most recent data-mining techniques, with an emphasis on: (1) getting a general understanding of how the method works, (2) understanding how to perform the analysis using suitable available software, (3) understanding how to interpret the results in a business research context, and (4) developing the capacity to critically read published research articles which make use of the technique. Contents may vary according to the interest of participants. Topics will include decision trees, an introduction to neural nets and to self-organizing (Kohonen) maps, multiple adaptive regression splines (MARS), genetic algorithms, association (also known as market basket) analysis, web mining and text mining, and social networks.
ST625 | Quantitative Analysis for Business
This course provides students with an in-depth coverage of simple and multiple linear regression methods and, as time permits, an introduction to the analysis of time series data. Simple and multiple linear regression techniques are covered, including the use of transformations such as squares and logarithms, the modeling of interactions, and how to handle problems resulting from heteroscedasticy and multicollinearity. Issues surrounding outlying and influential observations are also covered. The art and science of model building are demonstrated with the help of cases. Autocorrelation is then considered, and an introduction to the ARIMA modeling of times series is provided. This course makes use of statistical packages such as SAS, JMP, R or SPSS.
ST635 | Intermediate Statistical Modeling for Business
This course focuses on statistical modeling situations dependent on multiple variables, as commonly found in many business applications. Typical topics covered are logistic regression, cluster analysis, factor analysis, decision trees, and other multivariate topics as time permits. Applications of these methodologies range from market analytics (e.g., direct mail response and customer segmentation) to finance and health informatics. A central objective of the course is for participants to be able to determine the appropriate multivariate methodology based on the research objectives and available data, carry out the analysis and interpret the results. This course makes use of statistical packages such as SAS, JMP, R or SPSS, along with more specialized software.
Elective Courses
Choose from one of six elective clusters to further refine your expertise. Students may choose from the suggested electives or from courses outside of these clusters with approval from the program director.
CS612 | Cloud-Based Enterprise Applications
This course provides a hands-on introduction to several cloud based technologies and automation tools that are commonly utilized to develop enterprise applications. The course also considers the impact of these technologies in a business context. Students learn how to develop dynamic, data-driven enterprise applications that are continuously integrated and continuously delivered. These applications enable businesses to interact with their customers, employees, and suppliers, and provide online access to information that supports decision-making. Students enrolled in this course are expected to have basic proficiency in a programming language (Java or Python) and relational databases.
CS650 | Data Analytics Architectures with Big Data
The architecture of modern database systems for data analytics with big data are examined. This course provides a hands-on introduction to several architectures and approaches for data for analytics, including data from operational transactions, sensor data, web logs and social media sites. It explores the different types of data that make up the big data space, and applies capture and storage technologies appropriate for relational and non-relational models, such as clickstreams and user navigation of web sites. Data will be explored using Python-based tools for analytics and visualization. Students enrolled in this course are expected to have basic proficiency in the Python programming language and relational databases.
CS753 | Business Intelligence Methods and Technologies
This course extends students' knowledge and skills gained in database management courses and looks further at business intelligence and data science concepts and techniques. The course explores the data management and analytics architecture and technologies required for solving complex problems facing modern enterprises and organizations. Case studies of organizations using these technologies to support business intelligence gathering and decision making are examined. This course also provides hands-on experience with state-of-the-art data warehousing, analysis, mining, and visualization methods and tools.
MA705 | Data Science
Working with and finding value in data has become essential to many enterprises, and individuals with the skills to do so are in great demand in industry. The required skill set includes the technical programming skills to access, process and analyze a large variety of data sets, including very large (big data) data sets, and the ability to interpret and communicate these results to others. Anyone with these abilities will provide benefit to their organization regardless of their position. This course presents the essentials of this skill set.
MA706 | Design of Experiments for Business
This class is planned for those interested in the design, conduct, and analysis of experiments, with an emphasis on business applications. The course will examine how to design experiments, carry them out, and analyze the data they yield. Various designs are discussed and their respective differences, advantages, and disadvantages are noted. In particular, factorial and fractional-factorial designs are discussed in great detail. It has been found to allow cost savings, while revealing the essential nature of the impact of the factors studied, in a manner readily understood by those conducting the experiment as well as those to whom the results will be reported.
MA707 | Introduction to Machine Learning
This course provides analytics students an introduction to machine learning field. Students will be introduced the mathematics and statistics ideas behind the foundation of the machine learning. Particularly, students will be involved in hand on experience to practice the machine learning methods through advanced tools, and work on real-world business questions to look for business solutions. Advanced analytics topics, such as resampling methods, support vector machines (SVM), Bayesian inference, Kernel methods, and simulations, deep learning will be covered in this class.
EC611 | The Macroeconomics of Financial Markets
This course explores the links between the macroeconomy and financial markets. The course begins by developing a model of the macroeconomy. It will then cover the basic asset valuation models. The remainder of the semester will explore how changes in the macroeconomy affect stock, bond, foreign exchange and derivatives markets, as well as how these markets in turn impact the macroeconomy.
EC631 | Market Structure and Firm Strategy
This course examines industry organization and the nature of interfirm rivalry within contemporary market environments. It develops microeconomic tools for determining the degree and nature of competition in an industry. The course presents economic models of market structure and firm behavior to explain industry performance. It analyzes market definition using scale economies, merger activity, entry barriers and cartelization. The course investigates strategic firm behavior within well-defined markets. It addresses competitive strategies such as profit maximization, price discrimination, product differentiation and advertising. This course includes a game theoretical approach to demonstrate firm interdependence. It employs a variety of industry case studies to provide institutional context to the analytical issues.
FI623 | Investments
This course provides fundamental knowledge in key areas of investments. In particular, the course will focus on portfolio theory, asset pricing, equity valuation, fixed income valuation and risk, and option pricing and strategies.
FI635 | Fixed Income Valuation and Strategies
This course covers the pricing of fixed income securities, examining topics such as bond mathematics, term structure of interest rates, repurchase agreement market, pricing of default risk in the context of high-yield corporate bonds, foreign exchange risk in the context of foreign currency denominated bonds, and pricing prepayment risk in mortgage-backed securities. More advanced topics include the tools and their application under realistic assumptions in the real world, application of duration and convexity under realistic yield curve assumptions, risk and return in the high-yield bond market and related structured products, option-adjusted spread modeling in mortgage-backed securities pricing, the mortgage derivatives markets, and foreign currency denominated bond investment.This course requires econometric analyses that involve using the resources of the Trading Room. Assigned readings include journal articles from applied academic finance journals and research reports from Wall Street firms.
FI640 | Equity Valuation
This course teaches students to value equity securities, starting with the top-down approach and industry analysis/forecasting. It examines valuation theory, models and applications. Students analyze the IPO process to gain a detailed understanding of equity market operation, issues that affect these markets and where they are headed. More advanced topics include the implications of financial statements on cash flow and risk, the exploration of valuing distressed or bankrupt companies, closely held firms, and venture capital situations. The course requires extensive use of applied academic journals, the financial media, and resources available in the Trading Room.
FI645 | Derivatives
This course provides materials and projects that will allow students to develop a detailed understanding of the design, mechanics and pricing of derivative securities in risk management. The concept of the law of one price will be stressed and includes the application of the tools and inputs (quantitative techniques as developed in ST 625) necessary to value derivative securities. The mathematical requirements of the course are primarily algebraic, but the student will also need to rely on statistical methods and some calculus. Please note that this is not a survey course. It is an intensive introduction to derivative securities pricing and market mechanics.
Information Management Cluster
GR602 | Business Process Management
This course provides a conceptual framework for understanding the fundamentals and characteristics of business processes. To set a solid foundation for accomplishing this aim, it reviews the basics of process analysis and introduces process modeling. Included here are various methods of analyzing, measuring and evaluating processes. With these fundamentals in place, the course explores the concept of the value chain to offer a backdrop for understanding both intra- and interorganizational relationships and the associated dependencies that exist. The last part of the course focuses on how information technology can be used effectively in redesigning processes to improve their overall performance. Students are introduced to the enterprise resource planning system SAP. The course includes assignments, exercises and projects focused on different aspects of business processes.
HF730 | Visualizing Information
This course examines the theory and practice of designing dynamic visualizations that clarify thinking, facilitate problem-solving, and foster creativity. This course helps students to harness their visual and creative potential and to display this potential in the visual medium. In practice, students will learn to make large collections of verbal and numerical data accessible through carefully crafted visual displays. The unique strengths and weaknesses of both words and visuals are analyzed. Advancing from this analysis, the course helps students design a visual-verbal system where the strengths of one medium support the weaknesses of the other. This complementary system more fully integrates visual and verbal information, thereby dramatically improving the reader's understanding and retention of the communication design.
IPM723 | Information Security, Controls and Ethics
This course presents an overview of information security issues that must be addressed by organizations in today's ubiquitously networked environments. Specific coverage will include information security risks and related protection of data, networks and application software. While the primary focus is on how to protect organizational information assets, other topics will include strategic uses of security in business, the impact of security risk on various industries, as well as the security and privacy rights and responsibilities of end users and home computer operators. The course is designed to help students think critically about the local, national and global information security issues in our highly networked society.
IPM755 | Special Topics in Information and Process Management
This course focuses on a different information management theme in each semester. Possible themes include inter-organizational information sharing, information ecology, and business intelligence.
GR603 | Leading Responsibly
This course examines the multiple roles of ethical and responsible leadership and the challenges associated with leading organizations and teams in a rapidly changing environment. Through discussion, case analysis, and team-based experiential exercises; students explore the complex issues of responsibly leading and guiding organizations and teams in contemporary society. Focus is placed on the development of the student as evolving leader. Students assess individual strengths and weaknesses as a leader, identify and develop a range of leadership competencies, and then apply these leadership skills to a variety of situations.
MG632 | Leading Effective Work Teams
Organizations use a variety of complex work teams to accomplish their objectives. Unfortunately, many organizational teams are not particularly effective. This course is designed to help students lead, participate and work effectively in a variety of team environments – including virtual teams and groups. Students will develop a greater understanding of group dynamics, of their own behavior in teams, and team leadership skills. The course is highly experiential and involves working in teams on graded and non-graded assignments. These assignments include team presentations and written and oral analysis.
MG635 | Negotiating
This course explores the theory and practice of negotiating, with an emphasis on bargaining within an organizational context. It develops the knowledge of bargaining concepts and models, as well as skills to apply this knowledge in real-life negotiating situations. The course uses multiple negotiating case role plays to increase involvement and to deepen understanding of negotiating principles in face-to-face and virtual online negotiating environments.
MG645 | Leading Change
This course seeks to improve participant awareness of change dynamics, including: the changing nature of change; understanding the enhanced change complexities in a global, virtual environment, readiness for a change versus continuous change; and the challenge of building change capacity (skills and capabilities). The course focus includes key individual, group and organization-level factors essential for informing leaders and followers as they navigate change efforts in organizations.
MK711 | Marketing Research and Analysis
This course focuses on the development of questionnaires and other vehicles for collecting marketing data, the methodology for analyzing these data (with the use of sophisticated statistical software), and reaching conclusions based on the analyses. Real-world questionnaires and real-world data are utilized.
MK725 | E-Marketing
This course builds critical skills for individuals who will practice the art and science of Internet marketing in the future. It covers the important frameworks, principles and contexts in this domain that are likely to endure – for example, auctions, customer relationship management, privacy, the communication e-mix, and channel adaptation and coordination.
MK726 | Customer Data Analysis and Relationship Marketing
This course focuses on the analysis of customer data as the primary input to developing strategies for relationship marketing. It examines customer acquisition and retention, segmentation, customer loyalty, lifetime-value analysis of the customer, and direct-response modeling – all as part of customer relationship marketing strategy. Hands-on experience in data analysis receives heavy emphasis.
MK758 | Enhancing Creativity
This course focuses on the nature of creativity and the creative process. It discusses several definitions and theories of creativity, and applies these theories to enhance students' own creativity. Several techniques will students recognize and remove barriers to creative thinking. These techniques will be applied to develop creative approaches to business and marketing cases and students' own business and academic problems. While the focus of the class is on individual creativity, it will also discuss the pros and cons of team creativity and apply techniques to improve team efforts. Organizational creativity and implementing creative solutions will also be covered.
Application Deadlines
Program Director and Senior Lecturer, Mathematical Sciences
Luke Cherveny is a senior lecturer and the program director of the MS in Business Analytics at Bentley University. Luke received his Ph.D. in mathematics from the University of California at Los Angeles (UCLA) for work done in algebraic geometry and mirror symmetry. His more recent research interests lie in complex differential geometry, especially canonical metrics on Kähler manifolds, as well as information geometry. His teaching interests span pure mathematics, statistics, and data science. When not working, Luke enjoys traveling, running, and reading. 
Contact Luke to schedule a time to discuss your background and career goals and how these align with Bentley's MSBA program. 
Tuition & Aid
There are many ways you can pay for your education and receive aid.
STAY UP-TO-DATE FROM GRADUATE ADMISSION
Complete this form to receive more information about how a master's from Bentley University can help you achieve your goals. You'll also be among the first to receive special offers and announcements, and we'll keep you informed about upcoming deadlines and provide tips for making your application stand out. 
The more details you provide, the better we can customize our response to provide the information and resources you need to get started with your graduate degree. An asterisk (*) denotes a required field.