Champions of Data
Business Analytics Students Take First at National Competition
Above photo (l to r): Wenqi Wang, Pooja Sudheendra, Yueyi (Eve) Wang and Madhurya Baruah. Photo by Kevin Maguire.
When Forbes magazine reported on the Top 7 Skills You Need to Have As a Data Analyst, only one of the skills was technical expertise. The other six — which included communication, critical thinking and presentation skills — are what helped a Bentley team from the Masters in Business Analytics (MSBA) program win first place at the Travelers Stat-a-thon 2019 against teams from Yale University, Columbia University, New York University, Johns Hopkins University and Boston University, among others.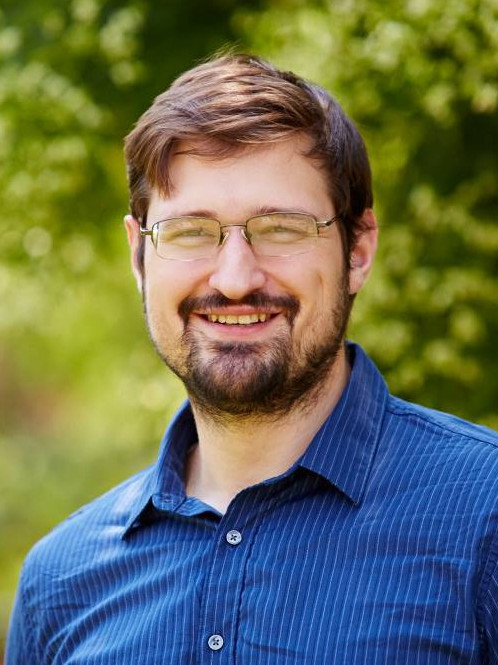 "When people think about analytics, they tend to focus on the specific analyses," says Gregory Vaughan, assistant professor of mathematical sciences and the team's faculty adviser. "Several teams used very sophisticated technical tools, but in the end had a hard time explaining what the data meant. What separated Bentley from the other teams is that we told a very clear story that was well supported by analyses."
Vaughan goes on to say that the Bentley team — comprised of graduate students Pooja Sudheendra MSBA '20, Wenqi Wang MSBA '20, Yueyi (Eve) Wang MSBA '20 and Madhurya Baruah '20— saw certain components in the data, then asked how the pieces fit together in a way that made sense. "That final step of taking data and analyzing it and turning it into actionable insights is critical."
The team tackled the impact of the accessibility and affordability of Connecticut housing on the state's economy and ability to attract and retain residents. Specific tasks included ways to help identify affordable and accessible places to live as well as factors that might affect housing prices.
"We were dealing with data that came with little context to it. It was just an Excel sheet with seemingly endless rows," Sudheendra says."Making sense of those numbers was the first hurdle we had to cross."
This is where the students' technical expertise came into play. "We did the data cleaning and combining process first, then visualized the data by using Tableau [software] to gain insights and found some interesting factors that could affect the housing price," (Wenqi) Wang says. "Finally, we used a specialized data mining program to fit an elastic net regression model and selected the 10 best predictors to find the most important factors affecting the housing prices." 
In addition to data preprocessing and modeling, Sudheendra says that before the final presentation, she and her teammates researched the housing market to give meaning to the trends in the data. "It's one thing to look at dips and spikes in the charts, but the true value lies in understanding the reasons underlying the dip. For instance, a decrease in housing values might indicate an increase in crime for a specific town."
We were dealing with data with little context to it. It was just an Excel sheet with seemingly endless rows. Making sense of those numbers was the first hurdle we had to cross.
Pooja Sudheendra MSBA '20
A Harvard Business Review article characterized analysts as "data storytellers" whose facts "become input for human decision-makers." One of the biggest caveats, says Vaughan: "Presenting findings in a simple way that is useful to drive decisions without becoming too overwhelming for the decision-makers. If that doesn't happen, it creates a big disconnect between the people doing the analyses and the people who make the decisions." 
During the Stat-a-thon, the Bentley team had 20 minutes to do that. But all teams were able to analyze and prepare ahead of time. Sudheendra says that Vaughan arranged a presentation session with a group of Bentley professors from various backgrounds to provide feedback. "The most impactful one was when they challenged us to come up with a story that connected the various dots. We went back to the drawing board and worked very hard to turn our slide deck into high-impact visual stories that stuck with the judges and stood out from the rest of the competition."
These kinds of hands-on experiences are what Vaughan says makes Bentley's MSBA so relevant. "We spent a lot of time developing a program that will help develop well-rounded students with not only the technical expertise to understand complicated analyses, but also the ability to communicate that knowledge to other people."
He adds that there is only so much that can be done in the classroom. "One way to augment learning is through internships, and also through experiences like this, using real data in competitions. This is true across the university, including at the undergraduate level."
The opportunity to work with real-time data is what first interested Sudheendra in competing. Her most memorable moment: "When a member of the review panel who worked as the chief data officer at the Connecticut Office of Policy and Management complimented us on our work. He specifically said our presentation was insightful and would help his department a lot when making decisions about policies related to housing. It affirms the value of teamwork in solving complex business challenges."
MSBA Students Take Second in Health Care Analytics Contest