Summer 2021
See what's new with your classmates! And don't forget to share your own good news — weddings, babies, professional achievements and more. Submit a class note today!
1971
Dewey W. Martin, MST '77, Hampden, Maine, retired with professor emeritus status from Husson University in Bangor, after teaching full time for 39 years. He writes: "In 2020, I read 110 books and played golf 104 times, which helped me reach my goal of playing golf in all 50 states!"
Retirement finds Robert Vachon, Manchester, N.H., plenty busy. In August 2020, he left Vachon Clukay & Company PC, while continuing to work with some of his closest clients. He also extended his longtime association with New England Peer Review (NEPR), taking on a part-time role as COO. NEPR oversees administrating CPA peer reviews in four New England states. Through the years, Vachon has lent expertise to the New Hampshire Society of CPAs, American Institute of CPAs and many other professional organizations. His wife, Kathy, joined him in retiring from Vachon Clukay; the two have a son, a daughter and two grandchildren. "After being housebound throughout the pandemic, we are excited to consider some domestic travel in our 'go cart,' a Mini Cooper convertible," writes the alumnus, noting they are also planning a trip up the Seine river in France.
1972
50th Reunion
Douglas Boettner, Summerfield, Fla., retired in 2006 after a 36-year career in public service with the Office of the State Comptroller of New York. He went on to form the government procurement consulting firm Boettner & Associates LLC, which remains in operation. He is also a lobbyist in the state of New York. The alumnus has two adult sons and married Debbie Stietzel in 2008.
1978
John P. Napolitano, MST '87, P '08 '09, Braintree, Mass., ranks No. 53 in Massachusetts on the 2021 Best-in-State Wealth Advisors list, published by Forbes. He is CEO of U.S. Wealth Management.
1979
Phil Picillo, Charlestown, Mass., has been appointed to the board of directors for Nacha, the national association that governs the Automated Clearing House (ACH) Network. The network connects all U.S. financial institutions, enabling secure and efficient movement of money and information directly from one bank account to another. The alumnus is senior vice president, director of treasury and payment solutions at Webster Bank.
1980
In March 2021, Joseph V. Tringale Jr., Wakefield, Mass., was promoted to vice president and treasurer at World Energy, which provides green-energy solutions for the transportation sector.
1981
Heather (Brown) Colbert, MBA '87, Windham, N.H., has been installed as the 2021 president-elect for the Granite State South Board of Realtors. A board director for several years, she currently serves on its community service, communications, diversity, education and RPAC committees. The alumna is a senior property manager and realtor for Pater Real Estate Management Co. Inc., licensed in the state of New Hampshire. She focuses on residential leasing and tenant relationships, and has more than 90 properties in her portfolio. An advocate for community involvement, Colbert has volunteered for the Sonshine Soup Kitchen, Salem High School Parents Music Club and Windham Girl Scouts.
1987
35th Reunion
Jim Sano, MBA, Medfield, Mass., retired from Dell EMC after 32 years and has been enjoying writing novels. His first, released in 2019, is The Father's Son, which recounts the journey of a successful Boston executive from "brokenness to wholeness." Gus Busbi (2000) pairs a curmudgeonly 70-year-old Italian man and a Black teen who is battling the pull from gangs in Boston's South End. Sano's most recent work is the mystery Stolen Blessing, released in March 2021.
1994
Georgianna Meléndez, Peabody, Mass., was honored among the Bay State's 50 Most Influential People of Color in Higher Education, compiled by the organization Get Konnected.
1996
In February 2021, Monique (Young) Jefferson, Brooklyn, N.Y., was named chief human resources officer of New York Public Radio, home of WNYC, WQXR, Gothamist, WNYC Studios, the Jerome L. Greene Performance Space and New Jersey Public Radio. The alumna also reports that she received the 2021 HR Hero Award in the category of outstanding volunteerism through GetFive organization, a leading provider of modern outplacement and career development solutions.
1997
25th Reunion
Daniela Messina, Newburyport, Mass., has founded Portside Capital Solutions. The accomplished Boston attorney and private equity executive combines her legal, business development and investor relations experience to provide strategic counsel to private equity funds, single- and multi-family offices, emerging funds, independent sponsors and corporate clients. "Portside Capital Solutions brings together my decades of expertise with highly personalized and targeted counsel to help clients source deals, raise capital and provide value to dealmakers across various industries," she writes. "I'm committed to recognizing meaningful synergies and connecting deal-making stakeholders with a purpose."
1998
After 21 years with the NYPD, Rudy Hall, Saint Albans, N.Y., retired at the rank of sergeant special assignment. "In October 2020, I accepted a position with the Office of the New York State Attorney General," he reports. "I am currently the assistant chief of investigations, in charge of the Office of Special Investigations." His work centers on investigating the case of any civilian in New York state who dies after having contact with law enforcement.
Jim Usseglio, MST, Hollis, N.H., a principal in the New Hampshire office of Baker Newman Noyes, has been named to the Taxpayer Advocacy Panel. He will serve a three-year term alongside 75 members of the tax community, representing all 50 states, the District of Columbia, Puerto Rico and U.S. citizens living abroad.
2001
Paul Brassil, MSCIS, Medfield, Mass., has joined Pawtucket Credit Union as senior vice president/chief information officer. He will oversee information technology and digital innovation efforts for the company.
2002
20th Reunion
Nicholas J. Leger, North Babylon, N.Y., was appointed chief accounting officer for Newtek Business Services Corp.
2003
Chetan Singh Hayer, MSIT, Nairobi, Kenya, was recognized as the Global Indian of the Year 2020-2021, an award presented by Asia One. The alumnus is managing director of the Hayer One Group. He has been working in Nairobi for a decade, transforming the way people perceive quality in the real estate market in Kenya.
Michael P. Jordan, Peabody, Mass., is now vice president and branch administrator at The Village Bank. He is responsible for overseeing the day-to-day operations of the bank's branch network, elevating the customer experience and executing best practices for retail banking.
Alana (Krafchin) Toulopoulos, Burlington, Mass., published a children's book, She's the Boss. It follows a smart, charming and kind young entrepreneur named Briony as she proves that you are never too young to seize a good business opportunity and help your community. The book is available at Amazon, Barnes & Noble and Target.
2004
Adam Schlisman and wife Melissa (Brignola) '05, MSA '06, Fair Haven, N.J., welcomed Mila Hope on April 1, 2020. She joins big brother Michael.
2005
Melissa (Brignola) Schlisman, MSA '06 and husband Adam '04, Fair Haven, N.J., welcomed Mila Hope on April 1, 2020. She joins big brother Michael.
2006
Paola Maynard-Moll, Dedham, Mass., was promoted to executive director of the Scholars Strategy Network (SNN) in March 2021. She will oversee the work of the organization's staff, financial direction and long-term strategy. SNN helps researchers connect with policymakers, civic leaders and journalists to improve public policy and strengthen democracy.
2007
15th Reunion
Jen Sorenson, Rye, N.H., was named vice president at Highwire PR, a communications agency specializing in technology, health care and consumer public relations, and digital offerings.
2008
Yusuf Abdul-Ali, Milford, Conn., started the Bitcoin Classic, a traveling basketball tournament that rewards champions in bitcoin. The former Falcon point guard hosts information sessions on bitcoin, blockchain and NFT technology. Learn more at thebitcoinclassic.com.
In November 2020, Caitlin (Falvey) Cooney, Quincy, Mass., was promoted to senior principal consultant at Slalom, a business and technology consulting firm.
2009
Danielle (Millerick) Dougan and husband Jared, Wakefield, Mass., welcomed baby girl Kaylee Ava to their family in July 2020. She joins big brother Andrew.
Brandon Hendrix, Hudson, Mass., is senior vice president of marketing at Thrasio, the largest acquirer of Amazon businesses and one of the top 25 sellers on Amazon. Raising close to $2B in total funding, the company is the fastest U.S. company ever to reach profitable unicorn status. Since its start behind a Dover, Mass., Dunkin' Donuts in 2018, Thrasio has acquired some 100 businesses; it now sells 20,000 items ranging from standing mats to hiking poles to pillows and everything in between. The alumnus also co-hosts Thrasio's Private Label Live, a weekly Q&A show with expert guests and category-leading sellers.
2010
Bob and Kristin (Marconi) Belisle, MST '11, Concord, Mass., welcomed baby girl Mia Rae on September 10, 2020.
Allison (Eckert) Riotto and husband Andrew, Derry, N.H., welcomed baby boy Nolan on March 21, 2021.
Ryan Collins, MBA '11, Charlestown, Mass., has created Happy Hunting, "a pandemic-born mix between escape the room and real-life treasure hunting." What began as a game to get him and his friends out of the house has become a monthly statewide treasure-hunting competition, with a cash prize and a growing following. Collins was featured in The Boston Globe in April 2021 and, in May, on WCVB-TV newsmagazine Chronicle. Learn more at: bentley.edu/happyhunting.
Meagan (Hockridge) Curry, MSA '11 and husband Patrick, Canton, Mass., welcomed their second child, Connor Patrick, on December 18, 2020. He joins very proud big sister Abigail.
Laura Jackson Young, Windham, N.H., has earned tenure at Bentley University. She is an assistant professor of Economics.
2011
Daniel Hackett, MBA, Cohasset, Mass., is now managing director and East Region life sciences lead on the project and development services team at Cushman & Wakefield. Based in Boston, he will focus on advancing the firm's PDS platform, furthering the growth of its life science specialty practice group along the East Coast.
Jared Sirota and wife Mariel, New York, N.Y., welcomed daughter Blake Shara on June 13, 2020.
Kyle Tuthill and wife Addy, Fort Lauderdale, Fla., are proud parents of Brooks William, born on February 25, 2021.
2012

10th Reunion
Jessica L. Pieri, Bristol, Conn., has joined Goldberg Segalla as an associate in the general liability practice group in Hartford. Her practice focuses on wide-ranging general liability and insurance matters, for example, defending insurance companies in claims that involve civil rights, personal injury, premises liability and property damage.
2013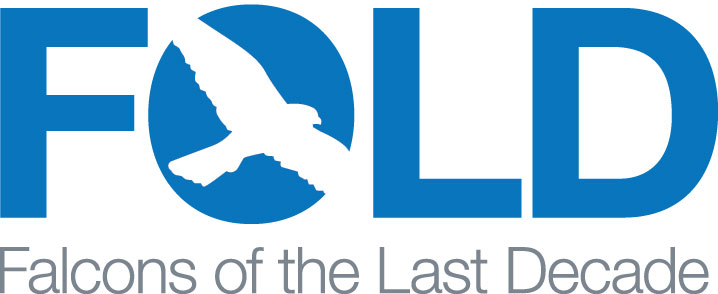 Nicole Bamford, Norwalk, Conn., is now tech recruiting manager at Noom Inc.
In March 2021, Andrew Goodman, MSA '14, Glastonbury, Conn., was promoted to manager in the Internal Audit Department at CVS Health. He works in Hartford, Conn.
Nikki-Lynn (Boath) Rosbrough, Ansonia, Conn., is featured in Franchise Update magazine as a Female Fast Riser. "The issue is dedicated to women," she reports, "and they selected 21 to showcase for 2021." The alumna is director of marketing at Wayback Burgers, a fast-casual franchised burger concept headquartered in Cheshire, Conn.
Deanna (Desharnais) Sleeper, MBA '20 and husband Tyler, Wakefield, Mass., welcomed daughter Emerson Laine on January 13, 2021. She joins an older "brother," 2-year-old golden retriever Grady.
Kevin Sun married Pearl Shen on March 6, 2021. The couple lives in Hong Kong, China.
Greg Tourangeau married Nicole D'Achino on September 28, 2018, in Cape May, N.J., in the company of 20 fellow Falcons. The couple lives in Biddeford Pool, Maine.
2015

Radhika Bansil, Old Lyme, Conn., is now senior program manager of B2B strategy and operations at Wayfair.
2017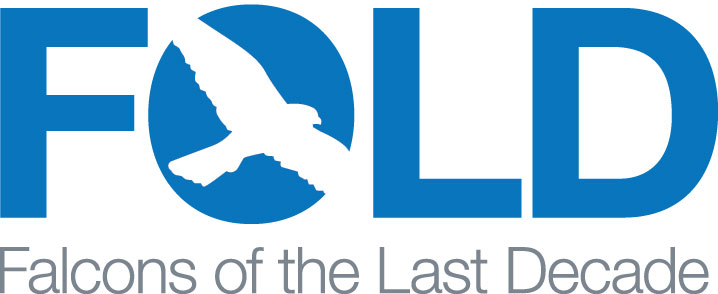 5th Reunion
In December 2020, Andrew Cardarelli, MSMA '19, Wilmington, Mass., began a new position as Adobe automation manager for Camelot Illinois.
Reed Snider, MSHFID, Santa Barbara, Calif., is now a senior user experience designer at AppFolio Inc.
2019

Timothy Pratico, Falmouth, Maine, received the Elijah Watt Sells Award from the American Institute of CPAs. The honor went to 89 CPA candidates, out of 70,000 individuals who sat for the CPA exam in 2020. Winners must get a cumulative average score above 95.5 across the exam's four sections and pass all four sections on their first attempt.
In February 2021, Gitanjali Stevens, MSHFID, Medford, Mass., was promoted to senior UX design researcher at iRobot. She praises the university's User Experience Center, where she was a part-time staff member. "My degree and experience gained at Bentley has played a huge role in my UX career thus far, including this promotion!"
2020

Victoria Stack, Wyoming, Pa., is owner and founder of 1927 Beauty, a cosmetics company that prides itself on offering products that are clean, vegan and made with cruelty-free ingredients. The company name refers to her grandmother's birth year; it aims to spread a positive message that "pushes people to try new things, and fully embrace who they are," she says. "Marketing courses taught me that a brand is only as strong as its message, and that is why I've made 1927 Beauty an experience, rather than just a product." The company offers a line of 10 lipsticks in different shades of red, and plans to launch new products in summer 2021. Visit 1927beauty.com.
Contact Us
For any questions regarding class notes, please contact Molly McKinnon at mmckinnon@bentley.edu or 781-216-7101.