Falcon Weekend Speakers and Panelists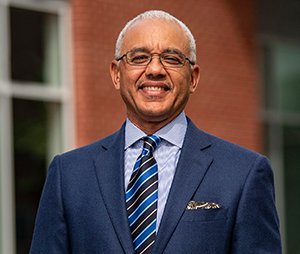 E. LaBrent Chrite, PhD
President
Brent Chrite, Bentley University's ninth president, is an experienced higher education leader who believes business can change lives for the better. He served most recently as the president of Bethune-Cookman University (2019-2021) and dean of the Daniels College of Business at the University of Denver (2014-2019). Originally from Detroit, Dr. Chrite has a PhD from the University of Michigan, an MS from the University of Missouri-Columbia and a BA from Michigan State University. He and his wife Phyllis have three children and five grandchildren. In addition to his passion for higher education, his interests include jazz, economic empowerment, history and fitness.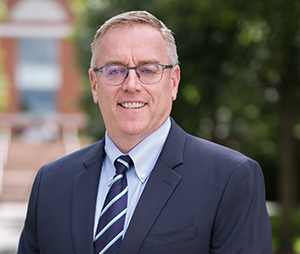 J. Andrew Shepardson, MEd, PhD
Vice President for Student Affairs and Dean of Students
Dean Shepardson has been a member of the Bentley community since 1993, when he started as judicial coordinator. He assumed the position of vice president for student affairs and dean of students in 2011. In this capacity, Andrew oversees all aspects of student life on and off campus through the management of numerous student-facing offices. Andrew holds a PhD from the Lynch School of Education at Boston College, an MEd in Student Development and Counseling from Northeastern University, and a BA in English from St. Michael's College in Vermont.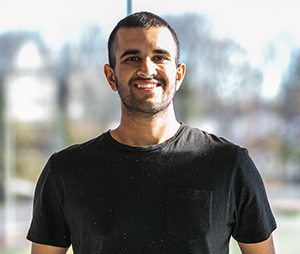 Aman Ailani '20, MSBA '22
Founder, SAH.OL Cold Brew
Session: Bentley Buzz: The Business of Coffee
Born and raised in Dubai, Aman grew up immersed in coffee culture. After realizing that he needed a healthy, grab-and-go coffee that would keep him energized, Aman devised a brand strategy with his family and SAH.OL was born! SAH.OL is a ready-to-drink cold brew product made with only two ingredients: coffee grinds and water. As a Management major with a minor in Entrepreneurial Studies, Aman won Bentley's inaugural Shark Tank Pitch Competition and was a TedX presenter as a student. As a senior he assisted in managing the @bentleyu Instagram account. He launched his first business online media platform Khilari Sports in 2018.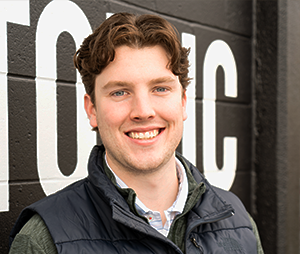 Brendan Burke '18
Controller, Atomic Coffee Roasters
Session: Bentley Buzz: The Business of Coffee
Currently residing in Boston, Brendan grew up in the suburbs of Philadelphia in Norristown, Penn., graduating from The Haverford School. The former Bentley football player joined Atomic Coffee Roasters in a business development role after the expansion of their cold brew facility. As the company grew, he stepped into an operational position. In his current role, he assists the sales team's management of key accounts while also overseeing all aspects of accounting and finance. He has knowledge and experience in budgeting and planning, sourcing and negotiating with vendors, creating sales proposals and agreements, and managing cash flow.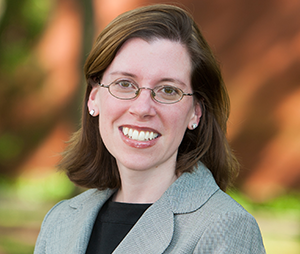 Valerie Como '97
Senior Academic Adviser, Office of Academic Services
Session: Supporting the Academic Experience
Valerie has been part of the advising team at Bentley for five years, and previously served as a transfer admission counselor for eight years. In addition to her daily advising efforts with undergraduate students and students in the Advanced Standing in Finance program, she coordinates programs and events, from the Academic Programs Fair to PopUp Advising to academic planning for study abroad. She relishes the opportunity to serve as a resource for students as they determine their goals at Bentley and take steps to achieve them.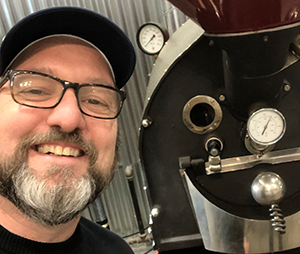 Paul "Del" Delmonico '92
Owner, Del's Coffee Roasters
Session: Bentley Buzz: The Business of Coffee
Paul has 20+ years of experience in sales and marketing. In 2005, the former Bentley football player developed a passion for coffee and espresso while needing that extra boost to keep up with his little ones. From small-batch home roasting on a cast-iron to a Whirley Pop popcorn popper to a home-engineered automated stovetop roaster, Paul is now settled into his roasting facility in downtown Waltham. Since March 2020, he has roasted over 1,300 pounds of coffee for more than 250 customers across the country. Paul looks to provide freshly roasted specialty coffee, carefully curated from around the world, to select cafés, restaurants, businesses and his regular retail base.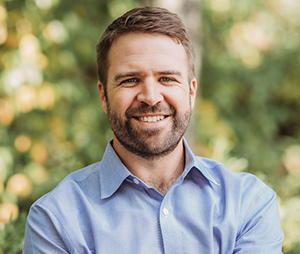 Peter Forkner, PhD
Director, Counseling Center
Session: Mind, Body and Soul: Student Health and Wellness On Campus
Raised in Massachusetts, Peter obtained his PhD from George Mason University in Fairfax, Virginia and his undergraduate degree from Vanderbilt University, where he majored in psychology and minored in sociology. Peter has worked in a number of college counseling centers, including George Mason University, Catholic University, the University of New Hampshire and Salem State University. Peter's clinical interests include the treatment of anxiety, depression and substance abuse, as well as masculinity and its influence on male behavior and mental health issues. Outside of work, Peter enjoys spending time with his family, golfing and supporting New England sports.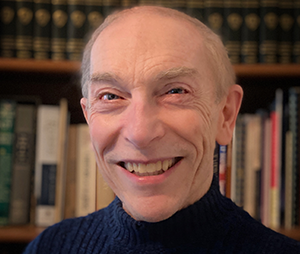 Rabbi Jeffrey Foust
Jewish Chaplain and Mindfulness Meditation Coordinator, Spiritual Life
Session: Jewish Kabbalat Shabbat and Dinner
A Board Certified Chaplain, Rabbi Foust is deeply grounded in both the formal aspects of Jewish tradition and the inner spiritual fire that brings it to life. He is a longtime student and teacher of Kabbalah, emphasizing the integration of the spiritual, intellectual, emotional and material aspects of our lives. Central to his work at Bentley is his ability to help create a welcoming, mutually life-affirming space for people from all backgrounds and orientations. The winner of Bentley's 2017 Dr. Earl Avery MLK Leadership Award, Rabbi Foust has years of experience meeting the spiritual needs of all ages, in pastoral care, as a congregational rabbi and as a university chaplain.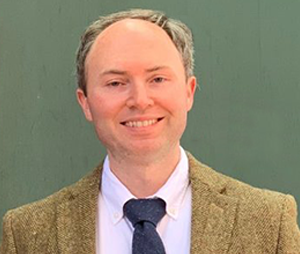 Brian Fox
Assistant Professor, Management
Session: Bentley Buzz: The Business of Coffee
Brian joined Bentley in 2017 as an assistant professor of strategy. He conducts research for entrepreneurial and larger firms across industries. His areas of interest include competitive strategy and dynamics, firm performance, industry evolution and top management teams. Prior to joining Bentley, Brian worked for several years as an economic/forensic consultant for Navigant. Brian has taught several courses in entrepreneurship, strategy and management consulting, and is interested in providing students with the frameworks and thinking tools to reason in a strategic manner.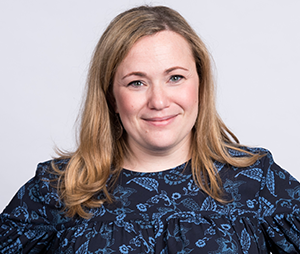 Jessica Greher Traue, MEd
Director, Wellness and Prevention
Session: Mind, Body and Soul: Student Health and Wellness On Campus
Jessica received a master's degree in counseling from Boston University. As Director of Wellness and Prevention, her scope of practice includes education, skill building and community-level change around health concerns that can get in the way of student success. Jessica regularly meets with students privately to talk about their choices around alcohol, marijuana, sleep and stress management, or to discuss personal health goals. Jessica has received national awards from the American College Health Association and NASPA-Student Affairs Professionals in Higher Education, and is a sought-after presenter at regional and national conferences. A self-described foodie, Jessica loves to cook, and pursue any activity that places her in nature.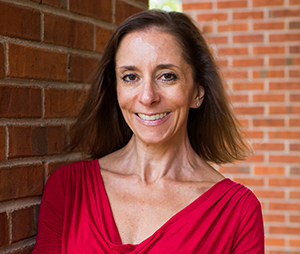 Alyssa Hammond
Director, Undergraduate Career Education
Session: CEO 101: Becoming the CEO of Your Life through Career Education
Alyssa is the director of Undergraduate Career Development in the Pulsifer Career Development Center at Bentley. She leads the undergraduate team and the effort for advancing its career education curriculum (the CDI courses that have won the National Association of Colleges and Employers Career Services Excellence Award), along with dedicated career coaching and outcomes for all undergraduate students, technology innovation, student collaboration, social innovation and marketing initiatives.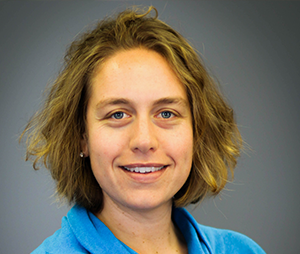 Jessica Kenerson
Director of Strategic Planning and Chief of Staff, Division of Student Affairs
Session: Getting the Most Out of the Bentley Experience with BentleyPlus
Jessica supports strategic initiatives within the Division of Students Affairs at Bentley. She works with the 10 departments within the division to ensure fiscal stewardship, professional development and programmatic initiatives related to the academic experience, meaningful diverse interactions, and building community spirit through a student-centered philosophy.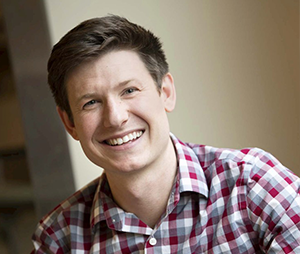 Benjamin Longstreth
Assistant Director of Strategic Projects, Division of Student Affairs
Session: Getting the Most Out of the Bentley Experience with BentleyPlus
Ben puts his passion for student learning and equity and inclusion to work by managing several signature initiatives across the Division of Student Affairs, including launching the BentleyPlus program, co-chairing the Staff Equity and Inclusion Committee, co-leading the Student Equity and Inclusion Consultant Group, overseeing a division-wide intergroup dialogue program and creating supportive initiatives for first-generation college students.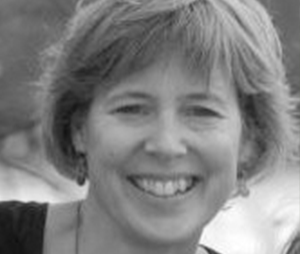 Julia Matthews, MSN, MPH, NP
Interim Director, Health Center
Session: Mind, Body and Soul: Student Health and Wellness On Campus
Julia joined the Health Center team as a nurse practitioner in 2016. She completed her MSN at the Massachusetts General Hospital Institute of Health Professions and is board-certified in adult and women's health. She previously worked at Boston Medical Center, where she provided care to patients in the adult primary care practice and breast health center. Prior to starting her clinical career, Julia advocated for reproductive health for conflict-affected populations at the Women's Refugee Commission and supported research into female methods for HIV prevention at Ibis Reproductive Health. She earned her master's degree in public health from Portland State University. Julia enjoys spending time with her family, reading, running, biking and doing yoga.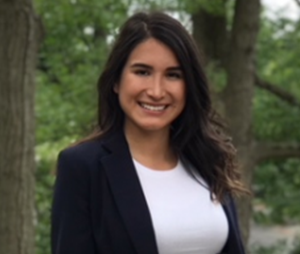 Catalina Ocampo
Undergraduate Academic Adviser, Office of Academic Services
Session: Supporting the Academic Experience
Catalina joined Bentley three years ago as an academic adviser. In addition to advising, she uses her creativity to co-coordinate and develop programming for the Office of Academic Services. She's a proud first-generation graduate and uses her lived experiences to build strong advising connections with students.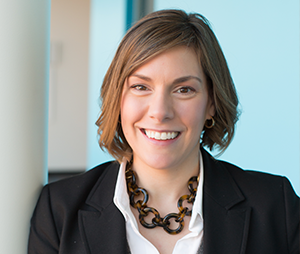 Natalie Schlegel, MBA '08
Executive Director, International Education
Session: Study Abroad: What Families Need to Know
Natalie leads the Cronin Office of International Education team that manages Bentley's international partnerships and a diverse portfolio of education abroad programs that serve approximately 700 students annually. Natalie came to Bentley in 2003 as an education abroad adviser. Previously, she held positions at Harvard University and EF Foundation for Foreign Study. She counts her experiences living with a host family in Argentina, studying in Germany and living in Scotland among the most transformative experiences of her life. Natalie earned a BA in Economics and Spanish from Vanderbilt University, and an MBA from Bentley.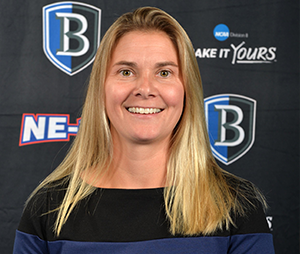 C. White '01
Bentley Women's Basketball Coach
Session: Conditioning with Coach
After 18 years of working for Naismith Hall of Fame Coach Barbara Stevens, including four as the associate head coach, C. was promoted to head women's basketball coach at Bentley in June 2020. C. has been involved with the Bentley basketball program for 22 of the last 23 years, beginning as a point guard for the Falcons from 1997-2001. She was a part-time assistant the year following her graduation and, after a year on the Harvard University staff, returned to her alma mater before the 2002-03 season as Stevens' top aide.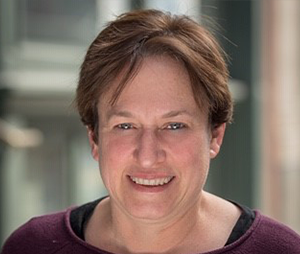 Lynn Wolf '88, MBA '00
Lecturer, Accountancy
Session: Back to the Classroom
Lynn has been a lecturer/adjunct lecturer in the Accountancy Department at Bentley since 2018. She is the co-course coordinator of the GB112/GB212 freshman course series. As a CPA, Lynn started her career in public accounting at Arthur Andersen and has experience working with start-up technology companies and venture capital firms. Lynn is a big sports fan who looks forward to bringing business and career experience to her fellow Falcons and watching them succeed.
Contact Us
For questions about Falcon Weekend, get in touch with the Office of Alumni and Family Engagement at alumni@bentley.edu or 781-891-2025.