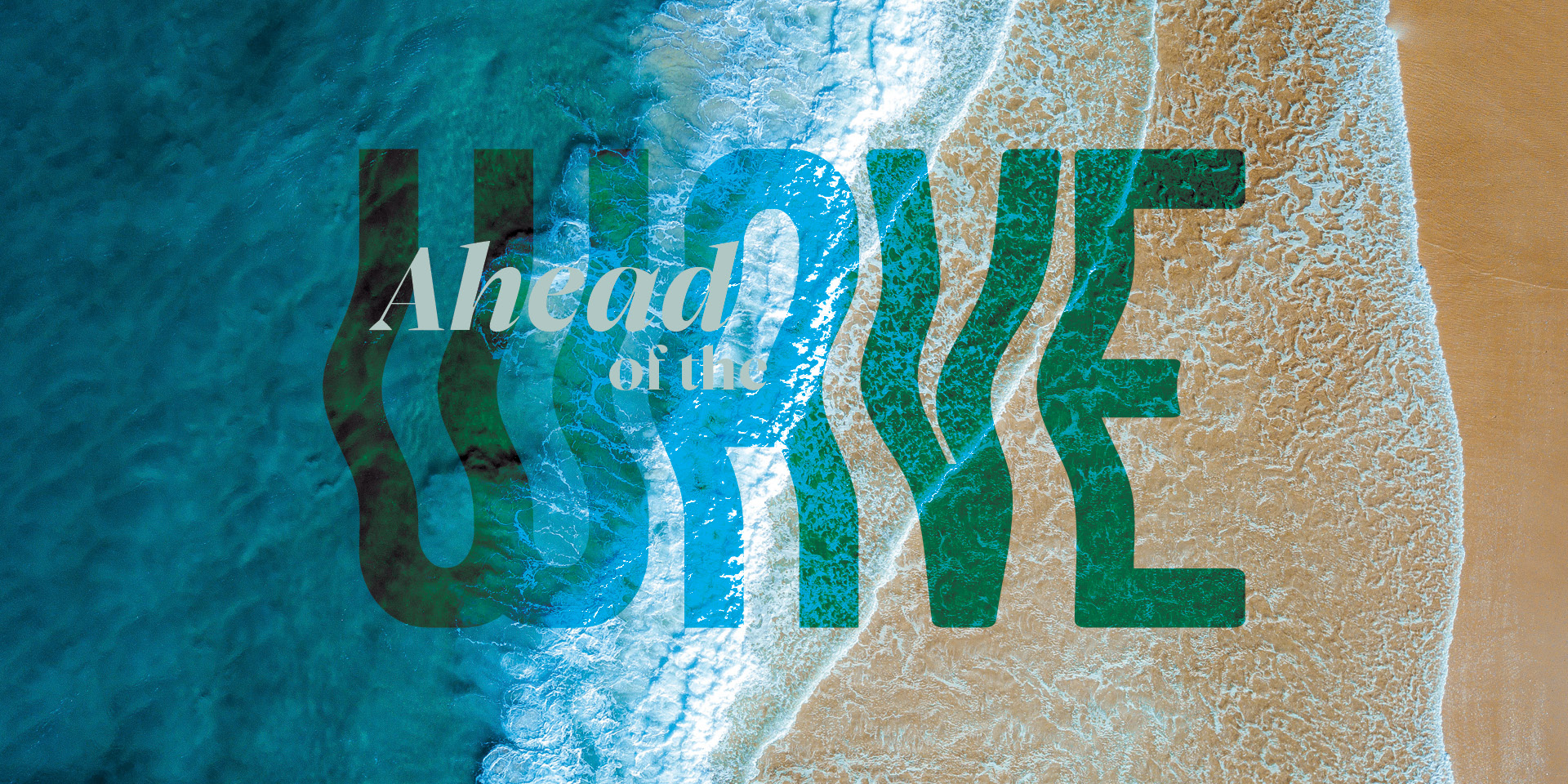 Early one Friday morning in 2012, Paul Cheek '14 walked into a well-appointed room at the Algonquin Club of Boston and braced himself. The Bentley sophomore surveyed the sea of older professionals ready to discuss entrepreneurship over eggs and hash browns.
Cheek and the only other college-aged attendee, Rob Ianelli, struck up a conversation that became a friendship that became a business partnership. Their for-profit venture, Oceanworks, is a global marketplace for recycled ocean plastics.
Over three years, the company has rerouted thousands of tons of plastic destined for the ocean and sold it to hundreds of companies in 30-plus countries — which then, in turn, reuse the plastics in manufacturing. Customers include Clorox, Sperry and Glad.
Cheek uses his experience launching Oceanworks and other businesses to design some of his courses at Massachusetts Institute of Technology — where he teaches entrepreneurship and leads the Martin Trust Center for MIT Entrepreneurship. He sees more and more students hoping to start mission-driven companies.
"They want to create something that aligns with their goals, their beliefs — something that will have a societal impact," says Cheek. "Having something they care about a lot is so important, because the work is really, really hard."
One of the hard-won lessons Cheek passes on to students: The popular business adage "If you build it, they will come" is simply not true.
"You have to go out and test the market," says Cheek, who recalls, in the early days of Oceanworks, going all-in on research and marketing. The work proved to investors that companies would purchase plastic from the marketplace that he and Ianelli had developed.
Entrepreneurship is not easy — so finding the community that will support you through the highs and the lows of that journey is super important.
The alumnus, who has pivoted from day-to-day operations at Oceanworks to full-time teaching, sees more students embracing entrepreneurship. One of his own programs, MIT Fuse, recently hosted its largest cohort ever, with 106 students working in 44 teams.
"They want to, on day one, get into the details and start building the business," he says, applauding their initiative but noting a tendency to "skip over some of the fundamentals."
Those fundamentals include a few high-level points that Cheek wishes every potential entrepreneur knew. First up: Having a support system can make the road a lot smoother.
"Entrepreneurship is not easy — so finding the community that will support you through the highs and the lows of that journey is super important," he says. "Entrepreneurs are all going through many of the same things, from a business mechanics perspective, to an interpersonal perspective, to a leadership perspective. Really anything and everything that an entrepreneur faces as a challenge, there are other entrepreneurs facing it as well. So working within a community or an ecosystem can be extremely helpful."
Secondly, Cheek highlights that entrepreneurs should invest their efforts in building the right founding team. The different skill sets that he and Ianelli brought to Oceanworks played a big part in making its mission a reality.
"The idea is not worth much," he says. "It's all about the team and the people who you surround yourself with. That is what determines success in most cases."
His final lesson concerns risk. Early on, "every action an entrepreneur takes should be with the goal of de-risking the business," says Cheek, who cites narrowing the company's focus as a prime strategy. He himself has struggled with trying to solve a problem for too many audiences at once, instead of choosing a niche and owning it.
"Finding the right focus in the early days is everything," he says. "We have limited resources, limited time and limited money as entrepreneurs starting from the ground up. So focus first on having an impact for a small group of individuals who are all alike. And once we solve their problem, then we can expand."
Wade Through the Deluge
Eager entrepreneurs have a flood of resources to choose from. Paul Cheek recommends these.
Disciplined Entrepreneurship: 24 Steps to a Successful Startup
This book, by Bill Aulet, is the best starting point for those with an entrepreneurial itch, idea, technology, or team. It presents a systematic framework for building a business.
Disciplined Entrepreneurship Workbook
Move forward with this book of action-oriented worksheets that cover each step of venture creation.
Venture Deals
Co-authors Brad Feld and Jason Mendelson help you navigate the startup fundraising process.
How I Built This
Startup founders talk about their journeys, including tips and tricks they discovered along the way, in this podcast by Guy Raz.
Entrepreneurship 101: Who is your customer?
This online course, available through edX, covers the first principles and fundamentals of building a new business.
Read more from this issue