COVID-19 CAREER RESOURCES
Our office is open year round and currently connecting with Bentley students and alumni virtually. Students can meet with their career coach via Zoom, Skype or phone.
Questions and Answers
IS THE PULSIFER CENTER OPEN FOR BUSINESS?
Yes, our office is open year round and currently connecting with Bentley students remotely. Students can meet with their career coach via Zoom, Skype or phone. We look forward to partnering with our students and corporate representatives, and we will get through this challenging time together.
CAN STUDENTS STILL MEET WITH THEIR CAREER COACH?
Yes, all career coaches are meeting individually with students via Zoom, Skype or phone. Access our Handshake portal through which you will apply for employment opportunities, attract employers your profile, schedule career coaching sessions, and find relevant career events. Some of our coaches are also hosting once-a-week open chat meetings for a dedicated population so they can meet as a group and share questions and answers.
HOW ELSE IS THE PULSIFER CAREER DEVELOPMENT CENTER ENSURING STUDENTS CAN STILL CONNECT WITH EMPLOYERS?
We are setting up virtual sessions called Career Communities for companies and alumni to connect with students via Zoom to share information about the company, functional roles, and the industry or to offer other career advice.
HOW DO STUDENTS KNOW WHAT EVENTS ARE AVAILABLE?
Students should continue to check our Handshake portal through which you will apply for employment opportunities, attract employers your profile, schedule career coaching sessions, and find relevant career events. for events, as we are adding the Zoom links there. Undergraduate students can also view careeredge.bentley.edu to see upcoming events and relevant blogs.
HOW DO WE CONNECT WITH THE CORRECT OFFICE?
We ask that you pay attention to your emails from the Career Center and your career coach. Please don't hesitate to reach out if you have any questions or concerns to the specific email below and you will receive a response in a timely manner.
Resources and Tips
DEVELOPING YOUR CAREER IN THE MIDST OF COVID-19
STRATEGIES FOR AT-HOME JOB SEEKERS
Join Kim Andrews, Job Search Strategist, for an informative webinar packed with valuable tips for the at-home job seeker.
HOW TO MAKE THE MOST OF FALL 2020
VOLUNTEER
Volunteering for a local organization in need of help is a great way to boost your morale and help you feel like you're making an impact this summer.  While many organizations need help on the front lines, some also need help in the areas of finance, accounting, analytics, and marketing. 
Need additional motivation?  A recent survey by Deloitte found that 82% of interviewers prefer applicants with volunteer experience, and 92% say volunteer activities build leadership skills.
Check out VolunteerMatch to find opportunities near you.  You can also search by Causes Areas, including Advocacy & Human Rights, Animals, Children & Youth, Education & Literacy, Disaster Relief, Environment, Hunger, People with Disabilities, Sports & Recreation and more.  There's something for everyone!
READ
How to Talk to Anyone

| Leil Lowndes

Dare to Lead

| Brene Brown

Understanding Other People: The Five Secrets to Human Behavior

| Beverly D Flaxington

Designing Your Life

| Bill Burnett & Dave Evans

The Power of Moments

| Chip Heath & Dan Heath

The Tipping Point: How Little Things Can Make a Big Difference

| Malcolm Gladwell

How to Win Friends and Influence People

| Dale Carnegie

HBR's 10 Must Reads

| Harvard Business Review

Case In Point: Complete Case Interview Preparation

| Marc P. Cosentino

Tap Dancing To Work-Warren Buffet on Practically Everything

| Collected & Expanded by Carol J. Loomis
BUILD YOUR PROFESSIONAL NETWORK
Build your professional network! No matter what stage you're at in your career, having a strong professional network will pay major dividends.
Know exactly what you're looking to do?  Conduct informational interviews with professionals working in your target roles / at your target companies to learn more about the day-to-day responsibilities, work-life balance, career path, company culture, and more.  They may be willing to keep you posted about future open positions or refer you. LinkedIn is a great way to find alumni who are in the profession/industry/company of your interest, and connect with.
You can also revisit your StrenghtsFinder report and complete these On-Line Assessment Tools to further understand your strengths/interests/values:
https:www.careerleader.com
https:www.gallup.com/cliftonstrengths
https:www.16pf.com/en_US/
https:www.truly.com/test/type-finder-personality-test-new
https:www.16personalities.com/free-personality-test
JOIN A PROFESSIONAL ASSOCIATION
Joining a professional association is a great way to boost your networking efforts!  Many professional organizations offer a free or reduced membership cost for students.  Membership in a professional organization may include access to the following benefits:
Career Resources

Networking Events

Educational Events

Scholarship Programs

Mentorship Programs

Membership Directory

Job Opportunities

Private LinkedIn Groups

Newsletters / Other Publications
Here are a few professional associations to consider:
The Association of Financial Professionals (afponline.org)

Massachusetts Society of CPAs (mscpaonline.org)

Massachusetts Biotechnology Council (massbio.org)

UXPA Boston - Boston's User Experience Community (uxpaboston.org)

American Marketing Association (amaboston.org)

Financial Planning Association (fpama.org)

International Institute of Business Analysis (boston.iiba.org)

National Association of Asian American Professionals (naaap.org)

ALPFA (Association of Latino Professionals For America) *There is an ALPFA chapter at Bentley*
National Association of Black Accountants – Boston Metropolitan Chapter (NABA) *There is an NABA chapter at Bentley*
JOB SHADOW
In case you're not familiar with the term, job shadowing is an activity where you can "shadow", observe, and follow someone in your potential field of interest while the professional is at work.  This is the time to observe the career's culture, explore, and ask questions.  It is important to understand that job shadowing is different (and much shorter) than an internship.  You most likely will not be "hands on" and you won't be gaining any career experience.  Job shadowing is solely to understand what the professional does in their day-to-day activities.
What are some of the benefits of job shadowing?  To name a few – it allows you to gain insight into the day-to-day responsibilities of a position and the company culture. Not to mention, job shadowing expands your network and helps you make additional professional contacts.
If you had secured an internship offer that was rescinded due to COVID-19, and if the employer returns to 'business as usual' over the summer, ask if they might be able to host you for a day for a job shadow opportunity.
Ask family, friends of the family, or other professionals that you've connected with if they'd be willing to let you spend a day or part of a day job shadowing them. 
INVESTIGATE INDUSTRY EXAMS
Learn more about relevant industry exams / certifications / designations that you may want to pursue
Graduate Certificate in Business Analytics
Chartered Financial Analyst® (CFA®) Certification
Certified Financial Planner (CFP®) Certification
Certified Public Accountant (CPA) Certification
HOW TO TRANSLATE A PRODUCTIVE SUMMER ON YOUR RESUME
So now that you've had a really productive summer, how can you convey that on your resume?  Below is a suggestion.
SUMMER 2020 PROFESSIONAL DEVELOPMENT
Committed approximately 20 hours per week to studying for CFA Level I; sitting for exam in June 2021

Completed LinkedIn Learning modules to develop and enhance techical skills:

Read several popular business books including:

Explored the various features and functionality of FactSet and Capital IQ via remote access granted through the Bentley Trading Room; spent approximately 10 hours of time learning each program

Conducted informational interviews with three professionals in the ………. industry to better understand day-to-day repsonsibilities, career paths, and company culture
Next fall, if you were in the shoes of a recruiter, wouldn't you be impressed by a candidate who took this kind of intiative over the summer?!
FINDING REMOTE WORK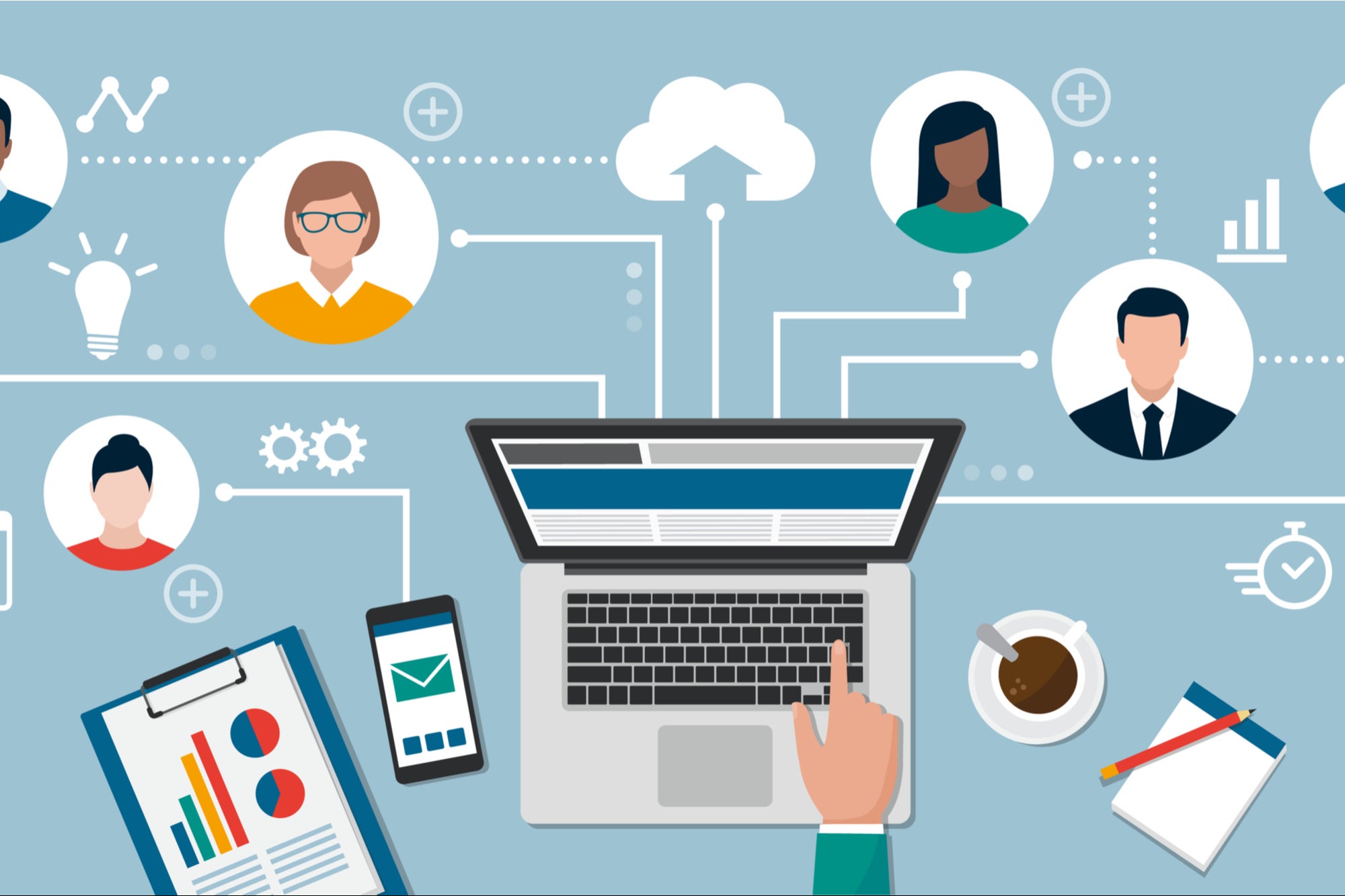 https://remote.jobs - Remote-friendly employers from across the globe.
https://remoters.net - Latest digital nomads and remote work guide.
https://admirablepro.com - Business support services to help businesses grow faster.
https://remoteglobal.com -  Remote work is the future, join the movement now.
https://expatjobs.io - Work remotely from anywhere in the world.
https://zapier.com - Join us to become more productive at work.
RESOURCES FOR AT-HOME JOB SEEKERS
BENTLEY UNIVERSITY OFFICE OF CISS - INFORMATION FOR INTERNATIONAL STUDENTS
F-1 EMPLOYMENT DURING COVID19
AVOID COVID-19 SCAMS
Government agencies are receiving reports about scammers offering COVID-19 tests in an attempt to steal personal and financial information. If you receive a call or email or see an online advertisement from someone offering COVID-19 tests, please do not respond; this is fraudulent activity. If you are feeling unwell, please call your doctor's office. Your doctor will determine if you need a COVID-19 test and direct you to the appropriate facility.
Link to Harvard Pilgrim Health Care