Two Falcons Earn Top Alumni Honors
Global Alumni Board recognizes Terry Carleton '77, P '09 '11 and Rona Mejiritski '22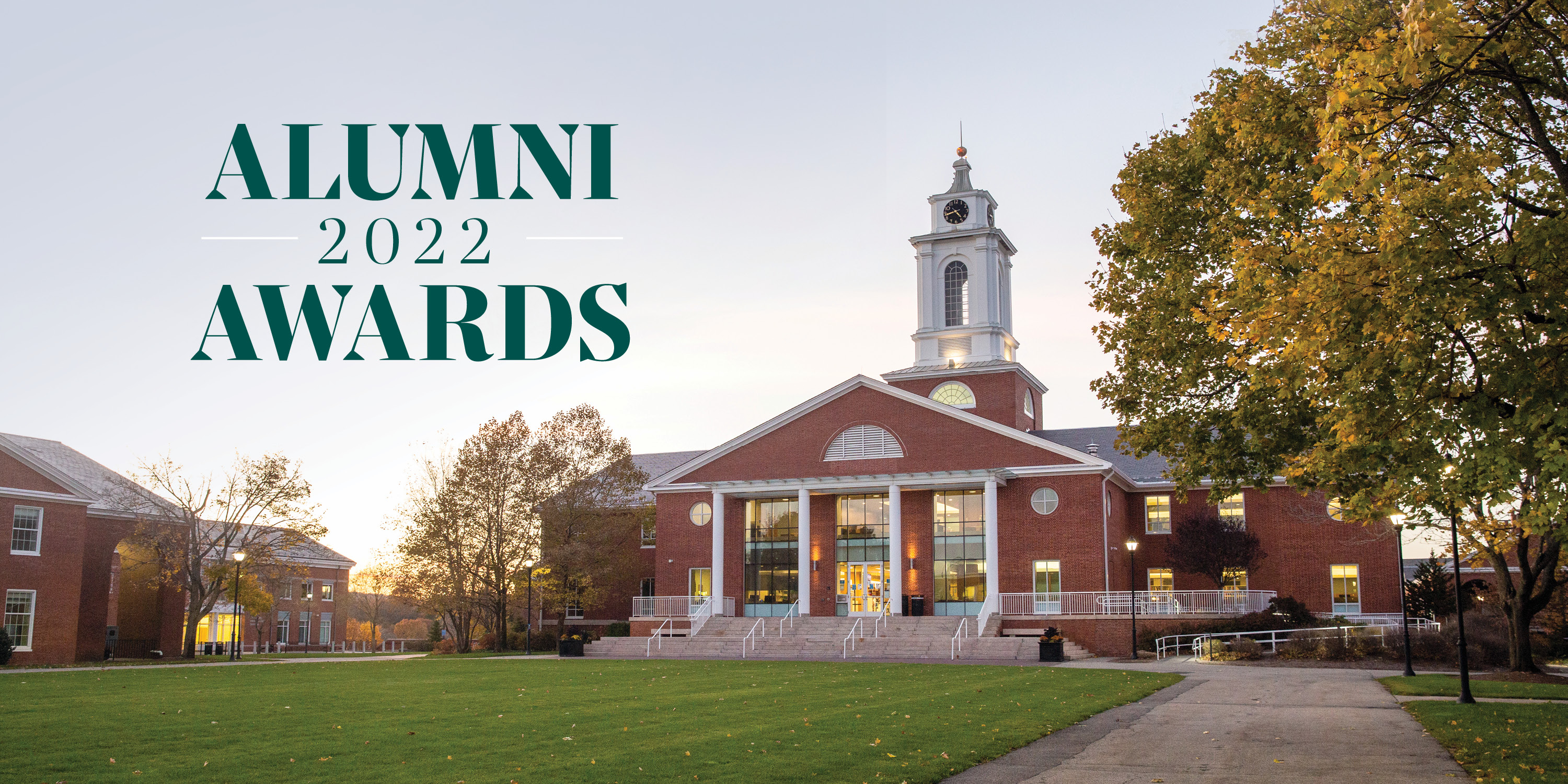 J. Terence "Terry" Carleton '77, P '09 '11
Harry C. Bentley Alumni Achievement Award
A distinct honor for the Global Alumni Board (GAB) is selecting the annual Harry C. Bentley Alumni Achievement Award winner: a Falcon who embodies the tenets of the school's founder, by achieving excellence in professional, community and Bentley settings.
"In this year's case, all three boxes were easily checked off," says Chuck Coppa '85, former chair of the GAB. "The vote was unanimous and one of the easiest decisions ever." J. Terence "Terry" Carleton '77, P '09 '11 served on Bentley's Board of Trustees for 22 years, including seven as chair and two leading the university during a presidential search.
"His leadership has exemplified all the attributes that Bentley holds dear," says Coppa, "with many selfless gifts of time, insight, vision and financial support to his alma mater."
Over the course of his trustee tenure, Carleton helped Bentley College grow into Bentley University, chaired the board's Investment Committee, was honored with the establishment of the J. Terence Carleton Scholarship, and gave ongoing support to the Bentley Fund. This generosity brought Carleton into Bentley's highest circle of donors, the Great Benefactors.
Athletics has been a special passion. Carleton's gift of $500,000 helped lay the groundwork for Bentley's thriving athletics programs. The former soccer player is a 1986 inductee to the university's Athletic Hall of Fame — and a proud Bentley dad who is the embodiment of "paying it forward."
Carleton began his career at investment firm Kidder, Peabody & Co. Next came nearly two decades at Hill Holiday, where he was executive vice president before joining USB Financial Services. He has served on multiple for- and nonprofit boards, but "for his profound leadership of Bentley," says Coppa, "we are truly grateful."
Emerging Alumni Leader Award
Swim team star. Patient academic tutor. Outstanding orientation leader. Driven women's leadership scholar. Regular on the Dean's and President's lists. The superlatives go on and on for Rona Mejiritski '22, who received the Emerging Alumni Leader Award, given annually by the GAB.
"Rona is an upbeat and genuine person who has embraced the Bentley spirit," says Mary Kay Samko, coach of women's swimming and diving. The award's three tenets are impact, inclusivity and honesty — traits Mejiritski has in spades.
"Being a student-athlete is all about accountability," Mejiritski says, adding she worked hard to achieve goals that she set and navigate challenges in the pool and the classroom. "Being on a team sometimes requires you to stand up for what is right. Asking, 'Are we acting with integrity?'"
Leading by example, she spent hours welcoming students at orientation, as well as each incoming swim team — and tutored those who needed help. The Bentley Honors Program member also mentored younger Falcons throughout her four years.
Mejiritski is kicking off her career at Nike, as a senior operations professional. "I truly believe that empowered women empowering other women will make a positive difference in the world of business."
Says Coppa, "Our campus is a better place for Rona's involvement, commitment to others and natural passion to give back."
Read more from this issue