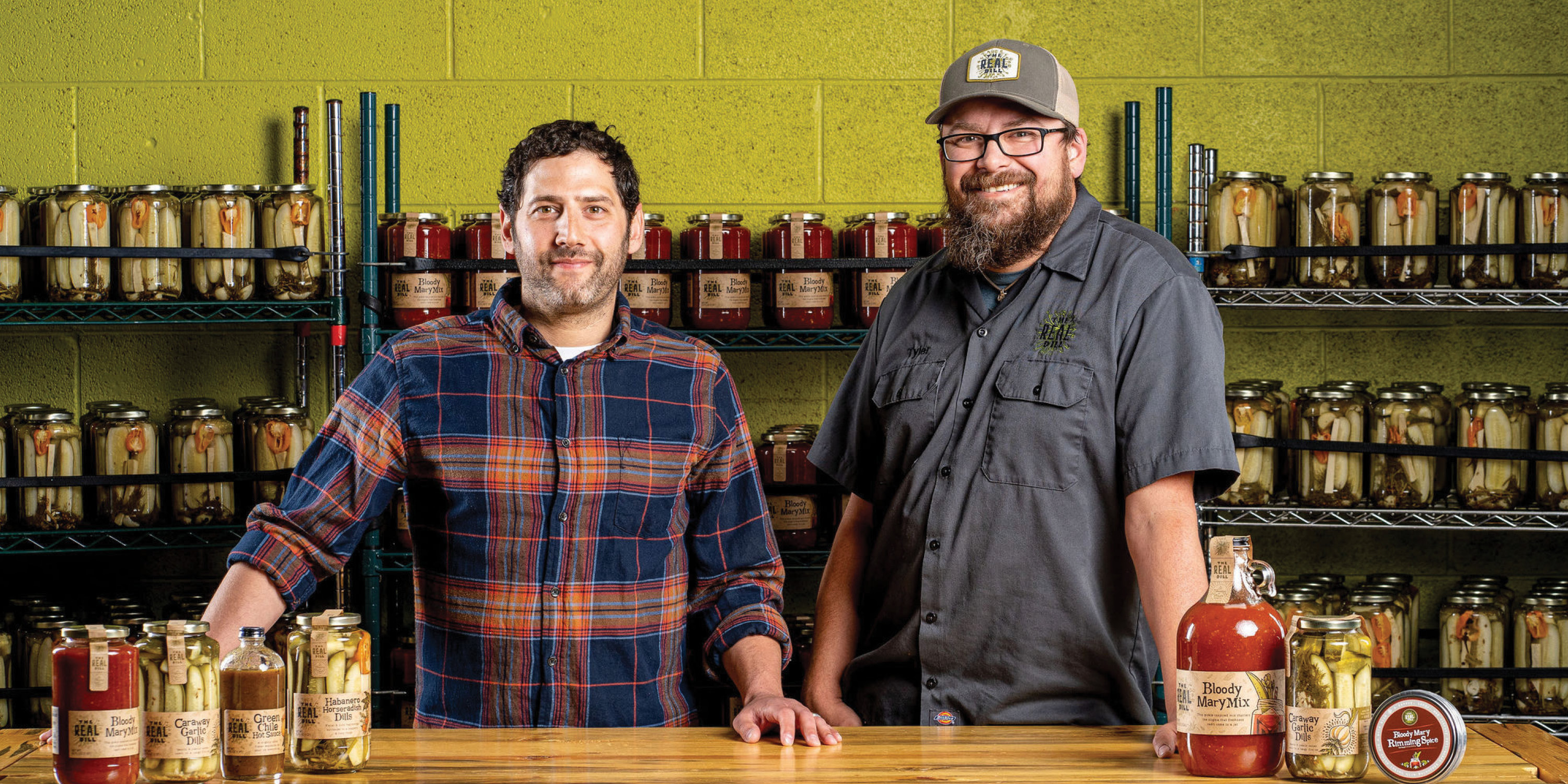 Ten years ago, at a crossroads in his career, Justin Park '05 (l.) landed in a bit of a pickle. It launched him into a new venture that — you guessed it — features his lifelong favorite condiment.
Park cooked up The Real Dill with friend Tyler DuBois. They had been pickling homegrown cucumbers in DuBois' kitchen as a hobby, until producing a batch that inspired "a pickle epiphany."
Their Jalapeño Honey Dills remain a bestseller for the company, which blends Dubois' culinary skills with Park's expertise in marketing and entrepreneurship. Another signature product is their Bloody Mary Mix. They developed the recipe while looking for ways to use the cucumber-infused water left over from the pickling process. They strive for zero food waste.
Today, The Real Dill has about 15 employees, making everything from scratch out of a 6,400-square-foot facility in Denver. They distribute nationally to more than 1,000 accounts, mostly specialty grocers, liquor stores, cheese stores and butcher shops.
"We are careful not to jump too far ahead," says Park, noting their goals to build a business that lasts, practices sustainability, and protects the work-life balance for all employees — including the owners. "We didn't want to put stress and strain on the manufacturing side of things. We're committed to making the best products. That drives our pace."
Justin Recommends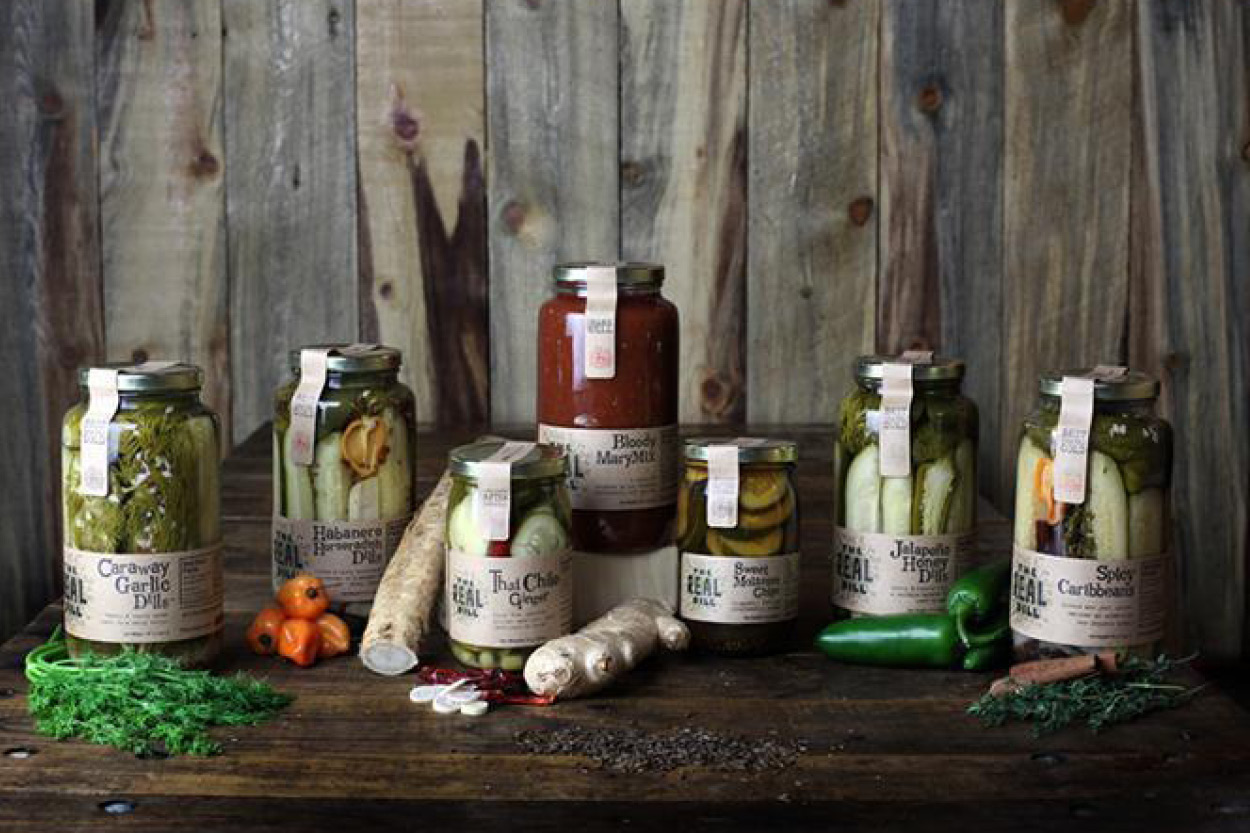 The adage "Waste not, want not" is consistent with our commitment to sustainability. So we urge you not to dump your leftover pickle juice!
That stuff can be the secret weapon in your cooking and cocktail arsenal. It works well in drinks, marinades, dressings, sauces and anything else that would be brightened up with some acidity.
You can always sip it straight from the jar for some natural electrolytes. Not your thing? Try one of my favorite recipes.
Read more from this issue