Purpose is the Strongest Force
To be a force for Bentley is to give students access to an education they might otherwise not have. To build programs that shape the next generation of great business leaders. To help define what happens at Bentley outside the classroom, which can be just as life-changing as what happens inside. Below are just a few of the countless ways gifts to this university are making a difference.
As of this publication, thousands of Falcon donors have been a force for positive change, raising more than $78 million of the $100 million goal.
One Great Act Leads to Another
Scholars of the First Degree
A $100,000 corporate gift from Sun Life U.S. has helped create the Sun Life FirstGen Scholarship Fund, which provides $12,500 annually to two FirstGen Presidential Fellows over their four years at Bentley. The program engages a small group of high-achieving students who are first in their family to attend college, through resources that include program-specific workshops, and leadership and community-based experiences.
Meet This Year's Fellows
↴
I wouldn't be at Bentley right now without this fellowship. I can't thank the donors enough. At my Bentley info session, Kiana Pierre-Louis spoke about going to law school and she really inspired me, because I want to use my degree to become a lawyer someday, too. Knowing I'm at Bentley — safe and supported — is a huge relief to my family.
Bentley was my first idea of 'college.' As a Waltham kid, I went to after-school programs run by Bentley service-learning students. I had always planned on taking multiple student loans to get here, but because of the fellowship, I'm better set for success. It's changed my life and I am hugely thankful.
A Natural Legacy
Last year, Bentley lost a dear friend, professor and colleague, Tom Tullis. In his career of more than 40 years, Tullis oversaw thousands of user experience tests; worked on all kinds of projects, from NASA's International Space Station to 70-plus publications; and taught for over 25 years.
Tom was always teaching. Whether in the classroom, mentoring colleagues, guiding user experience professionals online or at conferences, or helping a stranger, he was a natural — and his passion was evident to anyone on the receiving end.
Professor of Information Design and Corporate Communication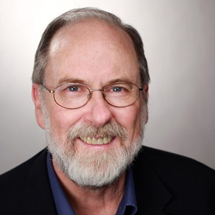 To honor a man who gave so much to the university and his profession, a scholarship established in his memory supports deserving students in the Human Factors in Information Design (HFID) program. Seed money for the scholarship was provided by Fidelity Investments, with whom Tullis collaborated. HFID alumni and staff provided additional support — ensuring Tullis's memory lives on, and generations of students benefit from his legacy.
Explore how Bentley is preparing leaders who will use business as a force for good, and for better.
Want to read more from this issue?