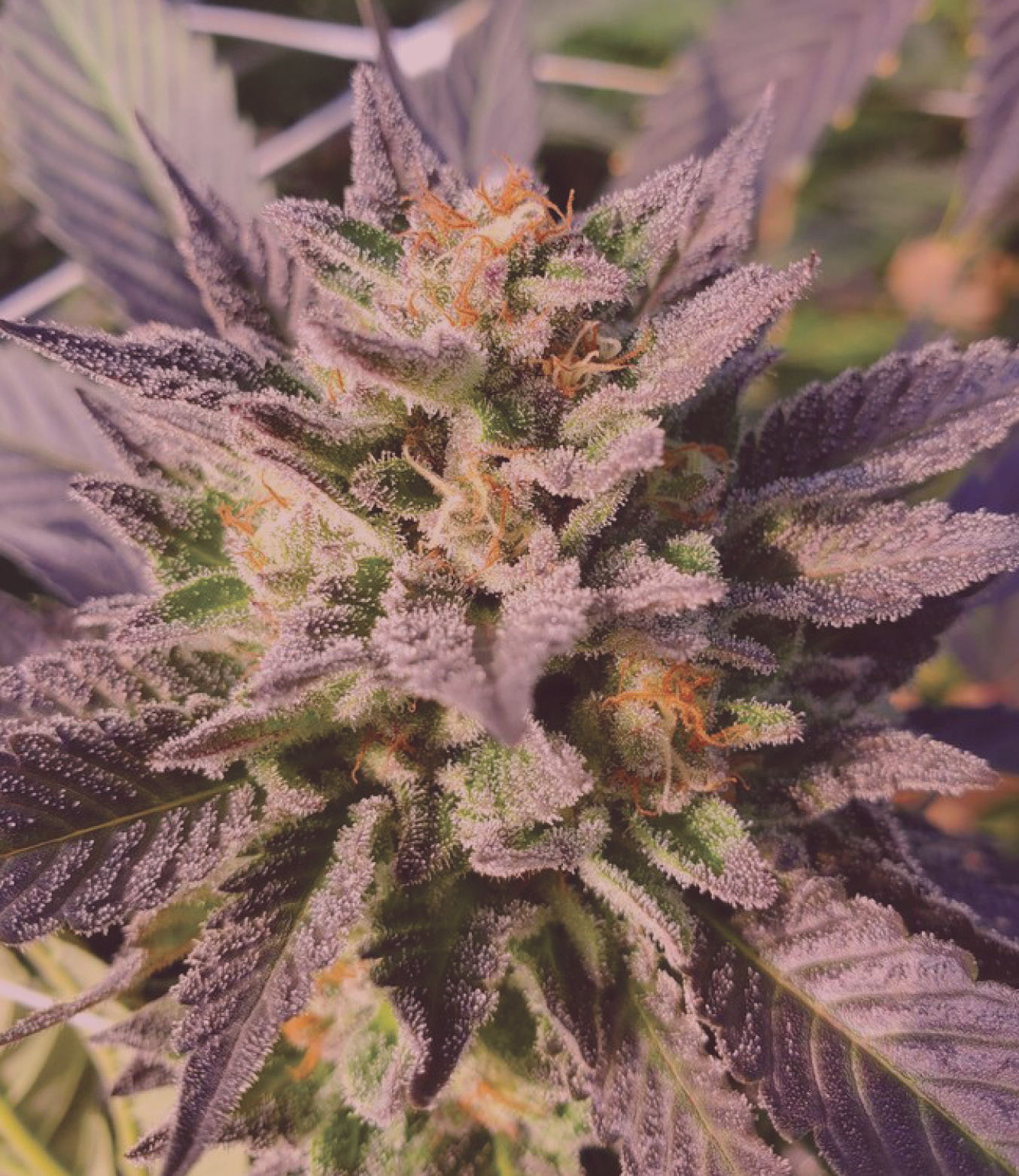 Cultivating Potential
Inside one of America's fastest-growing industries
Listen to This Article



The cannabis industry ended 2021 with national sales of $25 billion, which experts predict will double by 2026. It employs nearly half a million people in medical and recreational markets across 37 states. It has seen jobs increase by more than 27% for five years running.  
Who are the people behind the numbers? Some 428,000 are full-time job holders who either work with cannabis directly or for companies that serve the industry. More than 48.2 million Americans were customers in 2019 — and their ranks have grown during the pandemic.    
Metrics like these can be catnip to investors and entrepreneurs. Even so, succeeding with a product that some people, and the federal government, object to in varying degrees requires a certain mindset and skill set. Meet three alumni who, much to their own surprise, have taken up the challenge. 
A trip behind the scenes
Stephen Albarran '07 studied finance at Bentley and headed to Wall Street after graduation. His path wound from investment banking to M&A advisory to equity investing in consumer products. Then, in 2015, a change of direction. 
"I realized I wanted to be an entrepreneur," he says of a road that his parents and both grandfathers had followed.  
Albarran's strong interest in the consumer products industry, particularly in the health and wellness sector, had put cannabis on his radar. He himself was a light recreational consumer. But growing up in Mexico City, amid Reagan-era "war on drugs" messages from the U.S., had always left him feeling guilty. Now, the stigma around cannabis was lifting and laws were changing. Colorado and Washington state had recently legalized it for adult use. 
"I started learning about the social justice benefits, the economic benefits, and the health benefits [of cannabis]," says Albarran, who lives in California. "That pushed me over the edge to make the decision: 'Yes, I'm going to start a company that helps cannabis businesses thrive.'"  
His 8-year-old venture, Confident Cannabis, provides laboratory information management software to more than 60% of cannabis testing labs, cultivators, manufacturers and distributors in the U.S. 
Hands and Heart  
Like Albarran, Nate Burdick '09 grew up with entrepreneurs in the family. His father owned a landscaping business but pushed for his son to take a different path.  
"I was trained my whole early life that you want to work with your head and not your hands," says the former Management major and Falcon football team captain, who took a sales job after graduation.  
But working at a desk, in an office where he arrived and left in the dark, did not jibe with his lifelong love of the outdoors. When a former Bentley roommate asked for help trimming a batch of freshly harvested cannabis, he said yes. 
As word got around that Burdick had a green thumb, other friends working in the cannabis space began to reach out. Before long, he was maintaining entire farms.  
"Eventually, I declared free agency, and took everything I learned and applied it here," he says via Zoom from inside a greenhouse on his off-grid property in Porter, Maine. Upward Organics, founded in 2018, grows medical cannabis for dispensaries, caregivers and patients. 
We don't even physically touch cannabis, but we've lost three bank accounts — and that's a common problem.
Founder and CEO, Confident Cannabis
Green Light 
Michael Spengler '00 is another recent arrival to the industry. A week after graduation, the former Marketing major began what would be a nearly 20-year career in the electronic component distribution industry. 
Cannabis, he says, was "not at all on my radar" until a friend who owned a 150-acre property newly zoned for cannabis cultivation asked if he'd be interested in working in Massachusetts' emerging recreational market. This was 2018. 
"I felt pretty confident that we could put something together, so I worked on behalf of our group to get licensing," says Spengler, whose primary business partners include his wife, Carolyn (Gaffney) '00, and their friends Danielle and Steve Phaneuf. At the time, he adds, just 4% of applicants were being licensed in the Bay State. 
By 2020, United Cultivation was green lighted for retail operations, product manufacturing and cultivation. The company completed its first outdoor harvest in 2022, and construction is underway for a product manufacturing and extraction lab on its property in Ashby, Mass.  
Opportunities and Challenges 
Like any industry, cannabis comes with both opportunities and challenges. Albarran saw an opportunity in the ancillary market, when he learned that growers have to assure the quality and safety of their products. 
"Manufacturers and cultivators have to test every batch before it's sold to a distributor or retailer," he explains. "These tests have to be tracked and measured and reported — and there are third-party labs that have to do all this work."  
Cannabis products are tested for potency, where cannabinoids such as THC and CBD are measured as a percentage of the product. Cannabis is also tested for contaminants that include residual solvents, microbes, heavy metals, and pesticides. Sometimes producers test for terpenes, the naturally occurring chemical compounds that give each cultivar or "strain" its unique aroma.  
Early on, Albarran and his team noticed that labs were underserved. They developed a laboratory information management system, or LIMS, that allows growers to order tests and see results in one place. Today, 60% of all legal cannabis produced nationwide is tested through Albarran's company. Even so, Confident Cannabis had to wait eight years for its first profitable month: September 2022. 
"Startups are hard. Cannabis is hard. Cannabis startups are really hard," says Albarran. "We don't even physically touch cannabis, but we've lost three bank accounts — and that's a common problem." 
Getting bank loans can be next to impossible. That's in part because, at the federal level, cannabis remains classified as a Schedule I controlled substance. So tax provisions such as 280E, which aim to prevent drug dealers from claiming deductions for business expenses, leave many cannabis companies strapped for cash. 
Our mission is to produce the highest quality cannabis possible with the lowest environmental impact.
To cope with that problem, Burdick's strategy has always been to cultivate cannabis with as little overhead as possible. "There's no more-sustainable resource than the sun," says the longtime advocate for environmental causes.  
The Maine climate is not ideal for outdoor cultivation. So Burdick built greenhouses to withstand drastic temperature changes. They use a mix of solar panels, a wood-burning furnace that heats greenhouse sediment, and a first-of-its-kind climate battery.  
"We're 100% electric," he says. "We're not using propane or fossil fuels to heat or cool the property, because we want to be able to offset our carbon footprint with solar power. Our mission is to produce the highest quality cannabis possible with the lowest environmental impact." 
Burdick's focus is a big deal in an industry that is not as green as it may seem. Cannabis plants consume large amounts of water. And when grown indoors — as is most cannabis in the U.S., given its status at the federal level — it requires lighting and climate control that put serious demand on electricity.  
Pushing to be the first net-zero cultivator in Maine takes aim at another challenge. 
"We're a small fish in a small pond," he says of operating in a state with 1.6 million people. The company's socially conscious mindset has "awoken people who want to work with us. When a customer gets our goals, we don't have to go to our fifth line of defense in the sales pitch."  
Burdick's commitment has caught the attention of local media. Upward Organics has been featured in Green & Healthy Maine, Green Energy Times and News Center Maine. Last fall, it graced the cover of Beer & Weed magazine.  
We feel a strong responsibility to make people's experience in cannabis a good one, so we spend quite a bit of time on education.
Founder and CEO, United Cultivation
For Spengler, in Massachusetts, the biggest early challenge was not having a defined business case to observe. "We were really on the forefront of this emerging market," he says, "so there wasn't a lot of historical data to look at to help us plan our operation."  
Finding the right tools to manage the business proved difficult as well. Upon learning they were involved in cannabis, some vendors refused to work with Spengler and his team. Those challenges still exist, he says, but they've lessened quite a bit since United Cultivation was founded in 2018. 
"There's still a bit of stigma around it, particularly in Massachusetts," says Spengler, who believes that education is the antidote. "For some people, we're their first interaction with legal cannabis. We feel a strong responsibility to make their experience in cannabis a good one, so we spend quite a bit of time on education." 
Looking Ahead 
Burdick and Spengler intend to keep their focus local for the next few years, building on the companies they've created.  
For Burdick, this means consulting to indoor cultivators in Maine who are interested in transitioning to growing outdoors for environmental reasons. "Feeling like you're making a difference is incredibly intoxicating," he says. For Spengler, it includes looking ahead to federal legalization, which he considers "an inevitability." 
"We don't have plans to expand at this point, but we recognize that with federal legalization, the boundaries and state borders are going to change quite a bit. We're excited about reaching the retail maximum in our state, and beginning to service the retail menu with our own products." 
 Albarran is considering a different path, one that few before him have taken: expanding outside of cannabis into mainstream agriculture, food and beverage, oil and gas, and diagnostics and environmental testing labs.  
"We wanted to be that Amazon b2b software of cannabis, and now we're going to be the lab software of the world," he says. "Starting from cannabis is actually a powerful position. It's not this dirty, stoner, hippie culture that people think it is. It's a lot of really smart people, doing hard things, solving interesting problems. I think we can bring that to other industries." 
91%
Americans who favor some form of cannabis legalization
Pew Research Center
$53B
National cannabis sales projected for 2026
MJBiz Factbook
#6
Rank of cannabis among U.S. cash crops
Leafly
37
U.S. states allow cannabis for medical or recreational use
National Organization for the Reform of Marijuana Laws
Read more from this issue