Two Join Board of Trustees
New trustee Pauline  Callender  Han '91 excels at formulating business strategy and building and motivating teams. Her current role at The Walt Disney Company, which she joined in 1995, is vice president of global product and labor standards. Bestselling author Debora Spar studies the interplay between humans and technology. At Harvard Business School, she holds a named professorship and serves as senior associate dean for business and global society.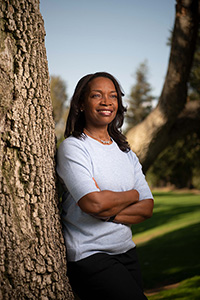 Pauline, you work for a company that's famous for storytelling. What would be the main themes of your own story?   
Resilience: We all face obstacles and have to learn from them and keep marching forward. Determination, because I like to finish what I started — and while I know we can't achieve perfection, I'm always striving to do my best. Adventure: I'm not afraid to try new things and I love to travel and explore different cultures. There's a tolerance that comes with that. You stay a lifelong learner by being open to a diversity of people and experiences.
What does Bentley mean to you?
I'm proud of my Bentley education; the level of preparedness was the foundation to get me to where I am today. I'm dating myself, but I remember when my first employer introduced computers. For some of my colleagues this was brand new. But it was old hat for me because Bentley was one of the first universities to require laptops. It's exciting to be able to give back to a university that's given me so much and, especially, to bring that to students.
Meet other members of Bentley's board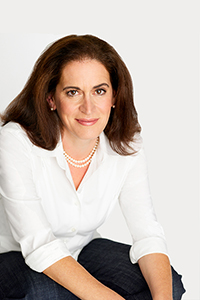 Debora, you are the former president of Barnard, a college for women. "Reluctant feminist" is a term you've applied to yourself. Why?
I'm not against feminism in any way; certainly not as the president of a feminist college. But women of my generation were brought up to believe that we could have it all. Particularly women who were white and upper-middle class. So, I came to my feminism reluctantly because I thought — naively in retrospect — that women of my generation would no longer need it. Clearly the struggle is not over.
Why did you say "yes" to joining the Bentley board?
I love higher education and remain really interested in what it takes to run a university. My role at Barnard was to help the institution define and leverage its niche as a liberal arts college, and I look forward to helping to do the same for a business university — particularly at a time when parents and students are increasingly interested in having a rigorous education focused on both the person and career path.
Want to read more from this issue?