Shoot for Insta Impact
Tips from Brayan Mesa '17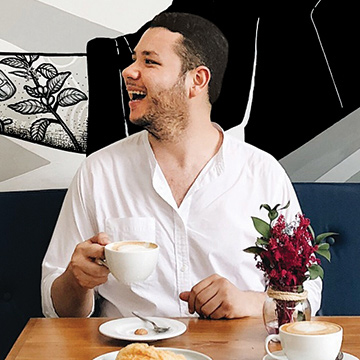 For as long as he can remember, Colombia-born Brayan Mesa '17 has been "that person in my family and friend groups in charge of taking photos." That passion is now also a career. Here, the social media manager for the Columbus Hospitality Group shares tips for shooting bird's-eye-view "flat lays" and other craveable content for Instagram. His 35.3k followers watch him work at @brayanmesa. 
Research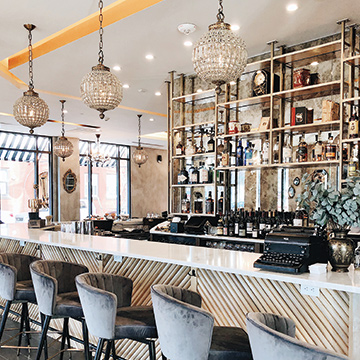 My first step before taking a photo is research. Is the restaurant's food actually good? Are there windows? Is there natural  light? Do the table and the color of the dishes contrast well? Researching Colette was a bit difficult because it had just opened. But I knew that the owners also own one of my favorite places in the South End and that the food and interiors would not disappoint!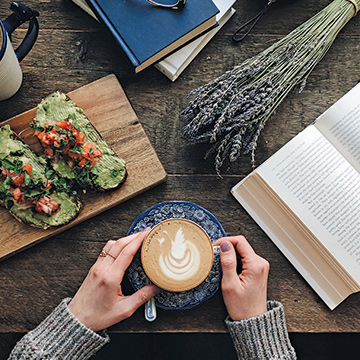 Fill the Space 
When taking a flat lay, I try to fill empty spaces as much as I can with whatever I can. In this case, the café had a shelf filled with books, and flowers or lavender at every table. We took a couple of things and added some glasses and a friend's purse. Don't be afraid to move stuff around until you've created the perfect scene. If you plan on using props from around the space, always be sure to ask an employee if it's OK. 
Hands and Action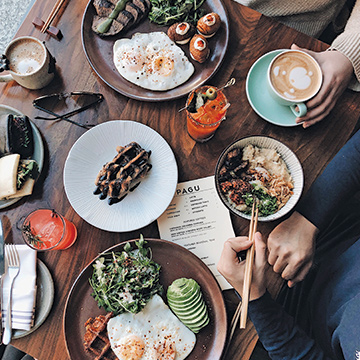 There are two versions of every food photo that I take: one with just the food and drinks, and one with the food, drinks and people's hands. Food brings people together, and it's always nice to see it captured in a photo! I also like capturing action, in this case, picking food up with chopsticks. It can make a photo feel more realistic and less staged.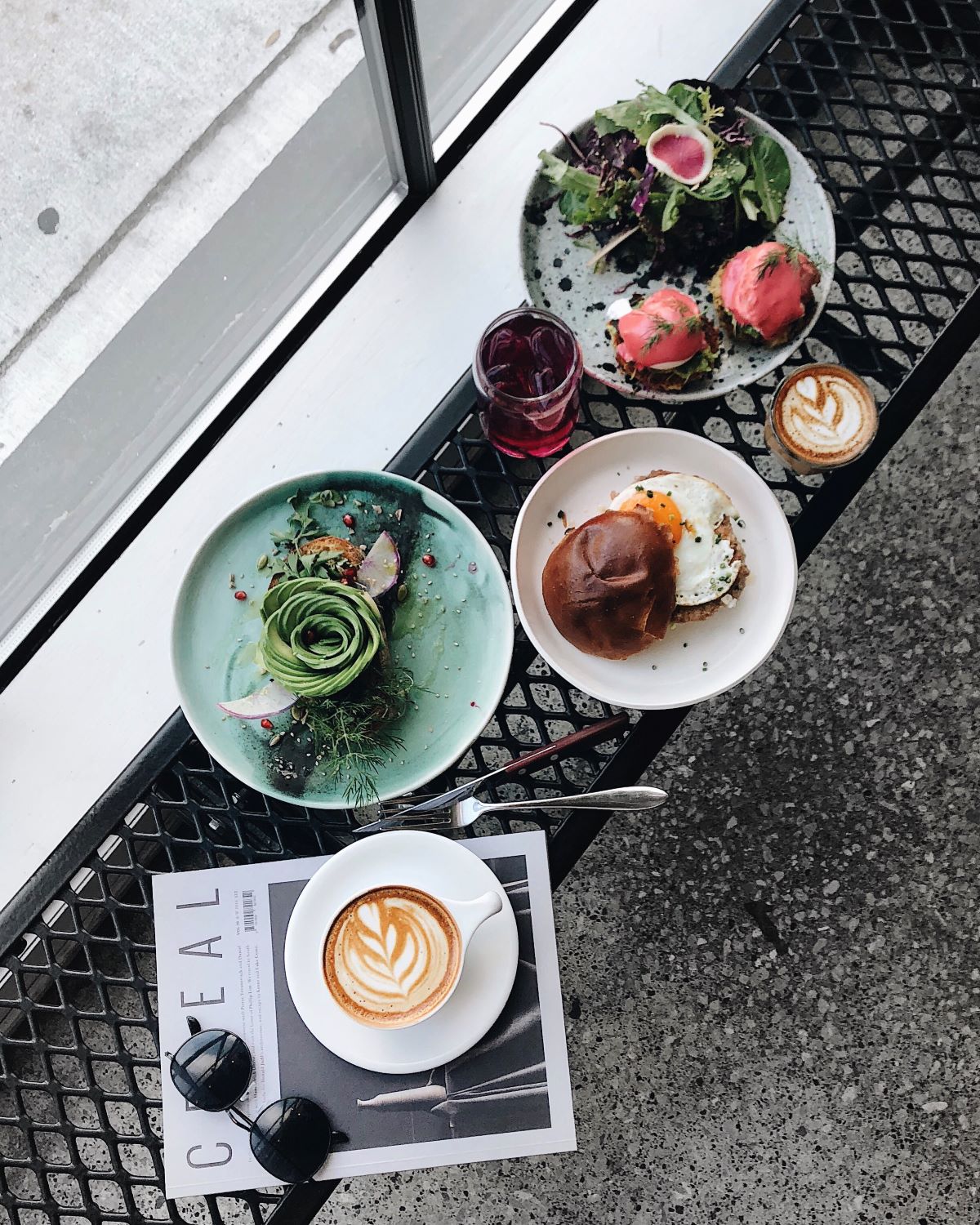 Editing   
For me, the most fun part of the process is editing. It's where you are able to see all of your hard work come together! My go-to apps are VSCO and Snapseed. I spent hours and hours playing around with different filters and settings until I learned my style, and suggest you do the same.
Height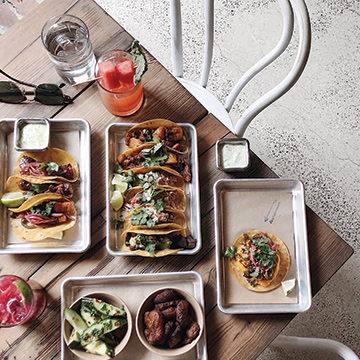 My height (6 feet) helps in taking flat-lay photos. I like capturing not only what's on the table, but also details in the chairs and the floor. Be sure to opt for a shorter table or use a chair or ladder to give yourself some additional help. While I don't normally stand on anything, the employees of this restaurant asked if I wanted to use a ladder and I decided to go for it!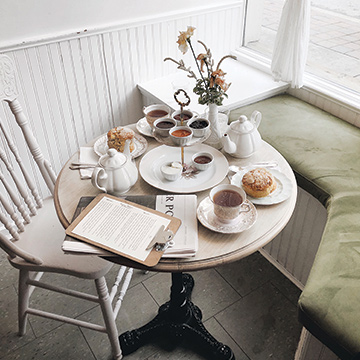 Style  
One thing I will always remember from my Bentley social media class with Alyssa Hammond is that "consistency is key." So once I found my photography and editing style, I stuck to it. Because of that, many people are able to recognize my photos before even seeing my name.