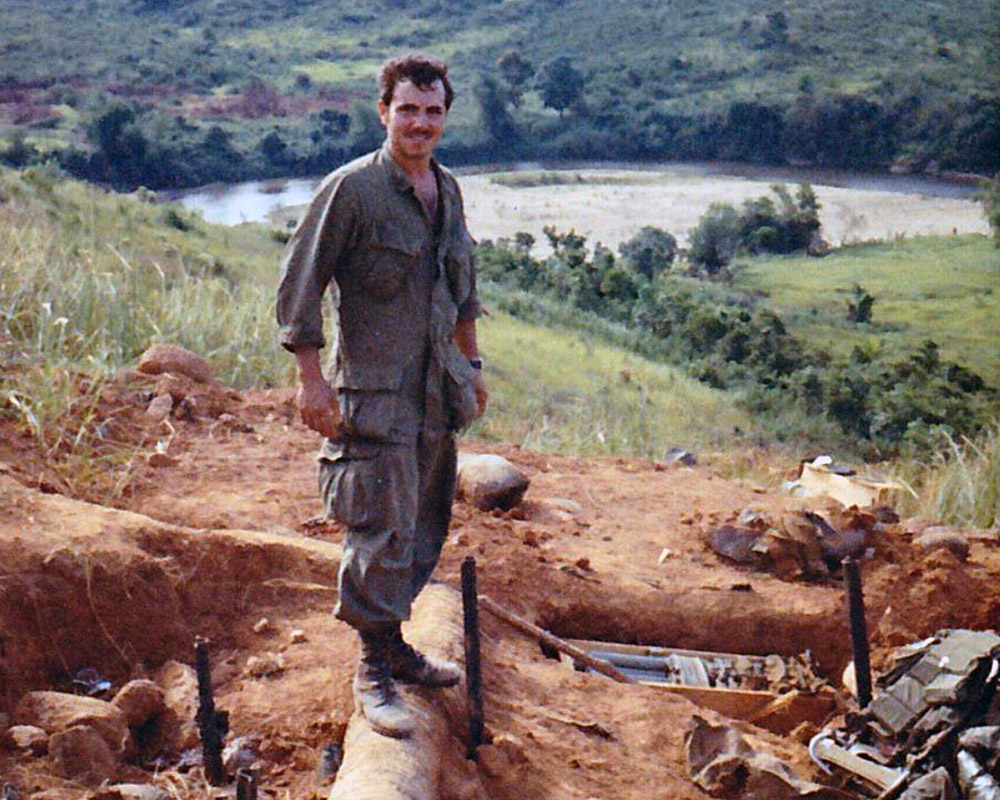 Paul Donahe '69 spent nearly his entire senior year fighting the draft board. He had been ordered to report for duty on December 13, 1968.
"I went up to my local board and said, 'I am not opposed to going, but I just spent three and a half years working my way through college,'" says the alumnus, who is pictured above during his service.
And he did.
Donahe grew up in North Cambridge, the fifth of six children and the first to attend college. He enrolled at Bentley after taking a course at another school on Boylston Street.
I finally understood how interesting business could be. I knew I was made for this. This was my career.
His parents let him live at home for free, but said, the rest is up to you. Throughout his time at Bentley, Donahe worked six nights a week for a total of 33 hours. Summers, he worked full time to cover tuition.
The hard work, the college degree and the Bentley name all came into play when Donahe reported for duty after graduating. He was assigned to the 4th Infantry Division, then transferred to the 101st Airborne. While processing in at the latter, he overheard, "Look in the 201 file for college graduates." Donahe was quick to say, "I went to school in Boston; I went to Bentley College."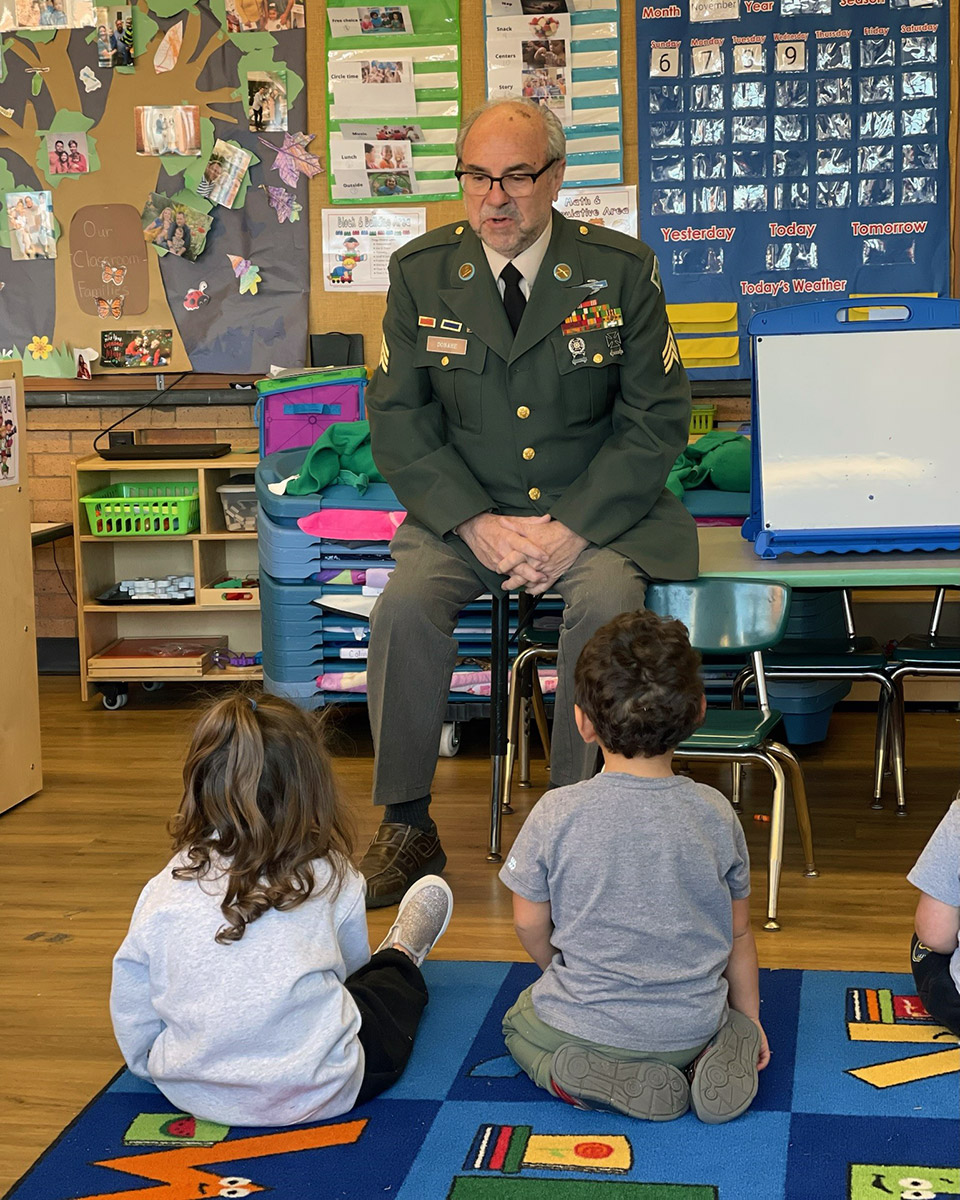 The major knew Bentley's reputation and assigned Donahe to the finance department. The first week he typed checks; the second, processed papers. By the fourth, he was in charge of division disbursement for the 101st Airborne — overseeing payments and disbursements for 23,000 soldiers.
Donahe would eventually put a question to the major: Sir, how do you know Bentley?
"He said, 'I went to Northeastern,'" Donahe recounts with a chuckle.
"It is the greatest thing the Bentley name did for me. I didn't have to go back to the field," he says, reflecting tearfully on his comrades who did not make it home. "Bentley saved my life."
This article was originally published in November 2019.