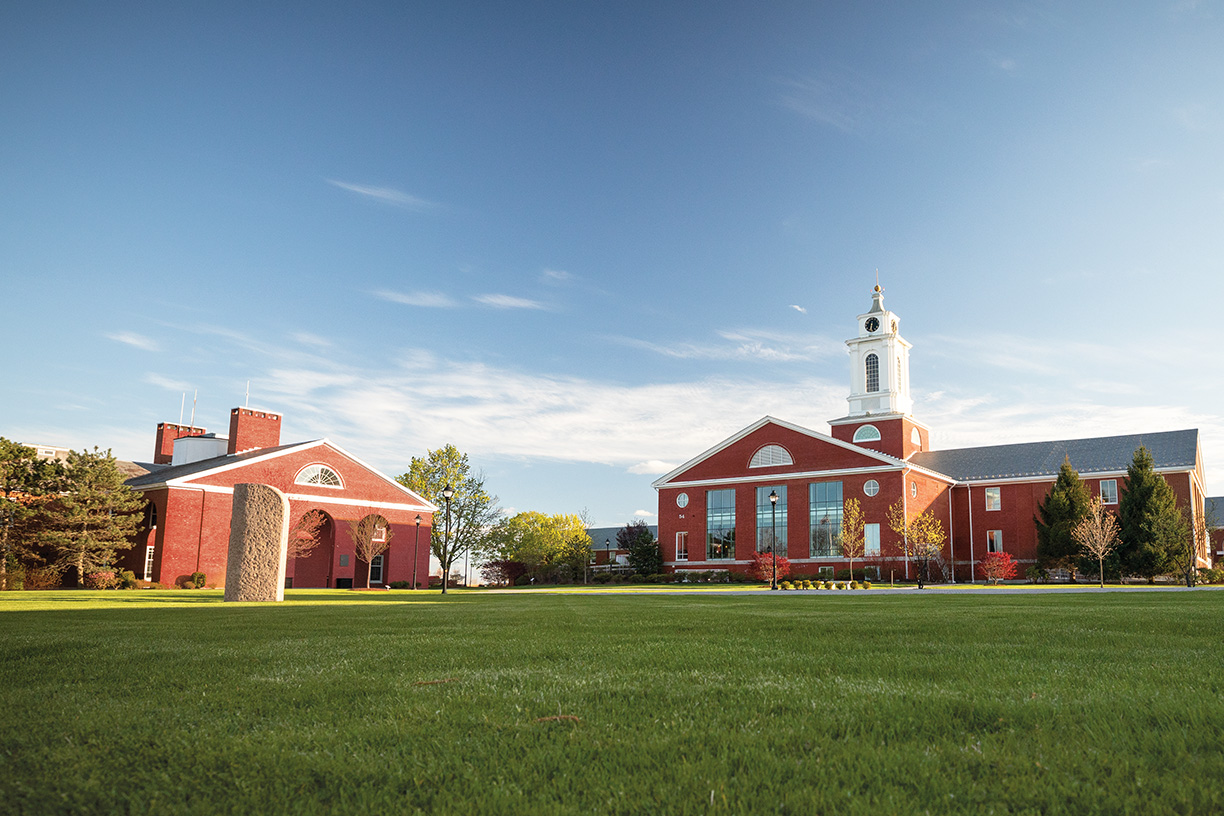 Be A Force Campaign Reaches $90M with Generous Gifts Toward $100M Goal
Be a Force: The Campaign for Bentley University reached a milestone this month, raising $90 million toward its campaign goal of $100 million. The last six months have given the university a solid push toward the finish line, with new Great Benefactors joining the family, thousands of Falcons shattering donation records and leadership gifts that are helping Bentley to reimagine business education as we know it. 
In March, 1,829 donors made Falcons Forward the most successful giving day in Bentley history, unlocking $150,000 from trustee Brian Zino '74 and Bill '88, MST '90 and Christine (Marudzinski) '90 Speciale to raise $483,000 for the Bentley Fund.
April welcomed two new Great Benefactors into the fold, with brothers Chris Smith '91, MBA '92, P '19/'20 '24 and Greg Smith '91 backing Bentley's new health industry initiative in a big way: their $5M investment aims to transform the future of the health industry, and, as Greg says, "to help anyone facing the challenges of the health care system." The health care and real estate entrepreneurs are working closely with the initiative's Executive Director Danielle Blanch Hartigan, PhD, to make Bentley synonymous with transformation in the health industry, an investment that's already paying dividends: Bentley was recently ranked by U.S. News as No. 1 for most innovative school in the north. 
Students from Maine have newfound support in a $2M scholarship, established by the Lucy P. Hodgdon Trust. Mainers Clarence '55 and Lucy P. Hodgdon — the first in her family to graduate high school — so valued their education and the gifts it gave them in life, they created a legacy to benefit future generations: the Clarence B. Hodgdon and Lucy P. Hodgdon Endowed Scholarship Fund. Bentley's Jewish community — a vital campus resource and partner in the university's interfaith network — will soon have even stronger support than they already do, thanks to $400,000 from trustee Steven Millner '83. 
Last, but certainly not least, the first football game of the season was a "W" for Falcons and generations of student-athletes to come. In September, more than 250 alumni, family and friends came back to Bentley to celebrate 50 years of football and launch a campaign to raise $350,000 for the program. Once successful, the campaign will name Peter Yetten Field in honor of the coach who was a true force for Bentley: Yetten led the team for 30 years, bringing the program from a club sport to Division II, among many more accolades. A new video scoreboard will hang above the sidelines he was famous for pacing. Former player Tony Remington '92 kicked off the campaign with $50,000 to this year's football program, and $200,000 more in endowed support, inspiring today's Falcons to go further on and off the field.  
From ensuring access to all deserving students, to innovating in the classroom and in academic centers and hubs across campus, to enhancing the student experience beyond the books, "this campaign is delivering on its promise to take Bentley University to the next level," says President E. LaBrent Chrite. 
We are clear-eyed about what the business leaders of the future will need to address myriad challenges — to use business as a force for good. Together with countless generous and visionary donors, we are well on our way to transforming business education once more.
President E. LaBrent Chrite