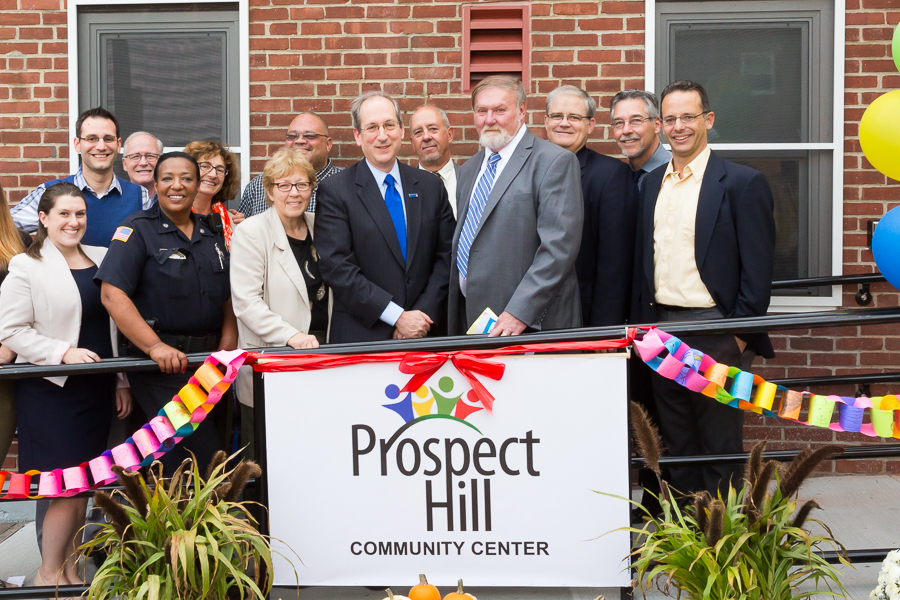 Bentley and Brandeis Universities Partner with Host City Waltham on New Community Center – Establishing a National Service-Learning Model
Bentley University and Brandeis University  joined forces with local agencies to unveil a new community center at the city of Waltham's largest low-income housing development, Prospect Hill Terrace, showcasing the powerful impact that is possible when colleges connect with their local communities. An October 15 opening ceremony at the site culminated the year-long project which brought students, city officials, corporate partners and residents together to transform a 5,000-square-foot vacant building and lot into an important resource for the Prospect Hill Terrace and Greater Waltham communities. The ceremony took place from 3:30 to 5:00 p.m. at 44 Hansen Road in Waltham, Mass.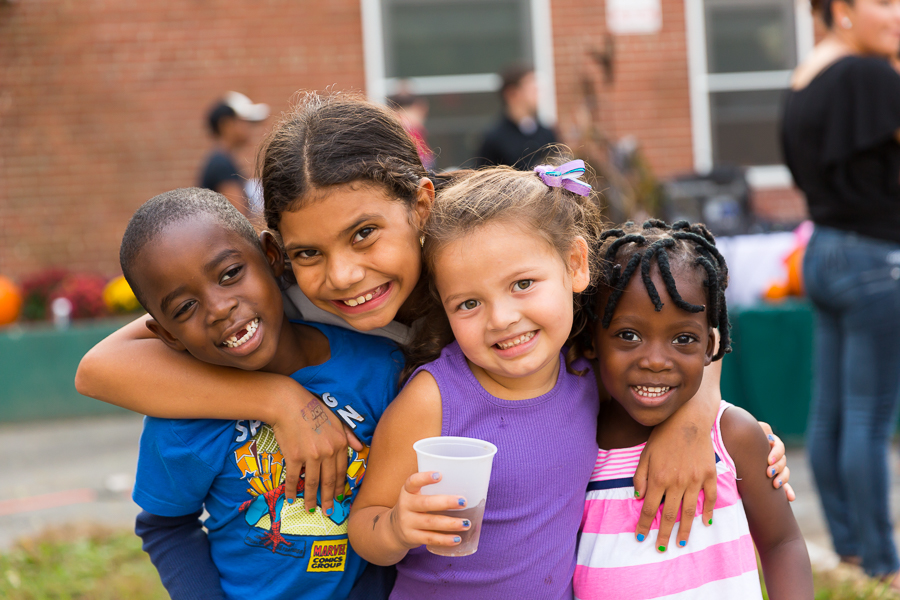 "This community center, which will enrich the lives of so many families, truly shows the power of student leadership from Brandeis and Bentley. They helped to make this happen by applying their perseverance, skills and creativity," says Bentley president Gloria Larson. "Moving forward, our two universities will continue to collaborate for the good of our shared city."
"The collaborative efforts between the city of Waltham, the Prospect Hill Tenants Association, Bentley and Brandeis have shown all of us how much we can accomplish when we put our resources together," says Brandeis University President Frederick M. Lawrence. "This facility and its programs will serve as a valuable resource for the Prospect Hill community for years to come."
Under the guidance of Jeannette MacInnes, Senior Associate Director of the Bentley Service-Learning Center (BSLC), and Lucas Malo, Director of the Brandeis Department of Community Service, this large-scale initiative resulted in a center that offers afterschool activities, tutoring and computer programming classes, fitness and health education, and resumé writing and job skill training. The facility is staffed by a director and a team of student leaders and volunteers from Brandeis and Bentley who will collaborate with the Prospect Hill Tenants Association on designing a curriculum applicable for children of varying ages and cultural backgrounds. A professional instructor and trained student volunteers will also teach and facilitate bi-weekly English classes to help open up job opportunities for adults.  
Teamwork was critical to the project's success:
The Waltham Housing Authority and the Waltham Police Department moved this project forward from day one and remain unwavering in their commitment.
The City of Waltham provided a $230,000 Community Development Block Grant (CDBG).
The Massachusetts Department of Housing and Community Development provided $40,000.
Bentley and Brandeis students worked closely with the Prospect Hill Tenants Association to develop effective programs.
The creative talents of the children residents informed the design of the playground, donated by national nonprofit KaBOOM!
Bentley students designed a brochure, produced a video, and developed a business plan, while faculty member Joan Atlas wrote the grant for CDGB.
The goal of the project, according to BSLC Director Jonathan White, is to establish an innovative national model for civic engagement that encourages universities to partner with each other, with local municipalities, and with local and national agencies to create empowering programs that can bring about positive social change.
The opening event for the Prospect Hill Community Center is generously sponsored by Jake and Joe's restaurant, Sodexo, and a Tent for Rent.