Princeton Review ranked Bentley No. 1 in the nation for internships
Written by Helen Henrichs
Princeton Review has ranked Bentley University the top college in the country for internship opportunities as part of its 2019 edition of "The Best Value Colleges: 200 Schools with Exceptional ROI for Your Tuition Investment." Bentley's Career Services center, which works with students beginning freshman year to help them secure internships and full-time positions, is also ranked No. 1 by Princeton Review.
The ranking is based on student surveys that show Bentley students feel exceptionally supported by a career services team they say "does a great job in placing [students] in internships as well as full-time jobs." Students also describe Bentley as an institution that, "is all about knowing what the business world wants" and "sets out to create the best for its students" as they step into the professional world.
"Internships are extremely important for the success of our students," says Executive Director of University Career Services Janet Ehl. "Employers today see interns as future employees and more than 30 percent of internships turn into full-time jobs for our graduates."
Each year, Bentley's Career Services center posts nearly 3,000 internship opportunities for students. Ninety-two percent of Bentley students complete at least one internship and 71 percent complete more than one during their time at Bentley. This approach has led to consistently high placement rates after graduation - for the last 10 years, 97 to 99 percent of Bentley graduates have been employed or enrolled in graduate school within six months of graduation.
Read About Students Who Turned Social Media Internships Into Careers.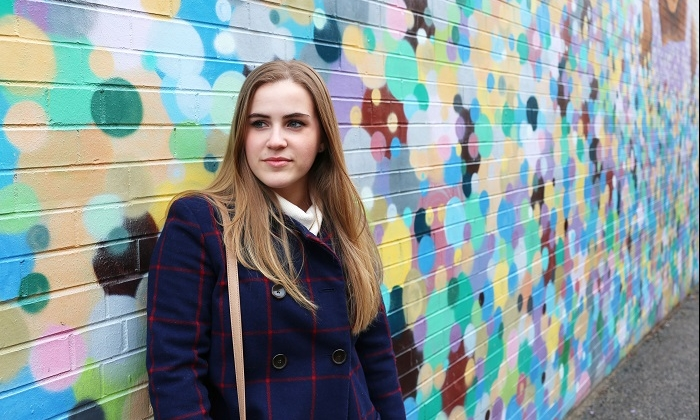 At Bentley, planning for a career begins when students arrive on campus through the university's HIRE Education career action plan, a 4-year approach to lead students toward a fulfilling career path. Ninety-nine percent of Bentley first-year students enroll in Career Services' Career Development 101 course, which lays the foundation for a lifetime of successful career management. Career development courses are also offered for sophomores, where the focus is on building job search skills, and for juniors, where the focus is on specific majors and industries.
About the Best Value Colleges Ranking
According to the Princeton Review, the "Best Value Colleges" ranking highlights affordable, academically outstanding colleges that stand out for their success at guiding students to rewarding careers.
The Princeton Review chose the 200 schools included in the ranking based on a comprehensive analysis of data from its surveys of administrators at more than 650 colleges in 2017-18. Survey topics broadly covered academics, cost, financial aid, career services, graduation rates, student debt and alumni support. They also factored in data from surveys of students attending the colleges and PayScale.com surveys of alumni of the schools about their starting and mid-career salaries and job satisfaction.
See The Princeton Review's "Best Value Colleges" ranking.