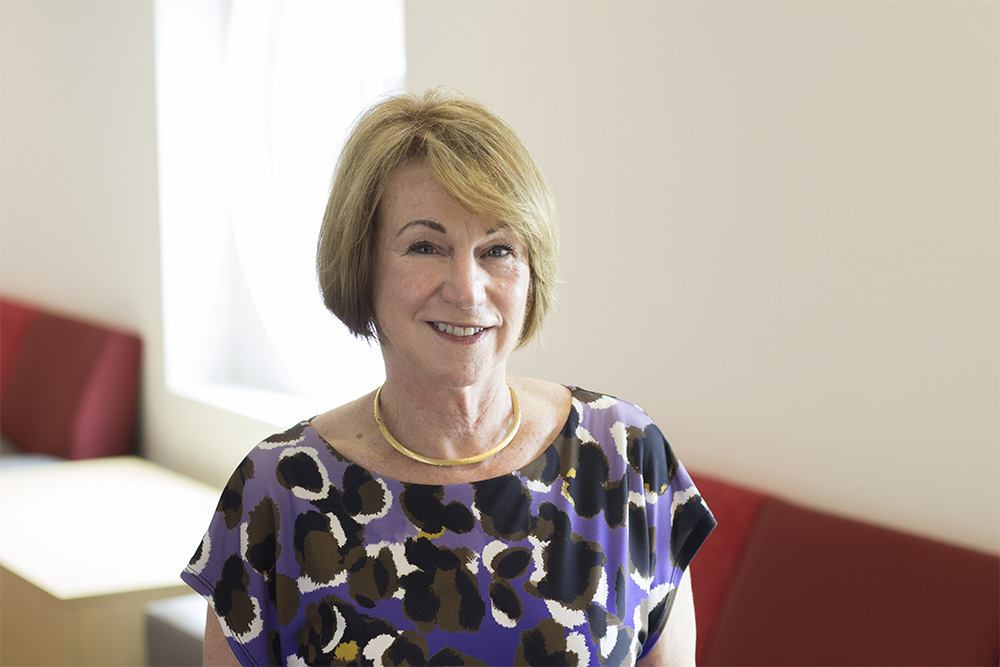 Lynne Rosansky, Ph.D., an experienced higher education leader who has served as a college president, provost and dean, has been named interim provost and vice president for academic affairs at Bentley University. 
"Lynne's depth of knowledge and expertise in business education is an excellent fit for Bentley as we celebrate our centennial and launch our second century," said Bentley President Gloria Cordes Larson. "I am confident that Lynne is the right person to lead the Bentley faculty in this position, and I am excited to welcome her to the team."
Rosansky has extensive experience in higher ed leadership. She served as founding president of the Hult International Business School, dean of the University of New Haven College of Business, provost at SUNY's Levin Institute and interim provost at Franklin Pierce University. She has also served on the faculty at Brandeis International Business School, the Simmons School of Management, the International University of Japan and Babson College.
 "It's an honor to join Bentley and help build its reputation as one of the top business schools in the country," said Rosansky. "I look forward to working with the university's talented faculty to continue to educate students in Bentley's unique model of business education mixed with the liberal arts."
Rosansky earned her Ph.D. and M.A. from Boston University, her M.B.A. from Babson College and her B.A. from Carnegie-Mellon University. Her appointment as interim provost took effect on July 1, 2017.