Coach DeFelice to Step Down as Athletics Director
He Will Remain as Baseball Coach and Will Soon Begin his 52nd Season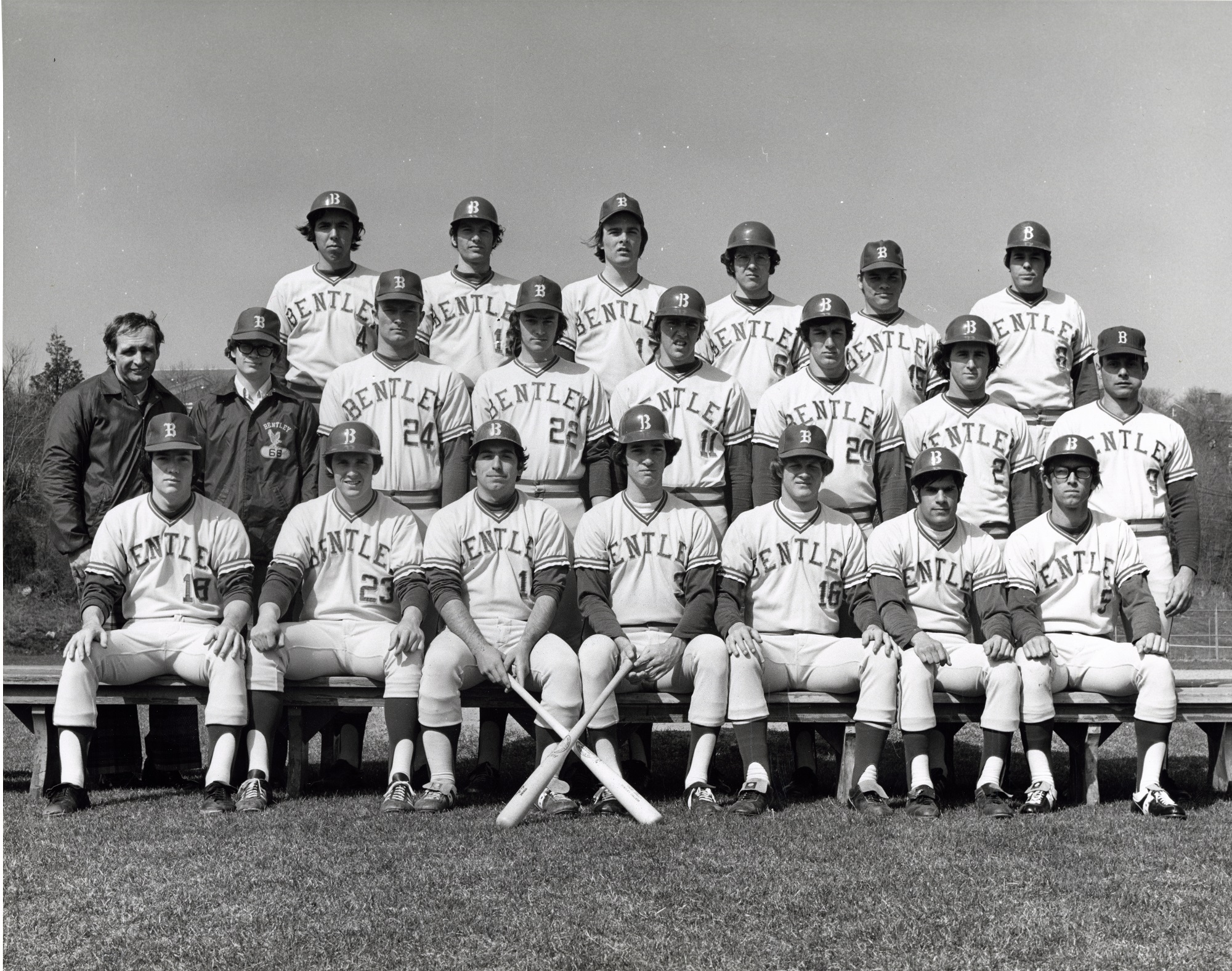 Robert "Bob" DeFelice, Bentley's athletics director for nearly three decades, is stepping down from that role at the end of this academic year, though he will continue on as the university's baseball coach – a position he has held for over 50 years.
Bentley was founded in 1917 but it wasn't until the college moved to Waltham in 1968 that the athletics program began to find its legs. The relocation from Boston's Back Bay to the 103-acre Waltham campus provided more room for academic programming and student life, including athletics. Previously, the university had been home to five men's varsity sports – basketball, cross country, golf, skiing and tennis – all of which lacked a home venue.
In the years following the move to Waltham, the athletic program steadily grew with the addition of more men's sports, including baseball, and offerings for women. In 1969, the baseball team launched its inaugural season and finished third in the New England college division with a 9-4 record. For the team's first coach – Bob DeFelice – the role was a natural fit.
Before coaching his first game at Bentley, DeFelice had plenty of experience on the diamond. A standout catcher as a teenager at Winthrop High School, he played in both the Boston Park and Intercity Leagues before being recruited to play at Boston College.    
Want to Know More about Coach?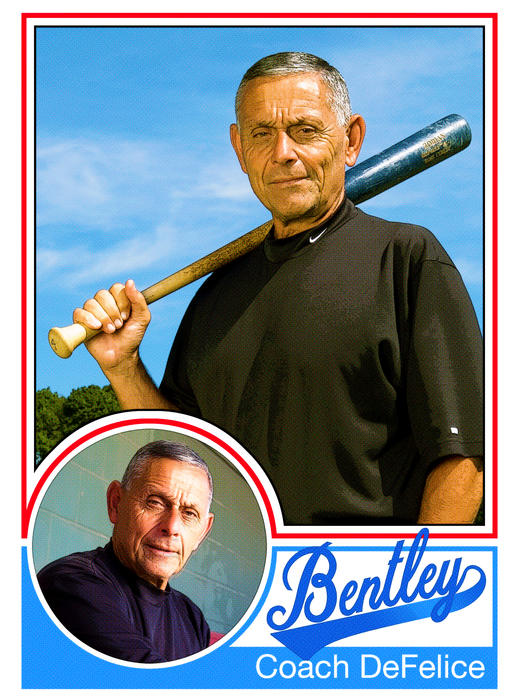 His time there proved fruitful, as he signed with the Boston Red Sox organization after helping BC to a College World Series semifinals appearance. After completing his studies, he joined the Red Sox minor league system where he would play for three years, including one as a player-coach. Once, DeFelice was practicing hitting when his idol, the Red Sox legend Ted Williams, noticed him and offered tips on his batting stance.
DeFelice, the only baseball coach in Bentley's history, took on the additional role of university athletics director in 1991. Indeed, his mark on Bentley athletics goes far beyond the baseball diamond that now bears his name. Under his watch, Falcon varsity teams have captured 116 conference championships and made NCAA appearances in 10 team sports, including national championships in field hockey in 2001 and women's basketball in 2014. Bentley has captured the Northeast-10 President's Cup eight times with DeFelice as athletic director, emblematic of the best overall athletic program in the conference.
Throughout his career, DeFelice has made sure that student-athletes maintain a high academic standard. Bentley has led Division II in academic success rating in each of the last three years and was ninth among all NCAA athletic programs in the most recent rankings. For the past four years, Bentley's baseball team has won the Team Academic Excellence Award from the American Baseball Coaches Association for its outstanding performance in the classroom. 
"Throughout his career, Bob has instilled a commitment to academic excellence in our athletic program and across all 21 of our varsity teams," noted Andrew Shepardson, vice president of student affairs. "We're particularly proud of that commitment to scholarship and grateful to Coach for emphasizing academic excellence as a hallmark of Bentley athletics."
While Bentley's athletic reputation grew under DeFelice's watch, so, too, did its home field advantage. During his tenure, he oversaw the expansion of athletic facilities with the addition of a soccer field, outdoor track and baseball field. He also oversaw the 2006 renovation of the Dana Center, including the construction of a new fitness center, food court and boosters suite. Most recently, DeFelice played a major role with the planning and construction of the 76,000 square-foot Bentley Arena, where a statue stands in his honor.