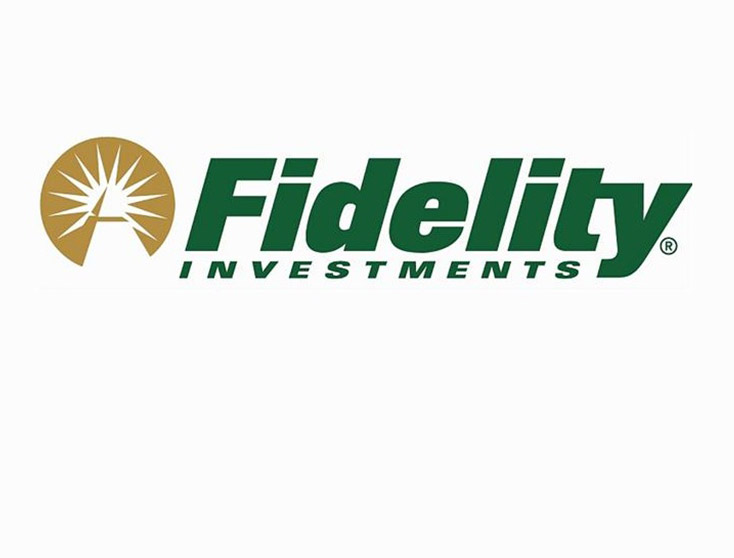 More than just a financial powerhouse, Fidelity Investments has been long recognized for recruiting and fostering young talent. Beyond that, Fidelity also is known for giving back to the community by improving the financial wellbeing of students and families through the Fidelity Cares® program and other employee volunteer opportunities.
With their recent Millennial Money Study "hot off the presses," we sat down with Ashley Reichert, a project and reporting analyst recently hired into Fidelity's IT Leadership Program, called Leap. In addition to being a millennial herself, Reichert was also recently granted two patents while at Fidelity and was nominated for the Women Making History award. The proof seems to be in the pudding when it comes to Fidelity's commitment to helping millennials thrive.
Why is your company one of the best places for millennials to work?
Fidelity Investments is dedicated to hiring and developing young talent and helping all employees to maximize their career potential. A website targeted toward students at all levels of their educational careers shows the many opportunities at Fidelity and underscores the culture here, which is built on a dedication to serving customers and a spirit of innovation that inspires us to see things in new ways.
This atmosphere suits millennials who are attracted to working at dynamic companies that are always changing. Millennials want to be proud of where they work, and Fidelity has a track record of making financial expertise accessible for more than 80 years. Studies among business students rank Fidelity highly against its competitors in Universum's 2014 Top 100 Ideal Employer Ranking — Business. Fidelity provides an environment where young professionals feel valued and are encouraged to learn and ask questions. Thought leadership is available for managers looking to communicate and understand the needs and desires of millennials. Fidelity recognizes millennials as the future of the firm and is committed to providing them with an environment that helps them develop as professionals.
Do you feel there's a preparedness gap between millennial workers and the requirements of the workplace?
While a college education can prepare millennials for life post-graduation, companies need to use on-boarding programs to ensure that their new hires are ready for their new positions. Millennials, like every other generation, still need to understand the values, culture, and expectations of the company. Starting a full-time job after college can be overwhelming, and companies like Fidelity have the resources to help millennials through their transition. For example, understanding your company's benefits and retirement options may be daunting to a millennial, but asking questions and utilizing resources can help.
Do you see any differences between female and male employees?
At Fidelity, millennials are coming into a workplace that values the different perspectives everyone brings and appreciates how that strengthens teamwork. Their educational careers have prepared them for today's collaborative culture and once they arrive here, they find familiar footing. There are also employee resource groups here, and I find the Women's Networking Group to be an excellent way to connect with other women across Fidelity and access resources and experience to help my development.
Do you have any formal or informal mentorship programs in place?
Fidelity has a strong emphasis on career development and encourages all employees to seek mentors either informally or through formal opportunities. The Fidelity Mentorship Program is a wonderful resource for our millennials because the program specifically aims to improve collaboration across the organization and enhance associate engagement. There is also the opportunity for reverse mentoring. Millennials often have success in areas like collaboration and technology, and being encouraged to share that knowledge with colleagues of all generations and levels can be a valuable networking and development resource.
Do you actively encourage or provide opportunities for your millennial employees to further their education or acquire new soft and hard skills through classes, conferences, or other opportunities?
Fidelity has a tuition reimbursement program that makes it nearly impossible to take a pass on continuing education, and there are many other opportunities to take classes. Classes can range from 15 minutes to multi-day experiences, discussing a variety of topics like software application development or how to run an effective meeting. If Fidelity doesn't offer a webinar or training in the topic you have interest in, you and your manger can arrange a way for you to learn about it by traveling outside of the firm. Fidelity also has a program that I participated in geared toward recent grads with technical degrees. The Leap program lasts six months, and includes in-class training and hands-on real Fidelity projects. Upon graduating from Leap, you're assigned a full-time position within Fidelity.
Do you have a mission-driven culture? Eighty-eight percent of millennials in the Bentley PreparedU study wanted to work for companies that are socially responsible and ethical, making the world a better place.
Fidelity Investments is dedicated to treating every moment as an opportunity to improve people's lives. By acting in good faith and getting things just right we help our customers live the lives they want. Beyond that, Fidelity is dedicated to giving back to the community. The Fidelity Cares® program focuses on employee volunteer opportunities that promote both student and family educational and financial success. Programs that employees participate in include tutoring, financial education programs, career days, and school transformation days where they renovate the learning environment. Fidelity also takes pride in environmental sustainability, with nearly half of its U.S. real estate portfolio being LEED certified.
What kinds of things does your company do to help millennials succeed in business?
Fidelity has a strong internship program that helps to develop millennials and prepare them for the workforce. Summer interns participate in an eight-to-12-week program through which they are placed into an area of interest and given a supervisor to guide them. Our interns are able to contribute to valuable Fidelity projects that enhance their skill sets. The internship program also creates opportunities for growth by allowing them to join in developmental seminars, networking events, and soft skill sessions.
What are the top three things that other companies could learn from your experiences about hiring, employing and/or retaining millennials?
First, millenials are responsive to and value the opinions of their peers. If a company is perceived as a great place to work by a millennial's peers, it makes the company more attractive to a potential new hire. Second, while we're considered the generation of instant gratification, for an employee that translates into the desire to have purpose. Companies need to be transparent about the role that millennials play and the impact they have on customers. If millennials see the outcome of their work, it can help keep them stay better engaged. Lastly, make technology a focus; it has always been a focus for millennials.  
What else should we know about why your company is a progressive workplace and one of the best places and cultures for millennials to thrive?
Recognizing that millennials have different requirements and needs than other generations in the workforce is the first step to being progressive. Fidelity is constantly innovating, and that atmosphere appeals to employees who want to be challenged in their professional lives. In addition, Fidelity attracts millennials because we have the resources to develop and train our employees so they continually grow with the company.
Melissa Massello is a freelance writer, former start-up executive, and serial entrepreneur who is passionate about supporting women's leadership and gender equality, both in business and at home.