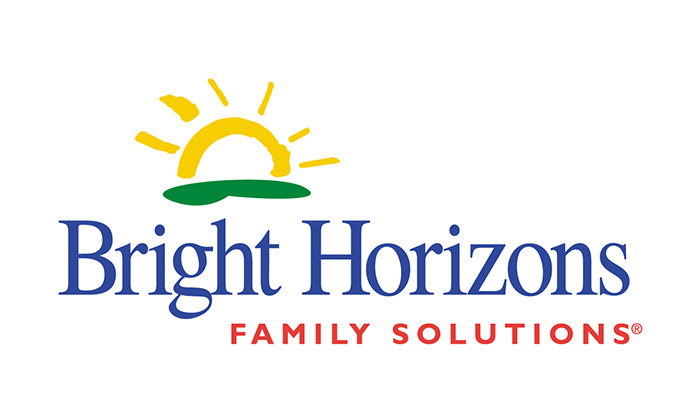 One of the biggest fears that working women have always had about starting a family is how, exactly, they'll manage to balance a successful career and child care — logistically, monetarily, optically, emotionally. It's the reason that millennials, though they say they want children, are waiting to have them until their careers are much more established, or aren't planning to have them at all, as reflected in a recent New York Times article showing that just 42 percent of recent graduates are planning for children, versus 78 percent just 20 years ago. It's easy to see why, with statistics like those found in Bentley's PreparedU study: 53 percent of respondents believe that family constraints continue to hold women back more so than their male colleagues.
For nearly 30 years, Watertown-based Bright Horizons has been addressing that critical need for working moms and dual-income families by providing employer-sponsored child care, back-up care, education, and other work/life solutions. The firm is consistently ranked as one of the best places to work by the Boston Business Journal, Fortune, and others. Women represent nearly 70 percent of upper management and 56 percent of executives on the Bright Horizon team, and make up 95 percent of more than 20,000 employees worldwide.
To find out what makes Bright Horizons a Company Where Women Thrive, we sat down with Mary Lou Burke-Afonso, EVP of U.S. Operations, and Helen Zarba, VP of Organizational Development and Learning Services. 
Learn more about all of our Companies Where Women Thrive. 
Bentley: Why is your company one of the best places for women to work?
Mary Lou Burke-Afonso: Bright Horizons is a leading provider of early education, employer-sponsored family care services for dependents of all ages, and educational advisory services. We work with our clients to improve employee productivity, job satisfaction and engagement, and overall well-being. At the heart, we are a business that helps families, and particularly working families, to more easily achieve work/life balance and success. Bright Horizons is a great place to work because we try to solve these same issues for our own employees. Over the past 30 years, our employees have created a culture that fosters creativity, collaboration, and respect, with great female role models to look up to, work with, and be mentored by.
How does your company help women employees with their continuing education?
Helen Zarba: We have Bright Horizons University (BHU), which is our way of reinforcing our commitment to ongoing employee training and career development. Available 24/7, BHU includes online and offline components and interactive courses focused on both competency and functional development. While BHU is for all employees, we do have courses specifically designed for different cohorts. For women, we offer online courses in women's leadership excellence, looking specifically at effective communication and negotiation strategies, and soon we'll also be offering a book discussion group focused on women's leadership topics.   
Do you encourage or provide opportunities to network outside the company?
Burke-Afonso: We do. For our female employees, particularly those who are based in our home office in Watertown, we encourage them to attend the Massachusetts Conference for Women every year in Boston. The company purchases tickets for the event so that employees can attend for free. Individual departments also advise team members to attend industry-specific conferences. In addition to BHU, we provide opportunities for our employees to take in-person, external training courses that provide good opportunities to network. Finally, by partnering with nearly 1,000 leading employers (for employer-sponsored dependent care programs), Bright Horizons employees have a built-in networking circle with some of today's top organizations.
What kinds of things does your company do to help women employees succeed?
Burke-Afonso: Every so often, we hold career panels during which our female leadership speak about their own career paths and answer questions about their lives, careers, aspirations, advice and more. These are held at our home office in Watertown, but are videotaped so employees across the country can partake. We have a bi-annual leadership conference that offers professional development seminars, in addition to being a great culture-building opportunity and a chance for employees to meet with our leadership team both formally and informally. Recognition is also very important at Bright Horizons. We have two annual awards celebrations — one for our employees around the country, and one for our home-office employees in Massachusetts. It's a time to recognize and celebrate employees' efforts in front of their peers and leadership, which we find really invigorates, reenergizes and motivates employees.   
Does working in a company where women predominate make a difference?
Burke-Afonso: In tandem with our overall culture and focus on employee growth, having female leaders and colleagues to look up to and collaborate with encourages women to stay and grow within the organization. I know it encouraged me. I certainly think one of the draws of working at Bright Horizons, from a recruitment perspective, is that people know us as a family-friendly company because of the business we are in. We understand that our own employees have obligations outside of the workplace, and we work to support them in their personal lives as much as their professional lives, because we believe this type of support yields the most productive and loyal workforce. This helped us recruit more females 20 years ago, but with many dads just as focused on achieving work-life balance today, it helps in recruiting both genders.
What can other companies learn from your experience about hiring, employing and/or retaining women?
Burke-Afonso: Having a family doesn't mean you stop being productive; if you help by offering employees flexibility and other support systems, they often end up being more efficient and more committed. We recently did a study called the Modern Family Index that found that two-thirds of working parents still fear some major professional consequence, like being fired, just for having a family. This shouldn't be the case in 2014. Frankly, when employees are constantly worried about their job they aren't going to be productive. Employers need to look for flexible options that meet the unique needs of their employees both in their work and home life, which will continue to help your organization reach its business goals. Our employer clients who do this truly thrive.
What else makes Bright Horizons a progressive workplace and one of the best places for women to thrive?
Burke-Afonso: We understand that it's not just the employee who is coming to work each day — it's the whole person. It's the mom, daughter, brother, pet owner, adult learner, and every other part of one's self that is coming to work each day. We see people as more than just the employee, and try to create a diverse, supportive work environment that allows everyone the opportunity to be successful.
Melissa Massello is a freelance writer, former startup executive, and serial entrepreneur who is passionate about supporting women's leadership and gender equality, both in business and at home.